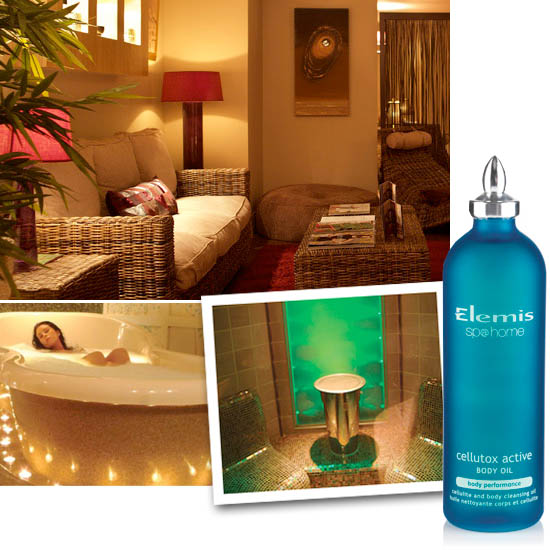 Dragging my tired, weary self home from work late last week, there was an envelope on the kitchen table. And within that envelope was an invite to visit the Radisson Blu Galway and Spirit One Spa to check out their Best Friends Spa Break Package. This, dear readers, is like an adult lady version of the Golden Ticket from Charlie and the Chocolate Factory, and you better believe me I'd barely finished reading before I started dialing.
"You're the first," laughed the PR, "we only sent the letters yesterday!" "Yes, yes, never mind that" I said, "when can we go?" Fair play to them, they got us booked in for the weekend, and so on Saturday morning me and Aisling boarded the train to Galway with designs on massages, facials, lounging around thermal suite and stuffing ourselves silly. And lo, it came to pass.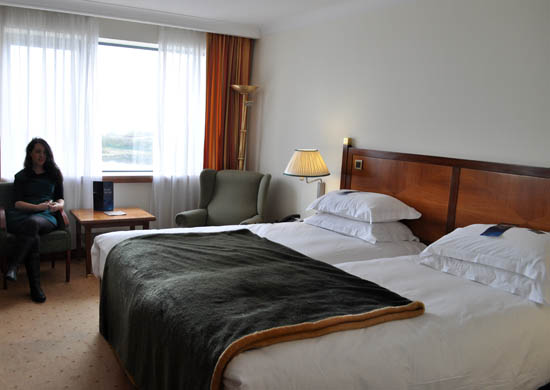 Arriving into our neat and tidy room at the Radisson Blu ...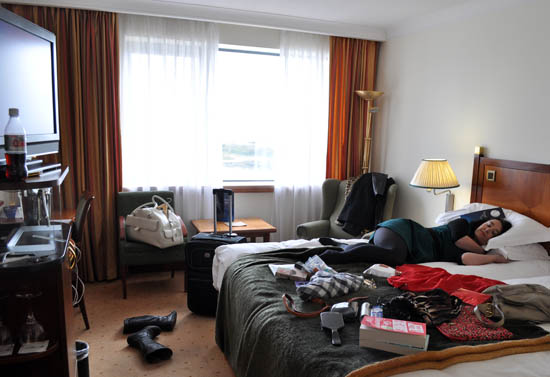 ... aaaand approximately five seconds later
With treatments booked in for Sunday, that left Saturday free to have a wander. Aisling popped into Eason on Shop Street to sign their consignment of Gorgeous to Go books - so if you want an autographed copy, they have them.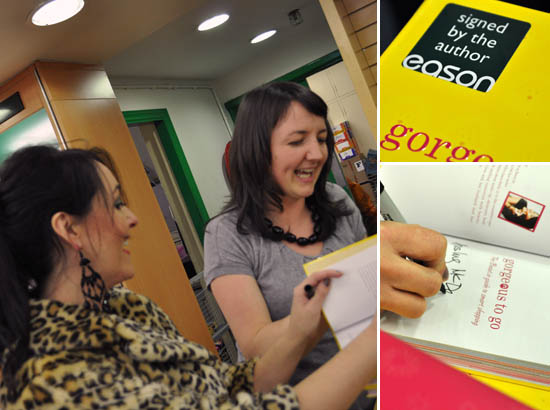 Advertised
Em, we may have headed Brown Thomas-wards and a couple of handbags may have fallen on to our credit cards. Dinner and wine - too much wine, ouch - was sampled at Rouge, a really nice French spot on Dominick Street that's a little like a hybrid of Dublin's L'Gueleton and Coppinger Rows. It's very good - if you're over that way, check it out.
One good night's sleep later and it was down to Spirit One Spa. The Best Friends Package includes two Elemis treatments each plus as much lounging about the thermal suite, pools, outdoor hot tub and relaxation areas as you please. You kick off with a 55-minute full-body massage using the delish Cellutox oil and that experience blends seamlessly into the next one. The 55-minute facial. Oh, the facial.
This is prescriptive and based on your skin type but about halfway through mine I realised no discussion had taken place as to my wants and needs. Afterwards I asked my therapist why, and she brandished a list of products she'd used and was suggesting for after-care, and they were all for my particular concerns. Oh, ok so! She had taken very careful note, and all without disturbing me from my post-massage semi-coma.
My facial experience was actually markedly different to Aisling's when we compared notes: she'd had a bad breakout following a course of medicine so her therapist worked with that, mine correctly diagnosed that my dry, dehydrated skin needed exfoliation, masques and massage, both head and face. So, we both felt pretty well pampered and diagnosed at the end of our two hours on the table.
I'd been to Spirit One Spa before, and was interested to see what Aisling thought of it (she's a fan).  The spa is attached to the hotel but what often happens with hotel spas is that the swimming pool is shared between both; and that's a recipe for dive-bombing chislers and shrieks echoing around the quiet zones. Which suddenly ain't quite so serene.
Spirit One avoids this neatly by locating the water facilities up a floor, so while I missed out on a float - I do love me a bit of post-thermal infinity pool action - it means that the spa is what it promises to be, a relaxed, child-free zone.  It's also a mobile phone, laptop and general nuisance-free space, lest you think I'm anti-kids. I'm not: but when you want to relax, you want to tune out, and you can't do it if you're constantly distracted. This is the real value of a day at a spa for a lot of women really: hang the treatments, what's wanted are four or five hours of pure, unadulterated, no-one-can-get-at-me-time. This place really delivers on that requirement.
To make up for the lack of water features within the spa floor, there's lots of hot stuff, like a really clever tropical beach room which features real sand and moves through a dawn to dusk light cycle in about half an hour; it's designed to relax mind and body. There are heated loungers, a hamman, experience showers and all the other fun stuff we've come to expect.
Products are top notch too: in addition to the linchpin of Elemis, this is one of the only places in the country you can have an Ole Henriksen treatment and they also stock Bliss. We've lugged home several bottles of Soapy Suds, purchased in that drugged post-treatment haze when all's right with the world and €60 on shower gel is no bother at all, at all.
Advertised
We enjoyed our Best Friends Spa Break at the Radisson Blu Hotel and Spa as guests, but if you fancy a stay away with your best pal (or sister), then the trip costs from €275 per person sharing if you go midweek, or €310 if you decide to indulge at the weekend.  You'll stay for one night and have two treatments each (which cost €160 per person on their own) plus dinner in the hotel's Marinaras restaurant, €5 off at the on-site MoHH Hair Salon plus a complimentary makeup consultation at one of the cosmetics counters at Brown Thomas. Call 091 538 300 0r visit www.radissonhotelgalway.com