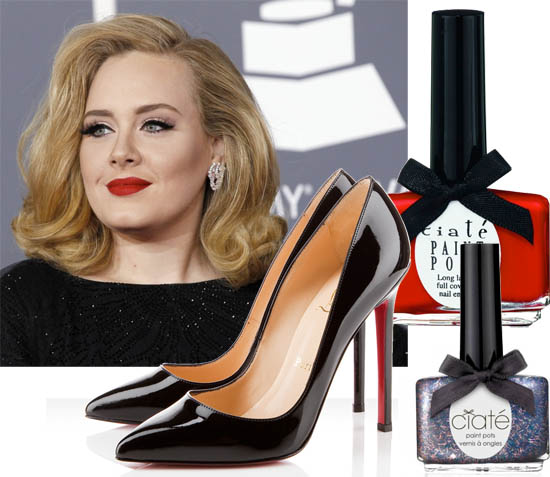 The recent Grammy Awards marked Adele's first live performance since undergoing surgery on her vocal cords last year, and while making her triumphant comeback and picking up every Grammy for which she was nominated Adele showed off a set of rather gawjus talons. Long, oval, and super sparkly, they matched her gem-encrusted Louboutin heels perfectly - right down to their red "soles."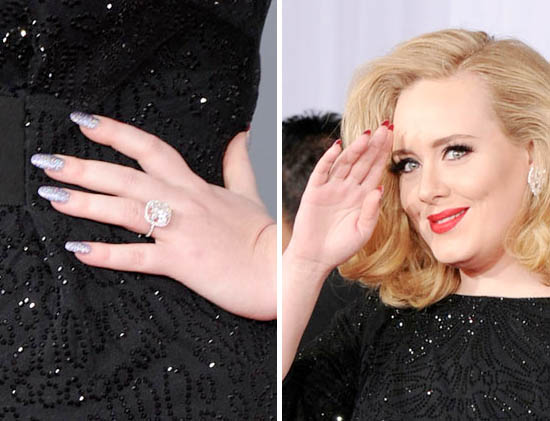 Adele's Grammy's mani: Ciate Jewel (coming soon!) and Ciate Mistress, €10.50 each from Ciate.ie
The Louboutin manicure's not new, but previous incarnations have usually seen the red underside paired with a black or nude polish on the nail itself to emulate the classic Louboutin look and, frankly, I've never all been that fussed about them. The amped-up superstar version that nail technician Mike Pocock created for Adele's Grammy appearance, however, had my easily-distracted-by-shiny-things attention from the first flash of bling.
You know where this is going: I had to have a crack at recreating them for myself. Now, I opted to use stick-on artificial nails rather than painting my own, and that was for a couple of reasons. My natural nails are very short at the moment so the undersides would be difficult to get at and probably very messy to do, and wouldn't deliver much of an impact even if I did manage to paint them red.
Additionally, I didn't want to risk being stuck with hard-to-shift undernail staining.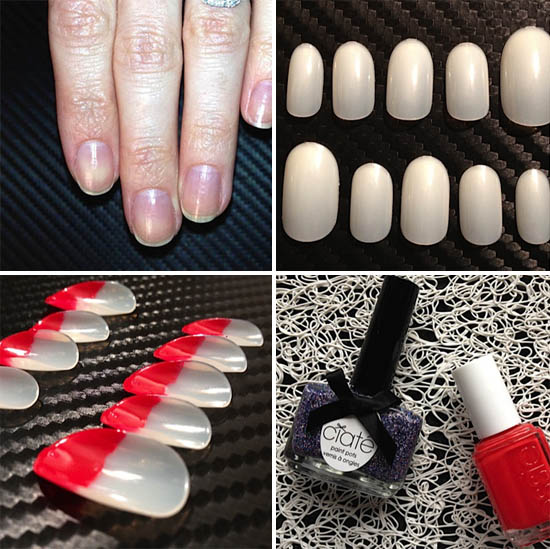 Advertised
1. Paint the underside of the nails with your chosen Louboutin-alike red (Mike Pocock used Ciate Mistress to get the look, fact fanz). If painting your natural nails, use your thumbnail to hold the skin beneath the nail out of the way, apply a base coat to minimise staining, and then use a tiny brush to apply the polish neatly and reduce the amount of cleaning up you'll have to do.
If using artificial nails, file your natural nails to ensure that they're shorter than the tip of your finger and won't obstruct the view of the artificial nails. You need only paint the top third of the artificial nails red since that's all that will be visible once they're applied.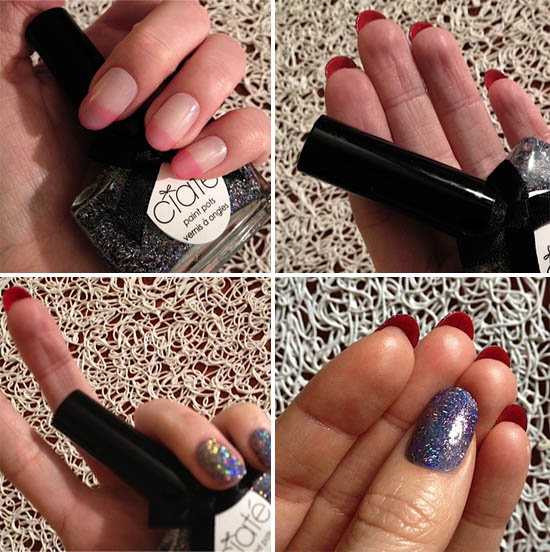 2. Stick on the artificial nails once their red undersides are dry and apply two-to-three coats of your chosen glitter polish. The sparkly topside of Adele's nails was achieved with Ciate Jewel, a gorgeous, almost impossibly glitzy polish packed with tiny strands of holographic bar glitter in a sheer blue/purple base. (It's pure speculation on my part, but given the fiery underside and the shimmering blue top I like to think that Adele's Set Fire To The Rain might have been the inspiration behind this manicure.)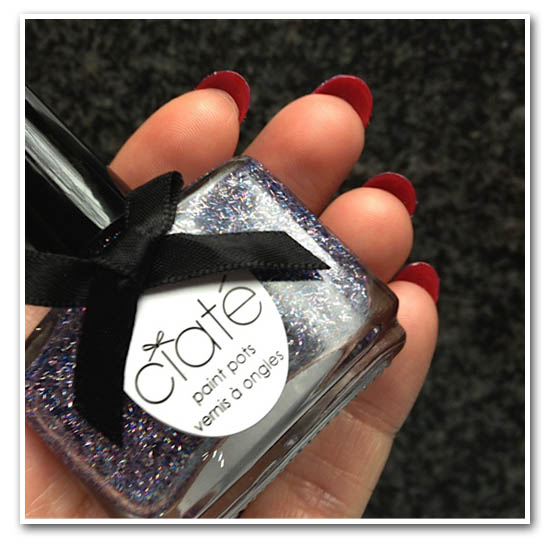 Jewel will be available in Ireland at the end of February/early March and will be worth the wait, but if you can't bear to hold out that long try Rimmel Disco Ball or NYC Starry Silver instead. Both contain particles of blue and purple glitter and would ape Adele's mani quite nicely.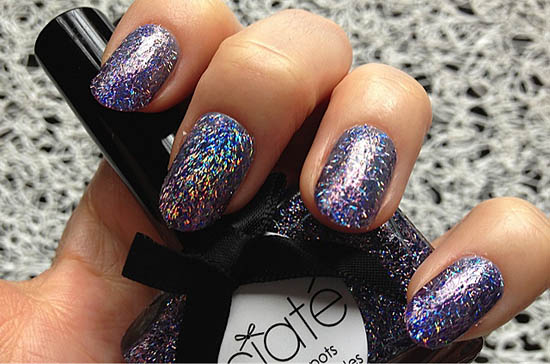 Advertised
3. Glitter polishes are notorious topcoat eaters; using a viscous topcoat like Seche Vite will help achieve the smoothest possible finish.