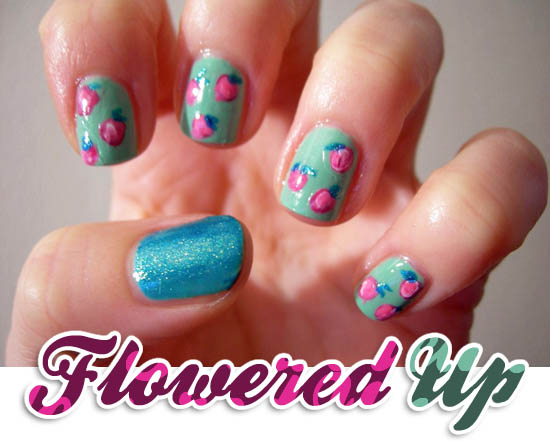 Florals were all over the SS11 runways, but there's no need to splash the cash on a new flower-dy frock to show your love for all the petal power that the season has to offer. Work your green fingered magic on your, well, fingers instead with this floral mani!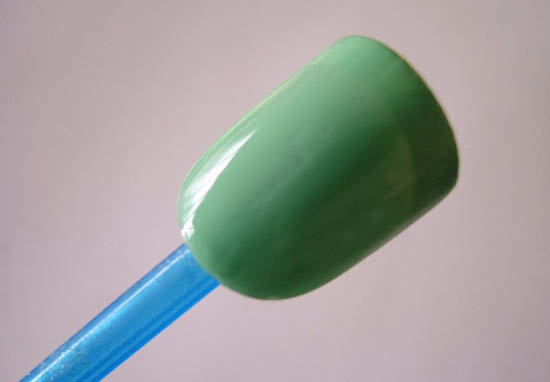 Kick things off with a base coat and two thin, even coats of your chosen main colour.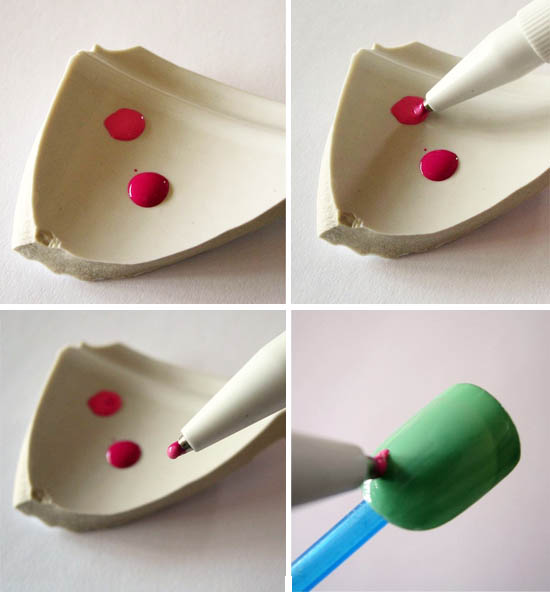 Then you'll need a dotting tool or ballpoint pen to create the flowers. Lay down two-to-three blobs of your chosen colour on a non-absorbent surface - i.e. a few different shades of pink for pink flowers. It's worth bearing in mind that white doesn't actually work particularly well for this job, as it's inclined to totally overpower any colour that it's put alongside; you can use it in small amounts very judiciously for contrast, though.
Advertised
Use your dotting tool/ballpoint pen/cocktail stick to pick up a little of each of the shades you've laid down in blobs, one after the other. Then use a controlled circular motion to lay them down on the nail to form a small, marbled, approximate circle of colour - try to use a gliding rather than dragging motion for this to avoid disturbing the base colour any more than necessary. The edges don't need to be perfect or symmetrical; in fact, they'll look better if they're a little uneven.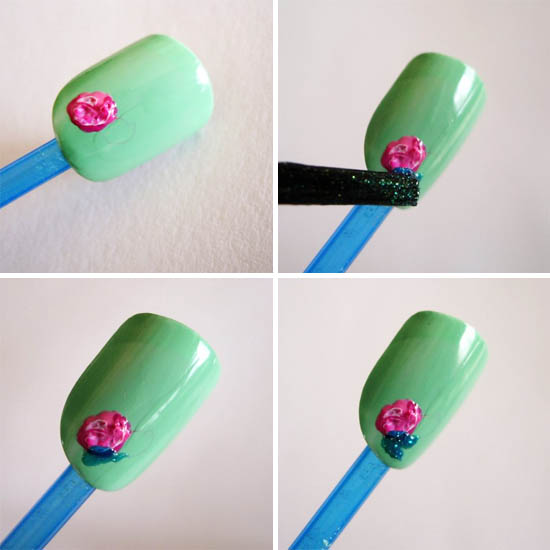 Repeat three-to-four times on each nail.
For the leaves, the easiest thing to do is remove the excess from the brush of your darker green nail vanish and judiciously dot the tip of the brush to the nail to simply leave the rough outline of a leaf behind. Pop on two leaves in places beneath a flower and just one lonesome leaf in others; it'll make the effect look most realistic.
Well - as realistic as flowers on nails are ever going to look, like.
Advertised
To finish, lob on a coat of something like Seche Vite or Sally Hansen Insta-Dri to set the manicure - the flowers will be raised off the nail a little, so a fast-trying topcoat that penetrates the layers of polish is essential to lock them in place.
Here, I used Topshop Gone Fishing for the main base colour; Essence Choose Me! for the thumbnail and leaves; and Barry M Bright Pink, Sally Hansen Fuchsia Bling Bling, and a tiny amount of a random white nail polish for the flowers.