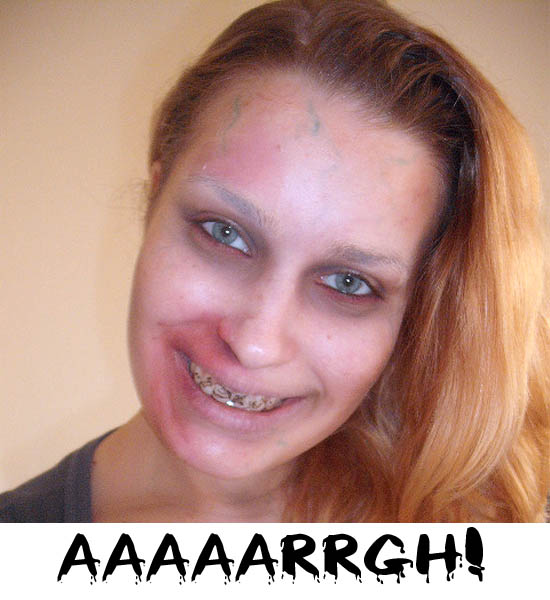 We're loving her work and this week Sara's got a Halloween-insired tutorial for us. Not sure what to dress up as on Monday night? Sorted: Sara's zombie is a cinch to do thanks to her step-by-step instructions below. Best of all, no actual eating of human flesh required.
Take it away, Ms Kalima (psst, check out her blog for more looks too).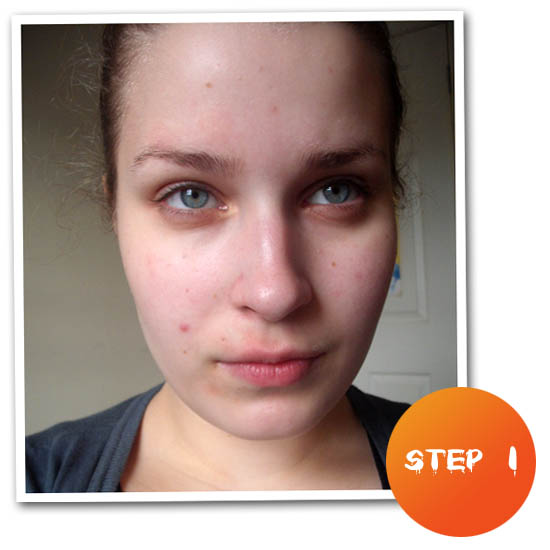 I started off with a fresh clean face. The great thing about this look is that you feel super attractive once you take it off!  So embrace any flaws on you skin, any zits, scars and discolouration will only make the look better.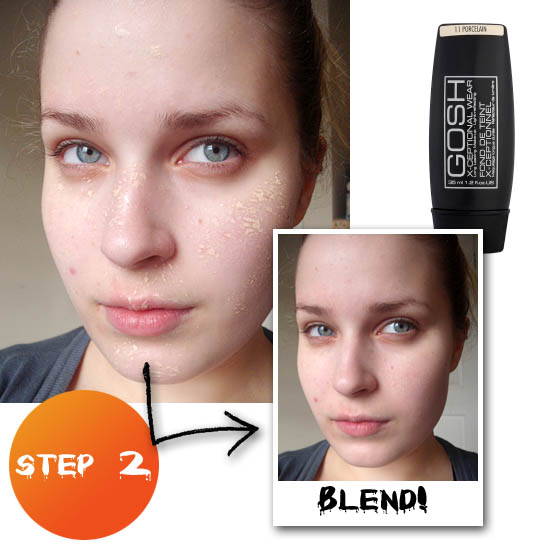 Taking the palest foundation I own, Gosh X-Ceptional Wear in Porcelain, on my stippling brush (a torn sponge would work too, if not better) and dotted the foundation in random spots on my face concentrating mainly on the centre of the face. This is to create a dry texture in the skin, almost as though it's flaking. Dont forget to do your neck and chest too, and then blend slightly, so it doesn't look like foudation.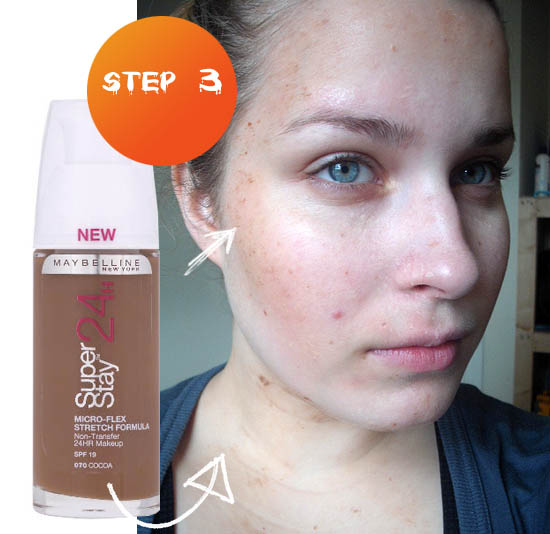 Taking a foundation much too dark for my skin, Maybelline 24hr SuperStay in 070 Cocoa, using the same method I concentrated blotches of this on the outside of my face and then blended. Repeat on neck and chest also. This will add more texture again, creating a dirty kind of look, like you crawled out of your grave.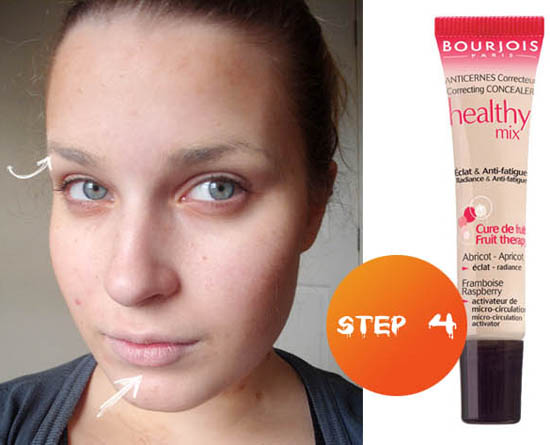 Next, I wanted to lighten my eyebrows out but not completely cover them so I ran a little bit of Bourjois Healthy Mix Concealer #51 through them with a spoolie brush. I also applied a little to my lips with my finger.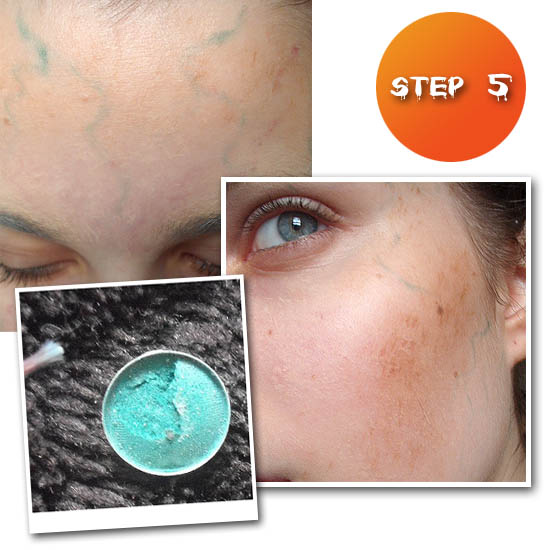 Taking a fine liner brush and a blue/green shadow the same colour as the veins under your skin (I used one from a random 88-palette), I created little veins on my forehead and around the cheeks and jaw. To do this, you just need to run the brush over the skin in squiggly lines with a light hand.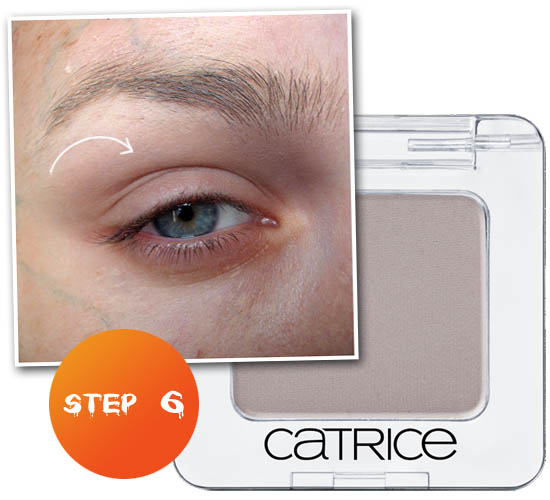 Taking a really fluffy blending brush and Catrice eyeshadow in the colour Starlight Espresso, I began darkening up the inner corners and accentuate the bags under my eyes. Keep building the colour and blending it out, you don't want this to look like eye make-up.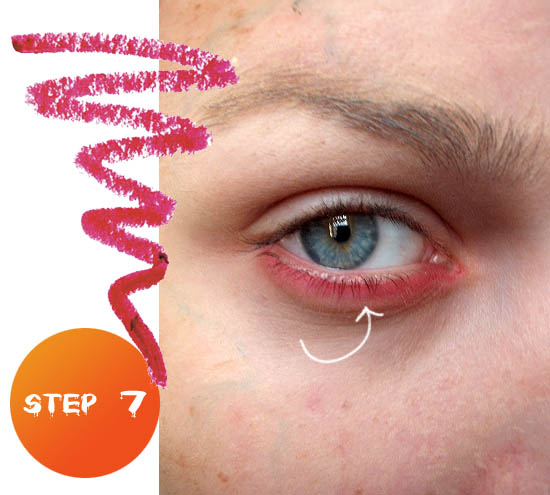 I then smudged a little bit of a red lipliner (any brand will do, although a red eyeliner would be much better) just under the lower lashes to create that infected-look.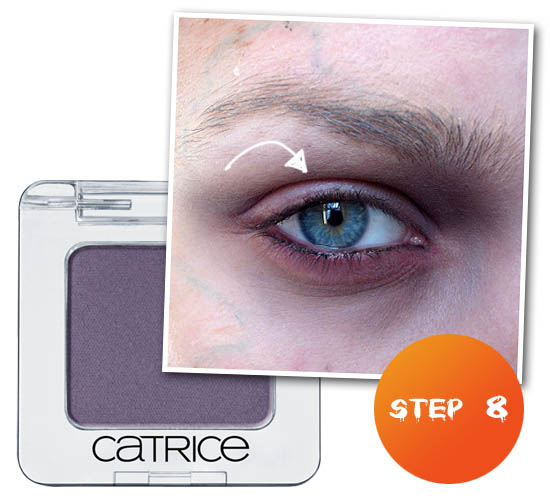 Next to deepen and darken the shadows around the eyes I used Catrice eyeshadow in Heidi Plum (a great alternative would be something like Shadowy Lady by Mac) and repeated the apply and blend process until I was happy. I also smudged a little bit of Zero 24/7 Liner by Urban Decay on the waterline.
Advertised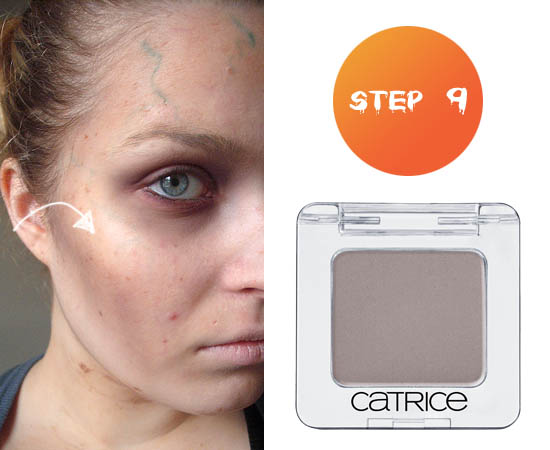 I then took the same blending brush and using Starlight Espresso, created a deep contour like this, to make the face appear skeletal, and well, undead. Dont forget to blend it out carefully and to do the jawline too.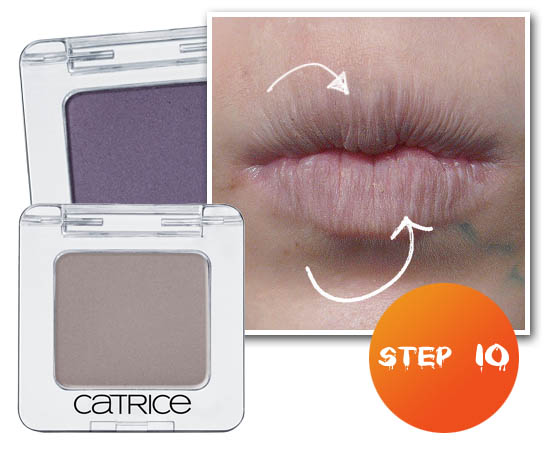 To create dry, chapped looking lips, just pucker your lips and run Starlight Espresso over them with the blending brush. You can darken this up with Heidi Plum if you want.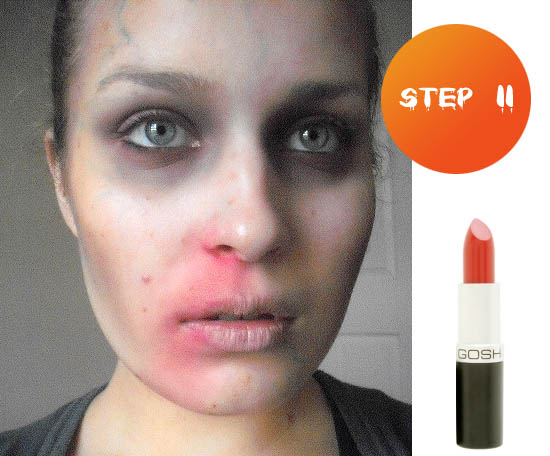 Now to create that "I just ate someone" look, I took a red lipstick (matte), Gosh Velvet Touch Lipstick in #60 Lambada, on a large concealer brush and patted this along the edge of the mouth and near the nose and blended this out with my fingers.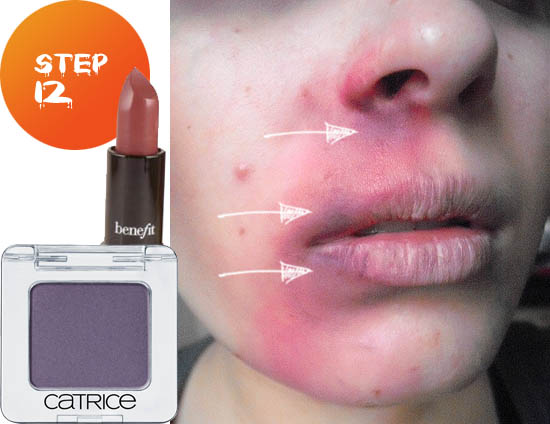 To make the red more realistic looking, I darkened it with Benefit lipstick in No Competition, applied in the same way. To add even more texture I randomly patted on Heidi Plum with my finger.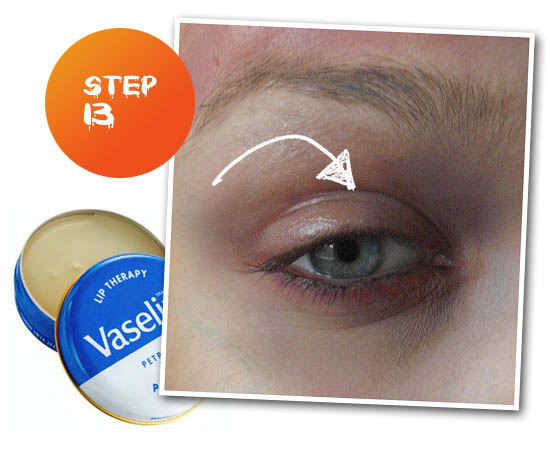 I applied a little bit of Vaseline on the eyelids, and the "infected" part near the mouth to make it look weepy and disgusting.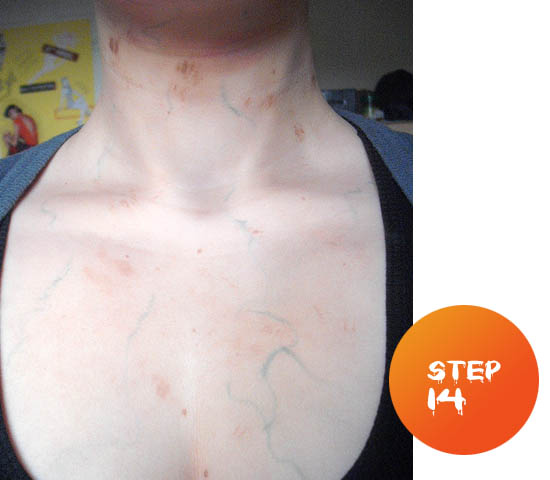 Don't forget to shade and add veins to any skin showing , here I have contoured my collar bones and added loads of blue veins.
AND THE FINISHED LOOK ...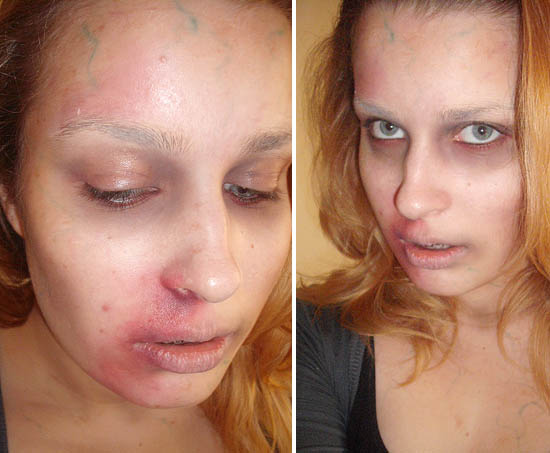 Extra Steps:
use tooth enamel to stain your teeth. I have none so I used a brown pencil liner on my teeth, but I wouldn't say it's necessary
Also if you have fake blood, you could run that from the corner of the mouth and cover your hands with it etc.
I hope you enjoyed this, and Happy Halloween everyone!
Brushes used: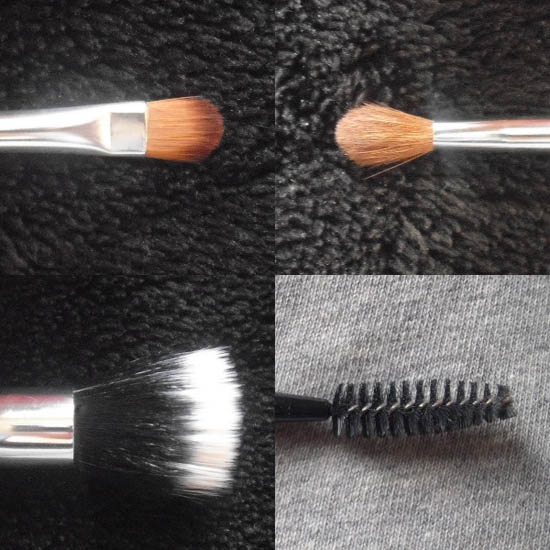 Infinity Stippling Brush
Crown C200 Deluxe Crease Brush
Spoolie
Large Synthetic Concealer Brush
Crown Basics Fine Liner Brush
Advertised
Get Beaut.ie Delivered
Stay updated with Beaut.ie newsletters full of the latest happenings at Beaut.ie as well as great offers and things we think you might find interesting .