 We often hear fashion forecasters talking about the importance of mid-season dressing, and how transitional staples are a must for our wardrobes but it's actually the same for make-up. Take spring for example; it's all flushed cheeks and pink lips and then summer comes and the Golden Goddess look is back complete with bronzed skin and a healthy, outdoorsy glow – all well and good, but what about in between?
Now I will say, I'm not a fan of fake tan on myself, but that's a personal thing. Mainly exacerbated by my mother asking me if I had vitiligo when I was 15, my boyfriend laughing uncontrollably because I was (literally) orange at 18, and then later on, there was an incident where I ended up looking like I had some kind of leprosy on the day I was meant to be going on a first date (aged 23). I've learned to embrace the pale and I now favour adding "warmth" to skin when the sun comes out.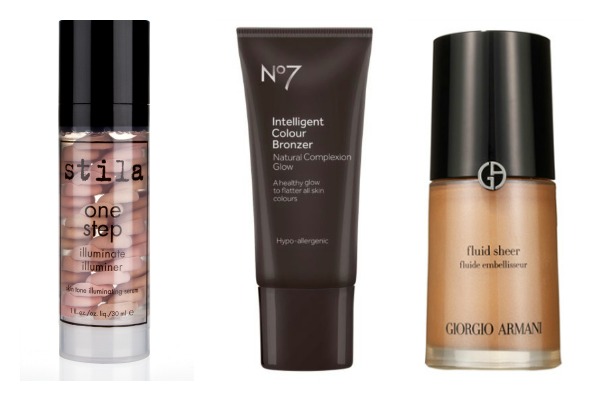 Being able to add said warmth is a handy trick to have up your sleeve when it's mid-season and you aren't quite ready to rock the bronzed look. The finish is subtle, so won't be the same as hitting the beach (or bottle) of St Tropez but will give an extra vitality to skin, especially for paler skin tones that worry about looking pasty rather than porcelain.
To warm up liquid foundation, products like Armani Fluid Sheer in Golden Bronze (€45), No 7 Intelligent Colour Bronzer (€13.50) or Stila One Step Illuminator (€31.60) will give your complexion a lovely under glow if applied before, or blended in with, foundation. Alternatively, you can try mixing up different bases to create a customized shade.
Be careful when blending consistencies though as this can alter the feel and look of your base completely, and in certain circumstances, cause it to split/separate when on the skin. A small dot of a highly pigmented, liquid concealer usually works best as it will give a lot of colour without changing the original formula too much.
Advertised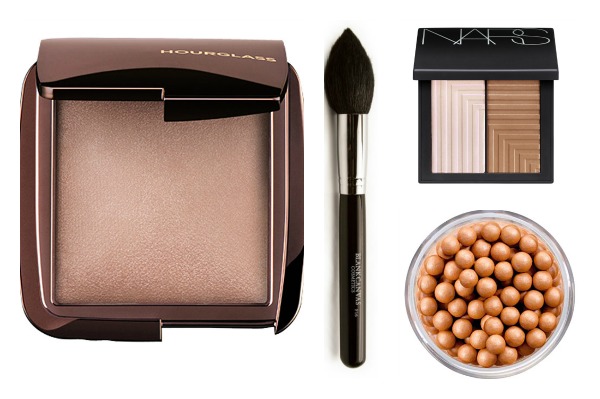 Anyone who prefers a powder product, or is happy with the shade of their foundation and just wants to add a hint of warmth to their complexion will love the new NARS Dual Intensity blusher (€39) in "Craving". This might look like a highlighter & contouring palette at first glance but it's actually a very versatile product and if used dry, can give a subtle boost to skin leaving a beautiful glow when the two shades are blended together.
GOSH Powder Pearls (€13.99) and Hourglass Ambient light powder in "Dim Light" (€52) are also ones worth checking out. Both can be worn all over the face if applied with a big, fluffy brush such as the Blank Canvas F16 (€17.99) or placed in areas if you choose to give skin an instant, radiance and lift.
How do do put a little fire into your face during those in between months. Are you happy to embrace the pale?