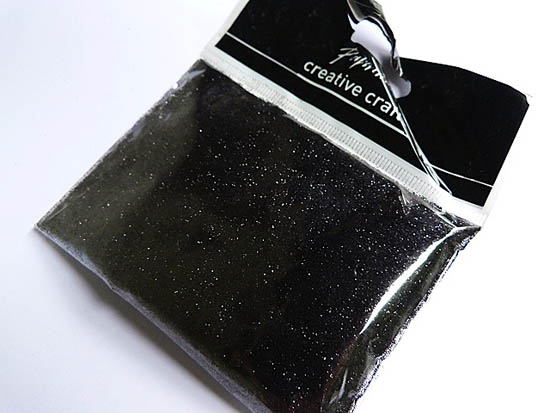 They're thirsty for topcoat and an absolute pain in the hoop to remove, but in spite of their drawbacks I absolutely friggin' LOVE glitter polishes. I love them so much that I can't seem to stop buying the damn things, which means that an entire drawer of my nail polish storage unit is devoted solely to all things bling and sparkly. (Just pulling that drawer open makes me smile.) Until recently, though, I'd never tried using loose glitter on my nails before.
Not since I was about four and supposed to be sticking said glitter on to a flower made from a pipe cleaner rather than to my nails, I mean.
With a new shipment of Gosh nail glitters due to hit stands any second now, I thought it was about time I got me some glitter to make a mess play with. The advantages of using loose glitter on your nails are obvious: it can also be used to decorate pipe cleaners, and can be got year round from craft suppliers in a wider range of colours than glitter polishes, which tend only to be widely available around Christmas, and then only in gold, silver or red.
Since I already have a gold, a silver, and a red glitter polish in my stash (surprise!) I picked up a packet of black loose glitter with the intention of creating a sophisticated accent nail on a black mani.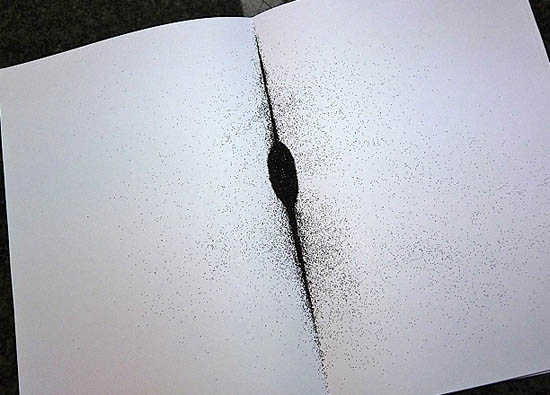 If I'd had a small screw-top jar around the place, I'd have decanted the glitter into it for convenience; in the absence of such a receptacle I just tipped a small amount out onto a piece of paper with a fold down the middle and then poured the excess back into the main bag of glitter when I was done.
Advertised
Waste not, want not and all that.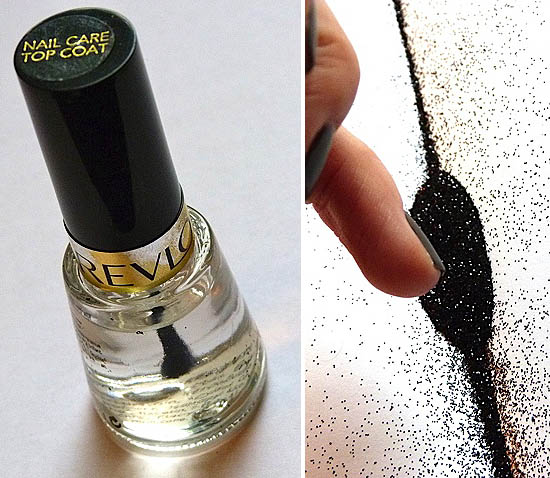 I applied a layer of topcoat all over the nail I wanted to get glittered up - of course you could just do the tips, or a half-moon at the base, or wherever you want the glitter to wind up - and then immediately dipped and rolled the nail into a pool of glitter before the topcoat dried, pressing the glitter in place with my finger to help it adhere securely.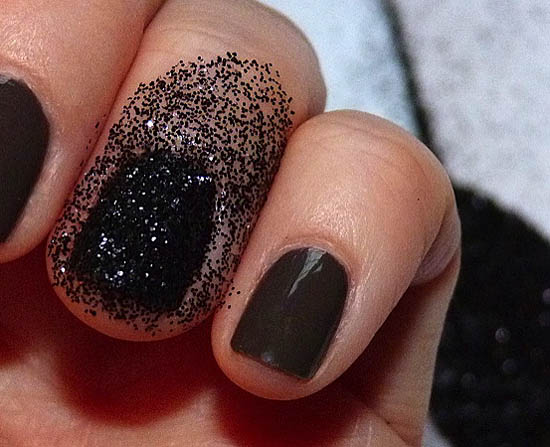 After leaving it to dry for a few minutes, I rinsed my finger under running water to wash away the excess glitter.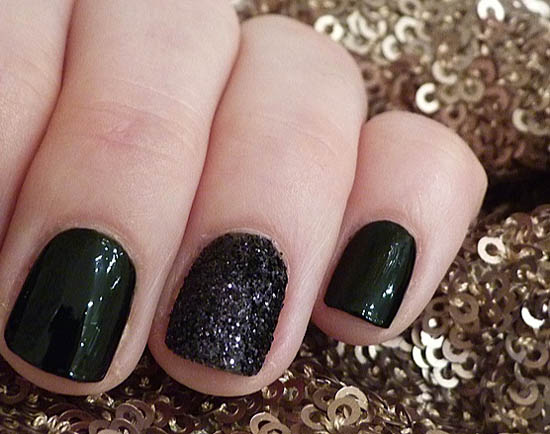 Advertised
Adding a topcoat will give a smoother finish but it'll also dull the sparkle; if you can bear to, go without.
Bada bling!