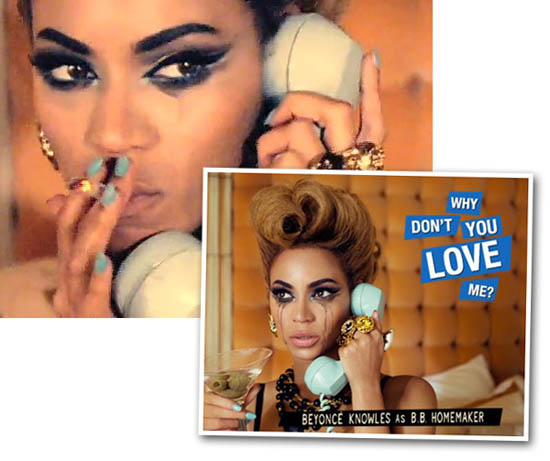 Here's Sara's fourth and fabulous tutorial for us - we're loving all over her Beyonce-inspired eyes and we reckon you will too!
Check out her other tutorials here and of course give her blog an auld goo.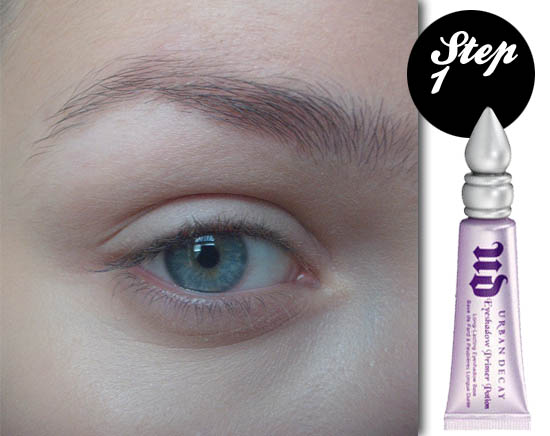 1. To start with, I applied Urban Decay Primer Potion Original all over the lid and under the lower lashline with my ring finger.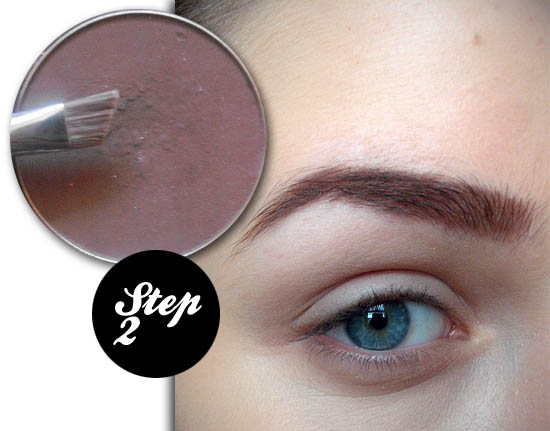 2. Next, I filled in my brows with Stila Nanda Devi Eyeshadow and an angled brush, making them quite rounded at the front and very thick and groomed-looking. If you're darker than me in colouring, go for an almost black colour as that's what the lovely B is wearing in the video, and lighten it up a tad if you're lighter than me.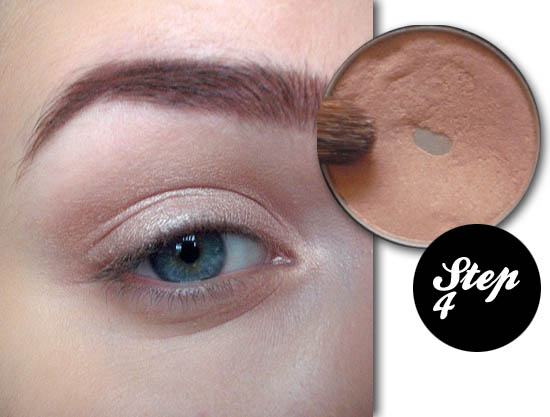 3. I took Mac eyeshadow in Naked Lunch on a flat shader brush and packed this onto the lid, including the inner corners.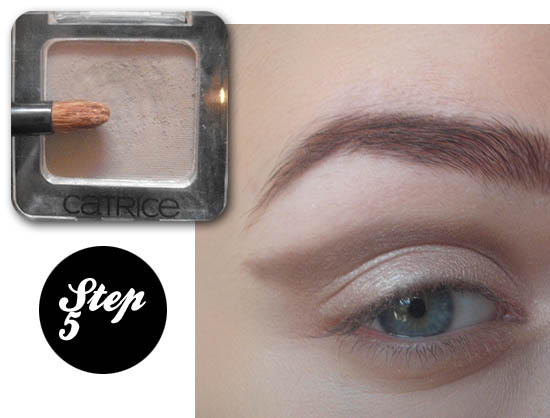 4. On a tapered crease brush, I took a little bit of Catrice eyeshadow in Starlight Espresso (any cool toned matte neutral colour will work) and applied it quite sharply in an elongated shape in the crease, like so.
5. With a clean blending brush, blend away the harsh top line and re-apply the colour, then blend again until you are happy with the colour and shape.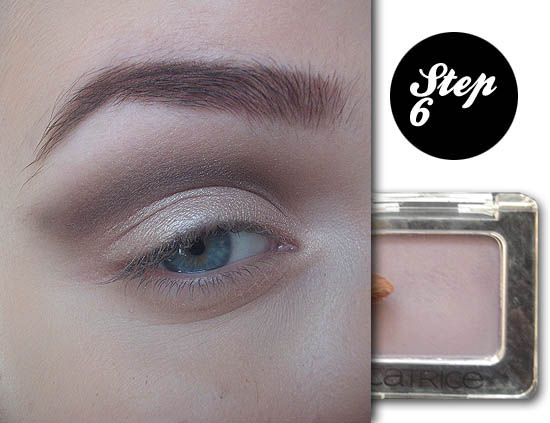 6. On the same brush, I took a tiny tiny bit of Catrice eyeshadow Heidi Plum, and added that to the crease to deepen up the colour a little and bring a different tone through it.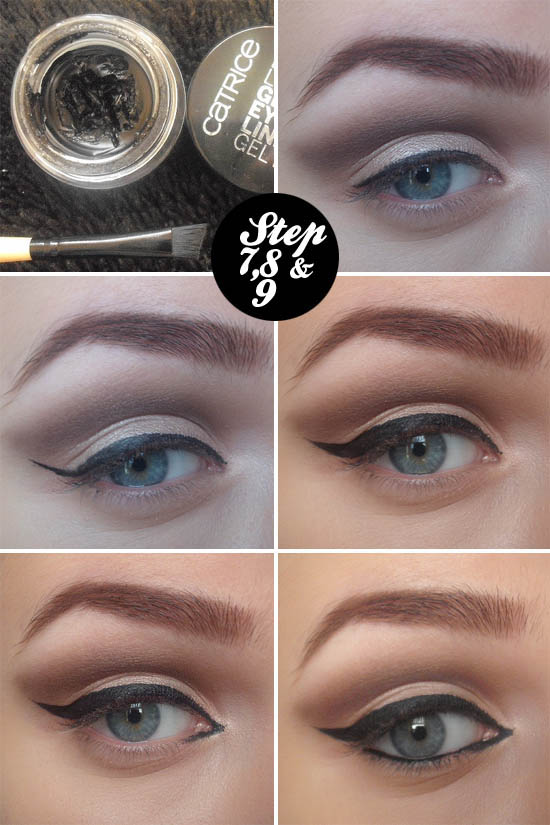 Advertised
7. Now for the fun part! Take your favourite gel or liquid liner and either an angled brush or a fine liner (its all down to what you find easiest to use). The liner is really the key to this look, so take your time with it and remember, you can always go back and fix something if its not perfect.
So the way I did this was this:
first of all create a fine line right at the root of the lashes to make sure there's absolutely no gaps or bits of skin showing through.
Next, thicken out the line a little bit, but not too much.
To make the wing, follow the angle of your waterline but make sure you start at the very outest corner of your eye, otherwise it can make your eyes look smaller than they really are.
Take the flick up as high as the crease colour (crazy I know) and then pull it back.
Now you can thicken out the rest of the liner, you'll know how thick to make the line by looking forward into a mirror and making sure you can still see a little bit of the lid.
If your lid disappears, you've made the line too thick.
8. In this particular look, the liner is extended into the inner corner also, but this is totally optional if you prefer not to do that.
9. And last thing to do with the gel liner is take it onto the lower and upper waterline.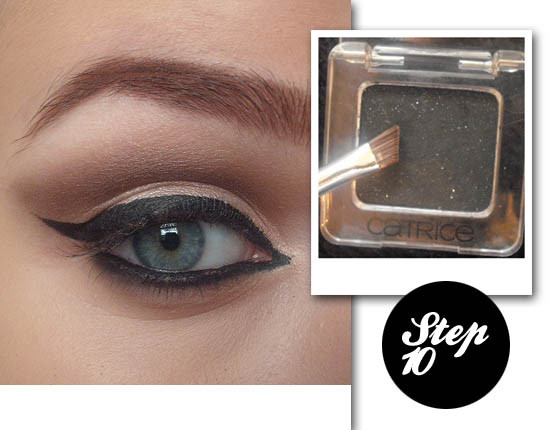 10. Taking the same angled brush I filled my brows with, and a little bit of Catrice eyeshadow in Captain of the Black Pearl (any black will do), I took this under the lower lashline so as to cover all the little gaps between the lashes and blend it down softly.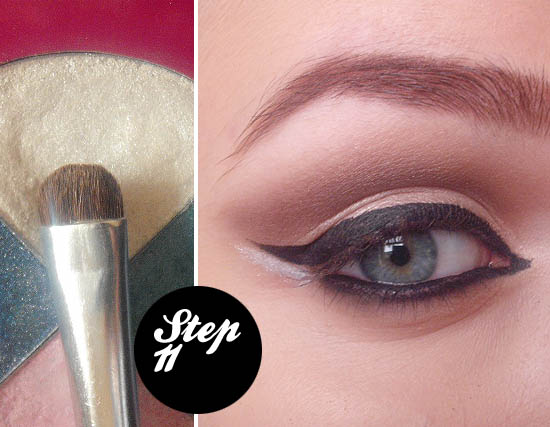 11. On a stubby shader brush I puck up some of the shimmery white shadow from my Bed Head 4-Play Quad in Drama Queen and placed this just under the wing of the liner on top.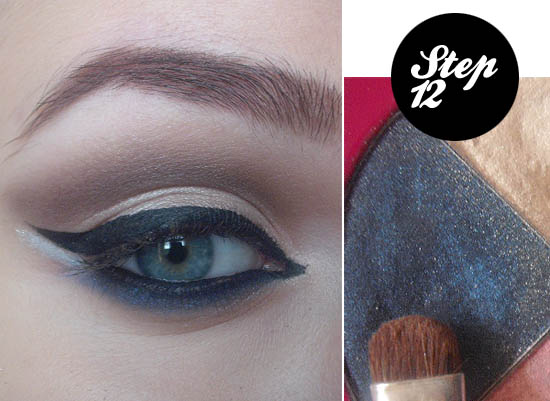 12.Wipe off the brush and from the same quad I took the navy midnight blue and smudged this under the lower lashline under the black. Don't forget to blend!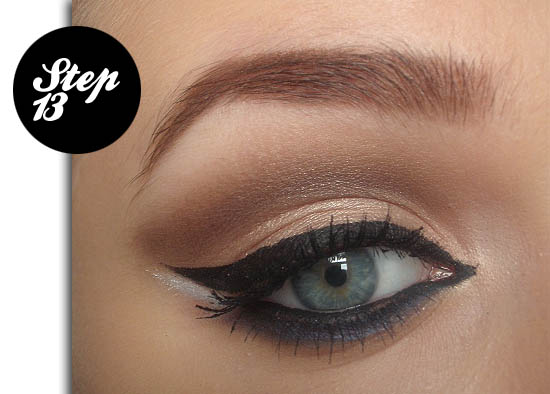 13. Next I curled my lashes and applied coats of Bourjois Volume Clubbing Ultra Black Mascara.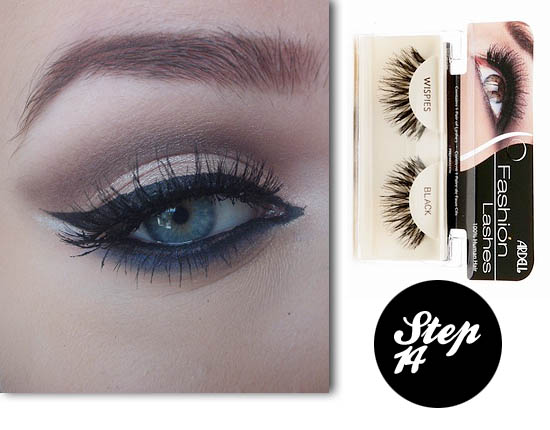 Advertised
14. To add extra glamour, I applied Ardell Wispies lashes. This also is completely optional. And that's it!