 We love a good cleansing balm here at Beaut.ie. My all-time favourite is Clinique's Take the Day Off Cleansing Balm . It's a magical pot of gunk that looks rather unappetisingly like lard. But it will melt the makeup from your face like a dream. It doesn't smell, it doesn't irritate; it's a real everyday staple that will help to keep your skin at its best.
At €28 for a tub, though, this everyday staple can add up. If you're having a bad month - cold baked bean sandwiches and sitting in the dark in the run up to pay day - we've found you a lovely dupe for Clinique's Take the Day Off.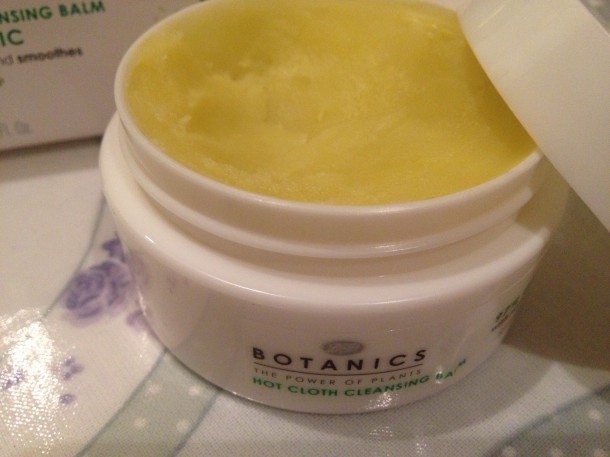 Boots Botanics 97% Organic Hot Cloth Cleansing Balm is surprisingly lovely. It's solid at room temperature, so you just winkle out a divet of the balm, warm it in your hands until it melts, then massage into the skin until your makeup has melted away. Obviously, you need to double cleanse to make sure all the residue is washed away, but this is a really effective cleanser.
Advertised
At €13.49 for a 70ml tub, this is great value. The Botanics cleanser doesn't emulsify when you add water as the Clinique version does, but with a hot flannel, you'll remove every trace of makeup and cleanser without any difficulty. If you're looking to keep your more expensive, prize cleanser for a second cleanse (so that it'll last twice as long), this cleanser would make a lovely (and very efficient) first cleanse.
I can't recommend it enough - it's 97% organic and contains a blend of various oils including lemon peel oil, sweet almond and jojoba seed oil. The main oil is olive, but at that price, I think the quality is great. Don't be turning your nose up at olive oil! It makes a great cleanser. the balm has a slightly citrus scent and the texture of very cold butter. I'm quite taken with it.
Have you tried this one? Share your favourite dupes in the comments!