 Browsing the cosmetic shelves can feel like it's a shopping trip that's been sponsored by Sesame Street and brought to you by the letters BB  and CC. Imma say it - I am over the letter hype.
Now, sure, full face coverage is great if you know that you are in danger of bumping into an ex boyfriend but what about those in between days? You know those days when you need to look decent but can't bear wasting your expensive foundation on a quick scoot to the shops and then back to your onesie and Great British Bake Off.
Well, I feel like I have struck gold.

Picture the scenario - after nagging the boyfriend to chauffer me around the shops, I had five minutes to get ready or "we're not going". So I dived into a new and lovely little Catrice set and quickly popped on what I assumed was yet another Sesame Street-inspired cream that would do me for a few hours. And to be honest, I had no expectations of much concealing or staying power, I simply needed something to lift away my unsightly hue of grey.
Five hours later (haHA! I had conned him, it was never going to be a quick shopping spree), I caught sight of myself in the wing mirror of the car and couldn't get over how flawless my skin looked. I mean I looked like I had done the whole job! All I could remember was plopping some white  cream onto my hands and rubbing it on to my skin with the fervour of a woman who wanted to attack the sales. All I had put over it was a pop of blusher,  mascara and some lippy. So how was my base still so matte and even toned?
I went home to investigate this little wonder I had used. It was in fact the 3-in-1 Skin Tone Adapting Foundation from Catrice. It comes out white but as you rub it in it warms into your skin colour and lightly conceals and mattifies (the three-in-one refers to its promise to moisturise, smooth and adapt to your colour). There are only two versions, medium and light, and I had used the light version. And at €7.99, it's decent value.
Advertised
The colour adapts to your skin and the consistency is good enough to act as a primer for oilier skins. It's very rare I come across anything that doesn't slide off my face so  I feel I should get down on my hands and knees and praise the cosmetic Gods when I find these discoveries.
I am one of those people who loves the perfect skin look over anything else in the makeup realm. And the best way I find to achieve it is to create a light base all over, using a concealer down the t zone/under the eyes. Applying heavy foundations all over can cake on areas like the sides of the face where there are tiny invisible hairs and give that whole mask effect.
For anyone who likes the same lighter look, you will love this product.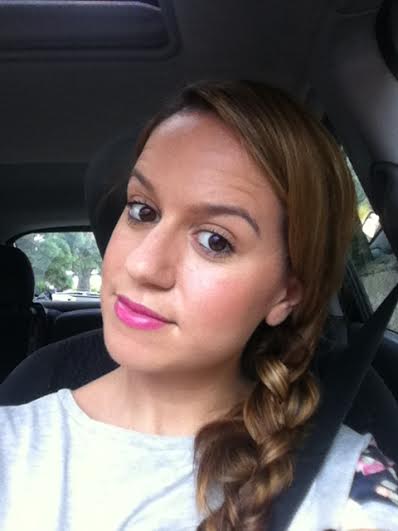 Advertised
My final verdict is that this can be a great base for normal or oily skin. And it's a great daytime foundation when used with a little concealer on problem areas. But don't be fooled, this is by no means full coverage, just a daylight friendly foundation that will prep, prime, conceal and help you look fresh in a flash.
Have you tried this offering from Catrice? What are your bargain-priced coverage faves? And what are your go-to products in a hurry?