 After years of research and careful observation, I have deduced the following: lovely things tend to be expensive, and it's a pain in the hoop.
My inner toddler will often stamp her chubby foot (clad in those trainers that have lights on the side, she's classy like that) when my adult brain says unreasonable things like ' No actually, you can't have everything Tom Ford has ever made. We need to eat this year.' What a DRAG.
'But I WANT them', the toddler will declare, her fat little face scrunched into an appalled expression at this blatant injustice.
If only there were a way of satisfying both! If only you could have the Lovely Thing AND eat this year. You can, but you have two options - steal everything that's not nailed down (and we obviously wouldn't recommend that one) or find a dupe!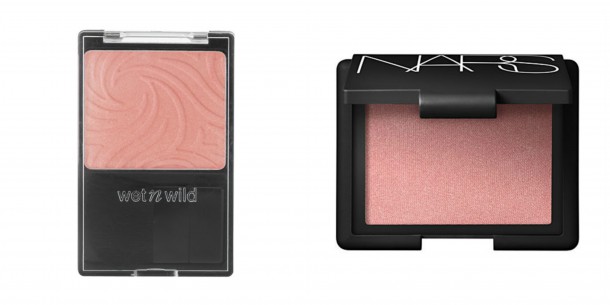 Affordable duplicates of expensive products are a wonderful way to have your cake and greedily eat it while making embarrassing 'snorfle' type noises. Here are five dupes of cult products to save you money while satisfying your badly behaved inner child -
Wet n' Wild Blush in Pearlescent Pink/Nars Orgasm Blush
Nars Orgasm is an iconic blush. Every makeup geek wants to own it, every pharmacy brand blush wants to be it. Literally, there are countless dupes on the market for Orgasm.
Wet n' Wild is a new brand to Ireland. The brand's blush in Pearlescent Pink is a great dupe for Orgasm - it mimics the deep but naturally flushed  pink shade shot through with fine gold glitter, and will cost you all of €2.99. Nars Orgasm will cost you €30. The match is not completely exact - this is often the case with dupes - but it is extremely similar, and you're saving about €27. That's hard to argue with!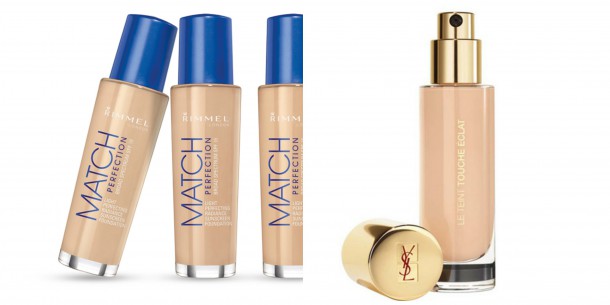 Rimmel Match Perfection/YSL Le Teint Touche Éclat
Rimmel's Match Perfection (€9.95)  is the best dupe out there for Yves Saint Laurent's famous Le Teint Touche Éclat foundation. Radiant, dewy and incredibly flattering on dry or combination skins, there was a frenzy for this YSL Foundation when it was released after much hype back in 2012. It is the best high-end summer foundation out there, too. It offers just enough coverage with the perfect dewy finish for effortless summer skin.
However - I've just noticed that it has  increased in price from €38 to €40, which is vastly irritating. If you want the same finish in a pharmacy brand foundation, turn to  Rimmel, who just can't seem to get it wrong these days.
Rimmel's Match Perfection foundation will cost you €9.95. So you can have a high-end quality base AND €30 (and five cents!) left over!
Advertised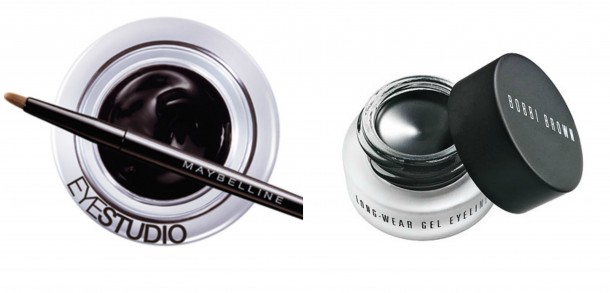 Maybelline Eye Studio Gel Liner/ Bobbi Brown Long-Wear Eyeliner
As a makeup artist, I'm all for investing in the best products. However, high-end gel liners dry up just as quickly as pharmacy brand liners do, and many of them are just as prone to poor pigmentation.
I've tried every expensive gel liner there is in my quest for the perfect cat-eye flick, and for a long time, Bobbi Brown's Long-Wear Liner (€22.50) was my go-to. It's often cited as the best of the best.
I then discovered Maybelline's Eye Studio Gel Liner (€11.99). It lasts just as long as its Bobbi Brown counterpart, is just as pigmented, and doesn't move. I use this on myself daily and I've used it on countless pairs of eyes - it has never let me down!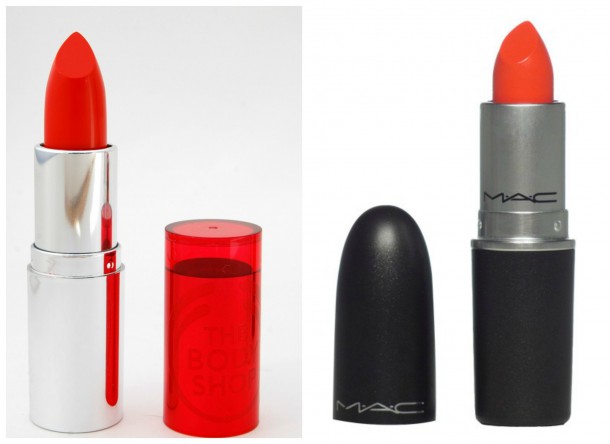 The Body Shop Colour Crush Lipstick in Coral Cutie/Mac Morange Lipstick
Mac's Morange is the sort of cult lip product that people go weak at the knees for. It's a total classic. Considering that orange and red orange lips are very a la mode at the moment (if you care about what's a la mode - you might just like it because it's frigging lovely), Morange is making a comeback!
If the idea of forking out €19 of your hard-earned money on a Mac lipstick gives you the heebie-jeebies, check out The Body Shop's Colour Crush Lipstick in Coral Cutie (€12.95). Again, it's not an exact match for Morange, but it does come very close (it's a little less red) and will give you a lovely loud orange lip!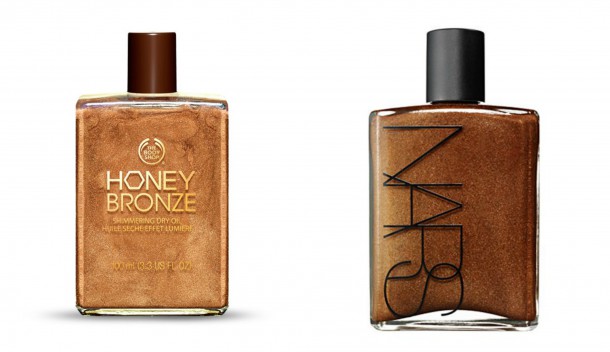 The Body Shop Honey Bronze Shimmering Dry Oil/ Nars Body Glow
Nars Body Glow (€65) is a beautiful multi-purpose body oil with a rich shimmer and a divine tropical scent. It makes tanned skin look like supermodel tanned skin, and reflects light beautifully. This is the kind of product that makes models' skin look incredible in magazine photoshoots.
With summer coming, many a Nars devotee will be whipping this out of the bathroom cabinet, and why not? It's amazing  - I don't know any makeup artist who doesn't keep a product like this in his/her kit.
Advertised
I say ' a product like this' because makeup artists tend to be product savvy, and most of them know that The Body Shop's Honey Bronze Shimmering Dry Oil (€25.95) does exactly the same job as its Nars counterpart. The Body Shop version is vastly cheaper, smells utterly delicious and is actually more versatile for Irish skin because it's not as darkly pigmented as the Nars Body Glow.Show your (for now merely theoretical) summer tan off to its highest potential for less!
What are the dupes you can't live without? Share in the comments  and we'll  all save some precious precious money!