 Here at Beaut we love a good bargain and what's better than finding some beauty buys for less that the price of a sandwich? Sure they're practically giving them away... so it'd be rude not to at least have a little look right?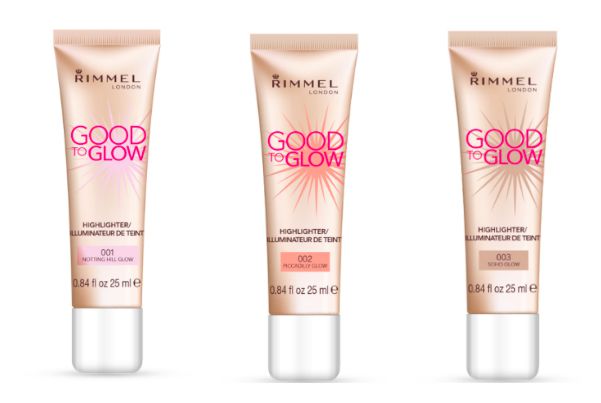 Rimmel Good to Glow: The newest liquid illuminator on the block I think this is going to be a big hit for Rimmel when word gets out about it. The Good to Glow highlighters are available in three shades ranging from a pink/pearl to warmer gold tones to suit difference skin tones and can be worn underneath foundation for a glow or tapped on top for more of a highlight. (€4.99)  
Catrice Liquid Camouflage Concealer: In general, most of the affordable make-up brands do well with products like lipsticks, liners and brow kits but it's quite rare to find a concealer that's great for under a tenner which is why I like this one so much. The formula is liquid enough that you can wear it underneath eyes but it has enough pigment to cover blemishes as well. (€3.99)
Astral Cream: I only mentioned this the other day but here I am again, singing the praises for good ol' Astral. The good thing about this is that considering the price you can happily bring it on holidays with you and not only use it on face but also body without feeling guilty that you're using up too much (€2.99)
NYC Smooch Proof Lip Stains: As a devotee of YSL Vernis a Levres you'd think that I'd turn my nose up a little at these but it's not so, I really like them with my favourites being the coral and red shades. As with most stains, these apply smoothly but can dry out a little as the day goes on so I'd recommend keeping a lip balm handy for touch ups. (€3.49) 
Collection 2000 Luscious Lashes: Normally I'd stick with the more expensive lashes but I picked up a pair of these on a whim recently and they were a surprise hit! The glue isn't the best but the lashes themselves are a nice shape and length – not bad for €3.99.
Advertised
Have you tried any of these? Got some budget-friendly favourites to add to the list?