 Last month, Beaut.ie was all about positivity and this month we're embracing our nearest and dearest with our friendship theme. In keeping with that, I thought I'd ask some of my buddies if they'd found any beauty gems recently or had any tricks up their collective sleeves. None of them are make-up artists, so it was particularly interesting for me to hear what they like and why they like it, especially as we all have different skin tones, hair colour and eye colour.
For most of us, it's trial and error, recommendations or just dumb luck that leads to finding products we love, but here are a few that come with the seal of approval from my friends.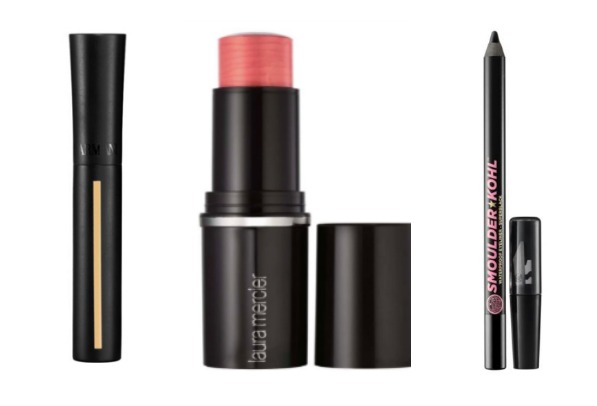 Aoife
I realised today that myself and Aoife have known each other for over 16 years having met at school, and as much as I wish I could say primary school...it wasn't. *sigh* She currently lives in London, has long, dark hair and brown eyes - makes a mean mojito and introduced me to the joys of Bloody Marys recently.
Her current favourites are the Laura Mercier Cheek Colour in Peach Glow (€33.99) because it is "subtle with a tiny shine" and lasts for ages. Also on her hit list is the Armani High Precision Retouch (€32.50) which is "incredible" for dark circles and one of my favourites; Soap & Glory Smoulder Kohl (€7).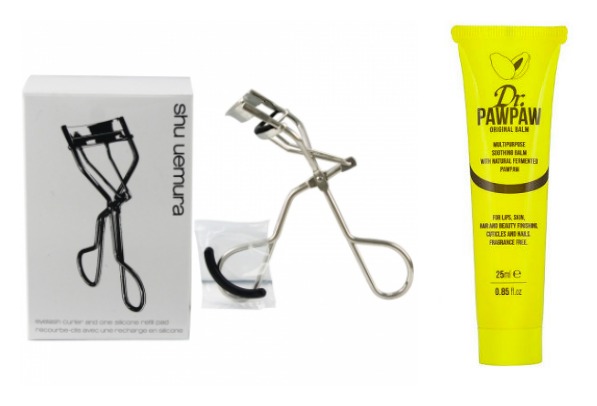 SaraJane
SJ works as a costume designer for films and commercials/advertising campaigns (check out her stuff here) and is a wealth of knowledge when it comes to tailoring and fabrics. She also often gives me serious shoe envy. We met on the set of a film we were working on a few years ago when the call time (start time for work) was 3.30am, which was delightful as I'm sure you can imagine.
She loves the Shu Uemura Eyelash curler because: "Having tried several brands of curlers over the years, this has been the best by far. I think it's the curved shape that really gets all the wee lashes for a full sweeping result." Another favourite, (which I'm always nabbing) is Lucas Papaw Ointment (€8.99) which is perfect for "chapped lips and around my cuticles if they are dry or sore."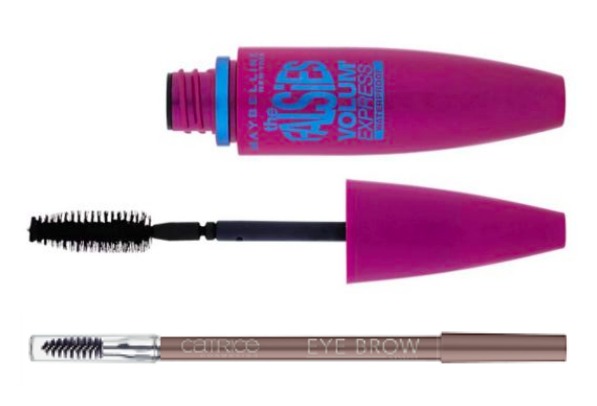 Advertised
Emily
Emily is one of my favourite photographers to work with (you can see her work here) and the first thing she always asked me when I arrive on set is, "Got anything new in that kit of yours?!" - such a magpie.  She constantly has one eye up to the lens so we joke about how one of her eyebrows rubs off during a day leaving her lop sided.
She's cracked that now and done so with the Catrice eyebrow pencil, which, "lasts all day, and with a clear brow gel it doesn't budge during a shoot". Similarly, Maybelline's Waterproof Falsies Mascara (€11.99) because, "It's the only thing for me, that holds the curl all day after curling my eyelashes, and when I have a camera up to my eye half the time, that's important".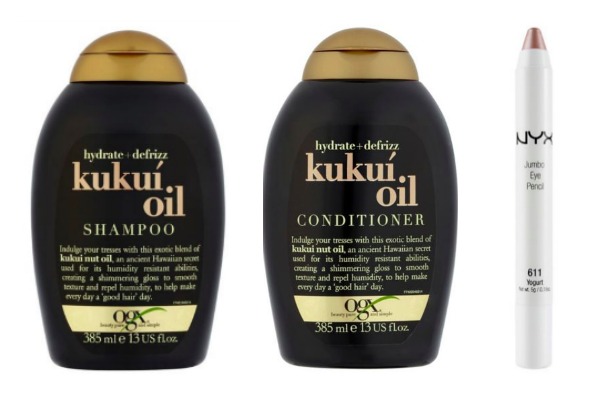 Anna
Everyone has one of those friends that doesn't seem to age and Anna is my one - I swear she looks the same age now as she did when we met almost 15 years ago. She lives in Japan now, lucky duck.
Anna has naturally thick, wavy hair, (the total opposite to mine) and swears by OGX's Kukui Oil shampoo and conditioner (€9.49 each) as they are, "so moisturising and give my hair a healthy shine", plus "the bottles are gorgeous too". Her other favourite is NYX Jumbo pencil in Yoghurt (€7) for brightening the inner corners of eyes.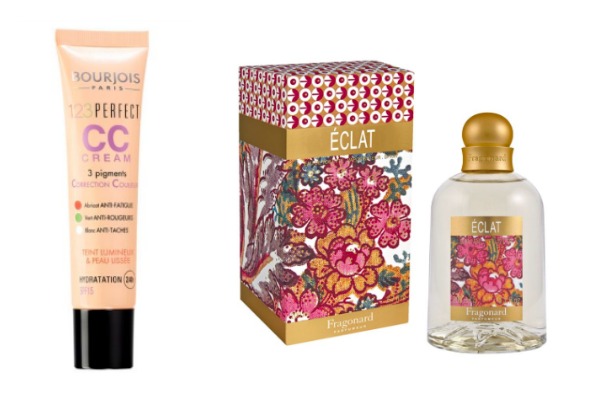 Sorcha
Anyone into music will probably recognise Sorcha as the lead singer of Sleep Thieves (if you don't know them, check them out) who have played Electric Picnic and Body & Soul in Ireland as well as shows across Europe and in LA, New York and more besides. If we're together, we usually tend to end up talking about our cats as we both have two (hers are called Casper & Poppy, mine, Mimi & Bertie).
As a fellow porcelain skinned girl, getting the right shade of base is important and the one product she keeps coming back to is Bourjois 123 Perfecting CC Cream (€10.49) as, "it goes on smoothly, gives a nice, fresh finish covering redness and can be worn alone or with a little foundation on top for more coverage". Her other favourite beauty product is the fresh, light fragrance Eclat by Fragonard, which she first picked up on a holiday in France.
Advertised
Have you ever found a gem thanks to a friend?