 And tell us what are the beauty or style goodies you always take on holidays with you by leaving a comment below and you could win a goodie bag chock full of Beaut.ie and West Coast Cooler treats!
You write a list, you check it twice, you've got it sorted. Everything should fit into your suitcase. So, why. Isn't. It. Closing?!
We know we are not the only ones who think it's a fabulous idea to prepare for our holiday wardrobe in February and hate everything we bought come July. Does planning on getting a spray tan before your trip but running too over-budget for it thanks to buying all of those spare bikinis sound familiar? Not to mention the extra sunhats. And sarongs. And, like, buckets and spades.
Look, going on your travels is exciting but you've gotta be cool about it. One of the most annoying sights in life is that smug delightful girl with a tiny bag strolling through the airport and onto the merry bus that will take her to her destination while you struggle with a ten tonne case filled with stuff you know will only end up on the hotel floor and not on you.
We've been there. We've had that struggle but we've learned from our mistakes. Now we're that delightful girl sauntering through the airport without a care in the world! And because we're nice like that, we are going to share our secrets and have you laughing to the beach in style.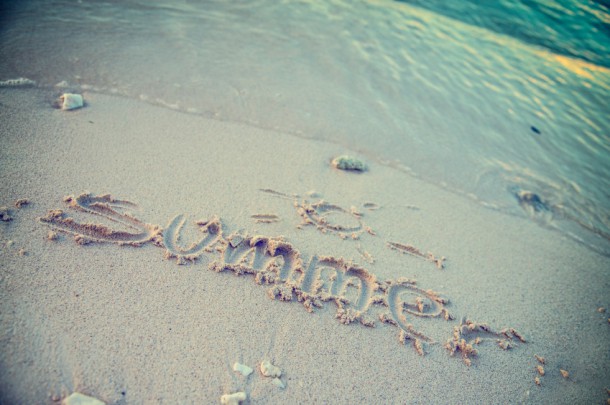 The key, my dears, is multi-tasking.
There is no point in bringing your entire makeup collection on holidays, you know it in your heart. The beach is no place for wearing a full face of makeup. We get that beauty can't be forgotten about completely, however - there is always a chance of a holiday romance and c'mere, we'd rather our skin tone was even for that.
BB Cream is the answer. It's lighter than regular foundation and there's a lot less fuss to it, even though it works harder. Our pick? Rimmel BB Cream 9 in 1 Skin Perfecting Super Make-up (€8.99). It's purse friendly and because there are primer and moisturising properties and it features SPF 25 you save on space.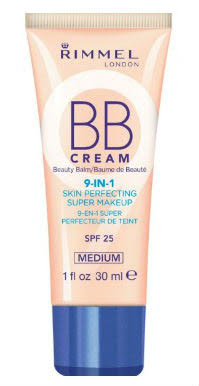 If leaving most of your makeup kit behind gives you the heebie-jeebies, fear not, we recommend bringing another multi-tasker along so you don't have to abandon glamour altogether. The Isadora Face Sculptor comes in four versions to suit all skin tones and features a trio of shades for bronzing, highlighting or adding a bit of colour.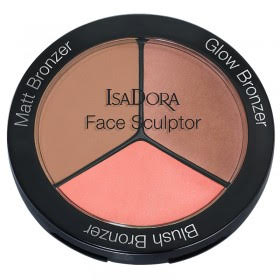 Advertised
Here's where things get controversial. Deep breath - you don't need a lot of clothes. That's right, we said you don't.  Travel pros know that you'll end up wearing the same thing anyway so you might as well bring something that can serve multiple purposes.
The answer is easy - a simple sundress in a bright colour will take you from beach to bar in one change of accessory like a light scarf or necklace. Go from sight-seeing to hitting the club simply by changing your shoes!
Here's one from boohoo.com, that we think will do the job perfectly. The Dahlia Swing Dress is versatile, universally flattering and can be jazzed up by accessories that are so much lighter and easier to pack than clothes. Oh, and it will set you back a mere €14 (so you might as well buy two, hee hee).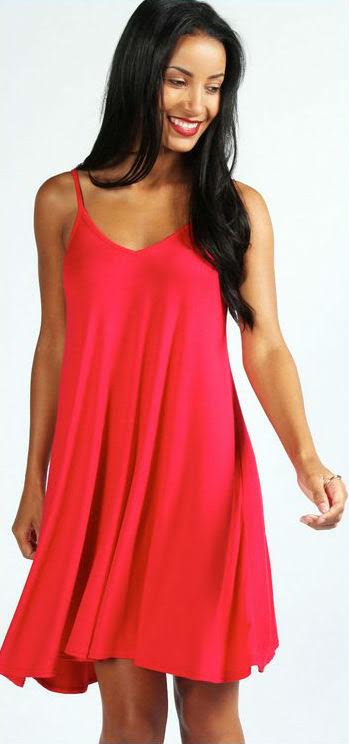 Aside from a beach bag - FYI we bring a canvas tote that can be folded snugly inside your case - you only need one other bag and *Golden Rule* it should be one with a detachable strap. This way you can wear it cross-body for seeing the sights and as a clutch for summer nights or over your head for when a thunder storm strikes (more rhymes in the comments, please).
This one from Parfois (€27.99) caught our eye since the neutral colour palette will go with everything and it's got enough pockets and sections to fit suncream, money, your phone and your shades.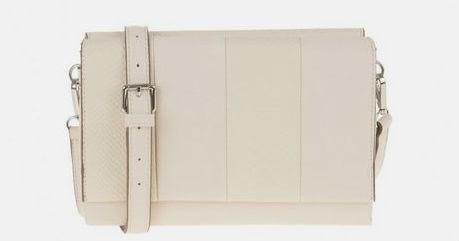 We didn't want to say anything till now but there's an even better reason for cutting back on how many items of clothes you'll wear and bringing multi-tasting beauty products...think of all the space you'll have for your duty free haul. Hurrah!
Now it's your turn. Tell us, what are the beauty or style goodies you always take on holidays with you? Leave a comment below and you could win a goodie bag chock full of Beaut.ie and West Coast Cooler treats!
Advertised
Put your packing prowess to good use by actually having a holiday to go on - you could be jetting off on the trip of a lifetime to Thailand with West Coast Cooler! Just click anywhere on this page where you see the West Coast Cooler background for your chance to enter.                                                                                                                                                                                                                                                                   THIS COMPETITION IS NOW CLOSED. CONGRATS TO OUR WINNER SOPHIA, COMMENT 21/08/15 @18:04. WE WILL BE IN TOUCH VIA EMAIL TO ARRANGE DELIVERY OF YOUR PRIZE!