 SPONSORED POST
Let us be very upfront about this. We love online shopping. And while we will admit to actually enjoying most all forms of retail therapy, online shopping might just shade it because of the pyjama factor.
With Cyber Monday now being the online equivalent of Black Friday, the virtual shopping aisles have become just as packed as the stores on the high street. But without the elbow action and the possibility of someone's trolley rolling over your foot.
And since online shopping has become such a huge thing, it's become really important to know your consumer rights as they can differ from the high street and also depending on the region in which you're buying from as you shop online.
Grab a coffee - we're going to talk you through it and arm you with all the information you'll need to be shopping savvy and thus prevent wool being pulled over anyone's eyeballs.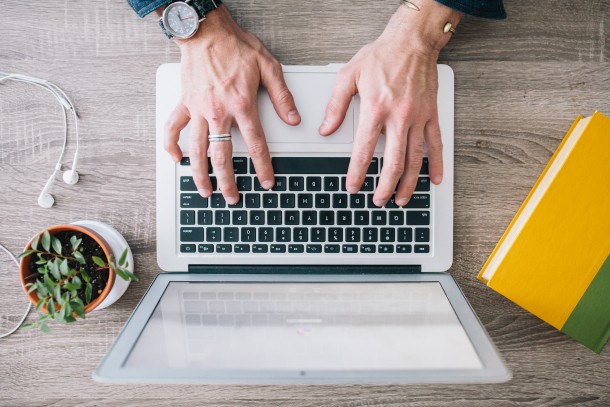 One of the key pieces of information to have in your mind as you shop is that you have stronger rights when buying online from a business based in the European Union than outside of the EU.
This is because when buying from an EU based business, you have the right to clear and correct information about the seller and what you are buying. You also have the right to a refund if your goods are not delivered. If you change your mind within 14 days you have the right to return it (this is known as a cooling-off period), if you cancel an item you have 14 days to return it and you have the right to return something that is faulty.
And while the Consumer Rights Directive can afford us great protection, there are some things to note when it comes to certain purchases, particularly in the virtual aisles of jewellery, cosmetics and clothing.
Advertised
The above right to cancel does not apply in certain circumstances such as:
When goods are made in accordance with individual choice or decision by the consumers. This refers to items that in principle are 'unique' and made to the personal specifications of the consumer. For example, this might mean a piece of jewellery or clothing made to the specific design and size of the consumer (but don't be caught out - ordering a dress in a different colour or size to the one displayed online is not ordering to 'personal specifications' of the consumer, those are 'standard' items that are just not displayed online).
And be careful of sealed goods that may not be suitable for return for health protection and hygiene reasons, goods that were unsealed after delivery. This might include items such as cosmetics, earrings, swimwear or underwear (all of which are typically supplied in sealed packaging). In these instances, once the product packaging is opened, the right to cancel no longer applies, even if these items are unworn or unused.
And if you want to do some online shopping outside of the EU? Well, of course it's tempting to check out what stores outside of little European home have to offer but it could be worth staying closer to home because of this: if you buy something from a business based outside the EU, the Consumer Rights Directive does not apply. This means if something goes wrong, only the website's own returns and refunds policy will apply. Before you buy something outside of the EU, it's important to read and understand the site's returns conditions before hitting the Buy Now button.
And another thing to be aware of is that consumer rights legislation does not apply when buying something from an individual, either directly or through a website. Likewise, items sold in an online auction where the seller is another consumer are also not covered by consumer law. Yeah, we know that it can be a lot to remember.
But yet buying stuff in the comfort of your own home, with a hot chocolate beside you and the soaps on in the background, has become one of life's sweet pleasures. Just avoid disappointment by knowing your rights and at the end of it all, happy shopping!

Brought to you by the Competition and Consumer Protection Commission.
Advertised
See more at consumerhelp.ie.