 I've had these gorgeous things sitting on my desk for the last few weeks. I've been tempted to break the Bene-seal numerous times but I managed to control myself. Just about.
But today my self control is going out the window. There it is now, fluttering by the window, bedecked in pink ribbons and green bows. Lookit, I know it's early. I know some people will build a little stake and try to burn me. But to them I say, take Laura instead, she started it with her Boots gift sets review. There is no honour amongst elves.
Most of the Benefit Sweet Shoppe collection is already on sale, with the advent calendar that had us all in a tizzy last year going on sale online at Debenhams and Benefit on October 16th, and hitting Debenhams and Benefit shelves on 1st November.
So if you are of a seasonally sensitive disposition, look away now or prepare to see what cannot be unseen.

The theme of the release is an old school sweet shop and the packaging is the kitschy gorgeousness that we've come to expect from Benefit. These little babies aren't on the cheap stocking-filler end of the scale but if you are buying for someone (or indeed thyself) who is a fan of the brand, then there are some good savings to be had.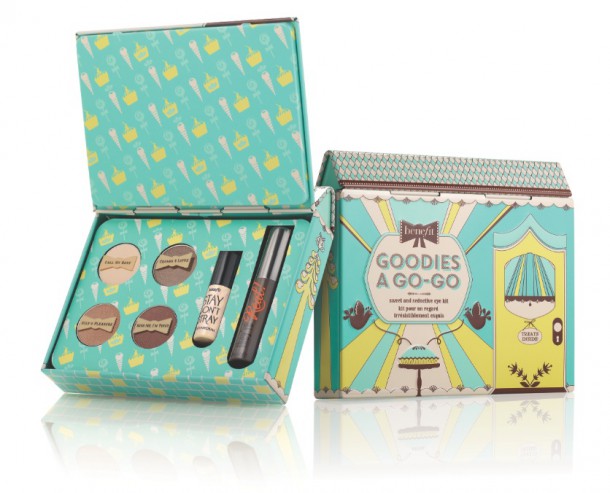 On the cheaper end on the scale, you can pick up Goodies a Go-Go (RRP€29.50, value €52.30) which contains They're Real mascara, Stay-Put Eye Primer and four long wear shades.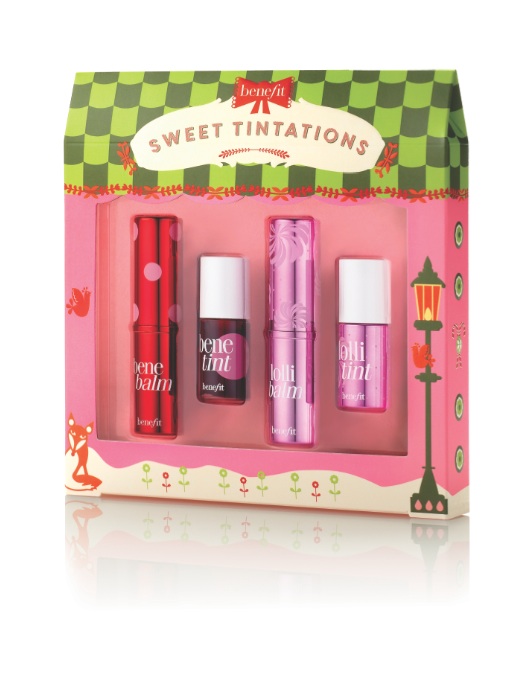 Or Sweet Tintations will also set you back €29.50 (with a value of €87).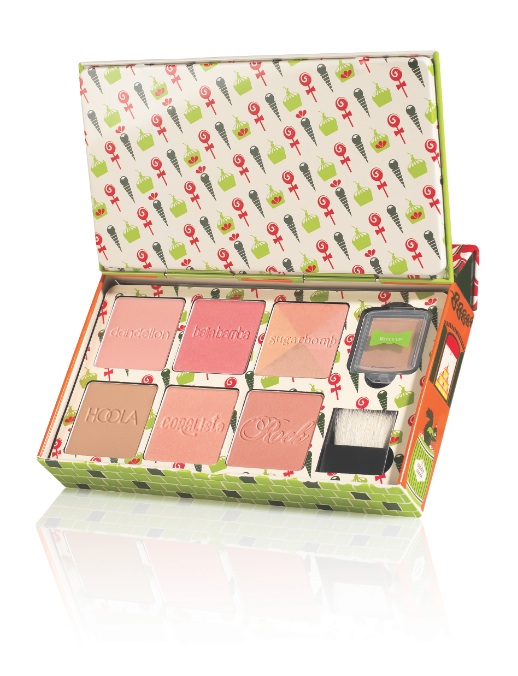 If blushes are more your thing, their Cheeky Sweet Spot has six options - Hoola, Dandelion, Coralista, Bella Bamba, Rockateur and Sugar Bomb (RRP €43/ value €95.28).
Advertised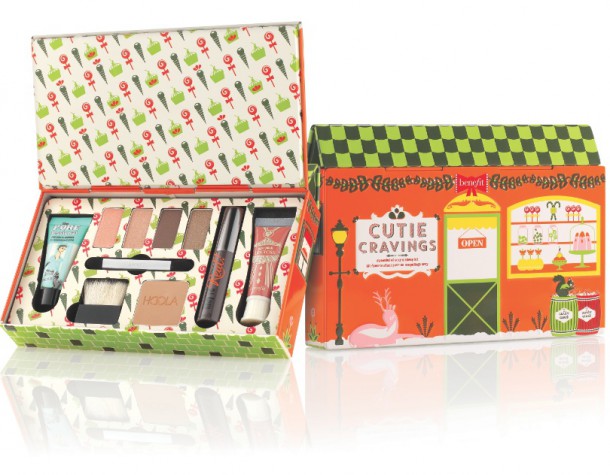 One of my favourites is the Cutie Cravings because it has a bit of everything - mini Porefessional, mini They're Real, mini lip gloss in Fauxmance, four eyeshadows with applicator, Hoola and brush (RRP €43, value €61.22) And I'll be using the box to house all my makeup brushes.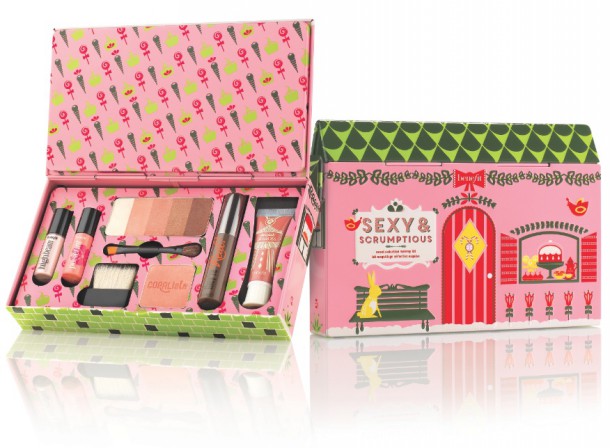 Sexy & Scrumptious (€43, value €88.21) is a really sweet-toothed pick with Coralista, mini High Beam, mini They're Real, mini Posietint, mini lip gloss in Fauxmance, and a five shadow set with double-ended brush.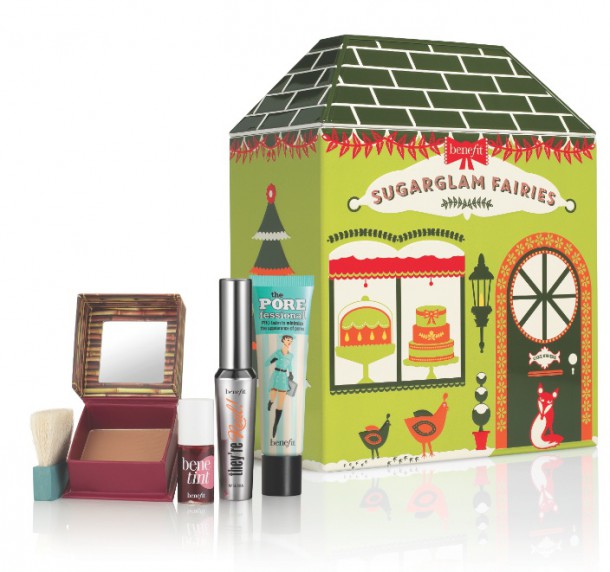 For 65 of your hard-earned euros, you'll get the Sugarglam Fairies kit which has a value (I'm tempted to say street value but that has the wrong connotations) of €105. The sturdy tin box contains three full size products - They're Real, Porefessional, Hoola - and a mini Benetint which will probably last until the Apocalypse anyway as I am yet to teach the end of my bottle that I bought in 2004.
And for the pièce de résistance is the 'Candy-Coated Countdown' advent calendar.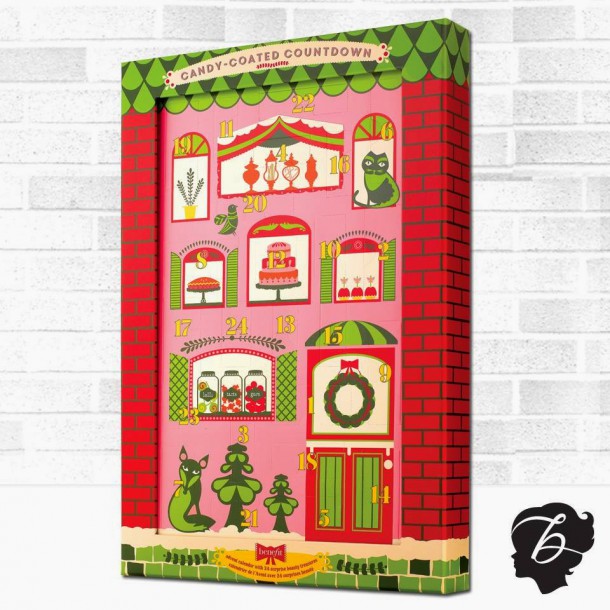 Advertised
There are 24 treats inside this box of wonderfulness. I don't want to give the game away because, well,  where would the surprise be in that, but I will say that if you like the brand, then this will not disappoint. This one is exclusive to Debenhams and Benefit and is the priciest of the bunch at €90, but the value clocks in at €154.04. And if previous years are anything to go by, this will sell out fast so keep your peepers peeled.
So what do you make of this selection from their festive collection? Anything catch your eye? Or do you prefer picking individual products to pre-made kits? Tell us your thoughts in the comments!