 We recently brought you the scoop on Benefit's Puff Off (with an iron, people, an IRON) I got my hands on Benefit's newest offering a few weeks ago, and I've been trialling it since then. My loathing of mascaras with rubber spoolies is well known, but I have to say that this mascara has broken the streak. It has a rubber brush, and I still love it!
I'll admit that when I saw the brush first, I was unimpressed. I'm convinced that companies try to come up with weird new brush shapes because there's only so much you can do with the formulation of a mascara. A funny brush gives the appearance of an innovation, but it rarely signifies one. I usually find that mascara formulations that come with a rubber brush are better when used with a disposable traditional mascara brush, but that isn't the case with this product. Benefit have clearly put a lot of work into making a product that actually works.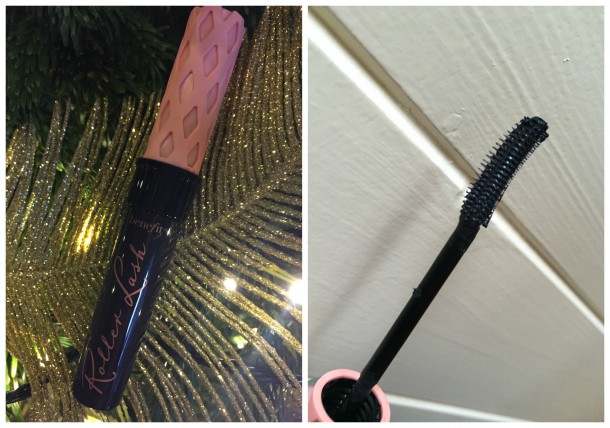 The odd looking brush actually does not clump at all, and the formula is deeply black. My lashes will not hold a curl (which is why I opted for an LVL lash lift a while back, though the curl has since dropped out because I didn't go back after the designated six weeks), and this mascara has actually forced them to curl!I'm astounded, but you can see for yourself in the picture.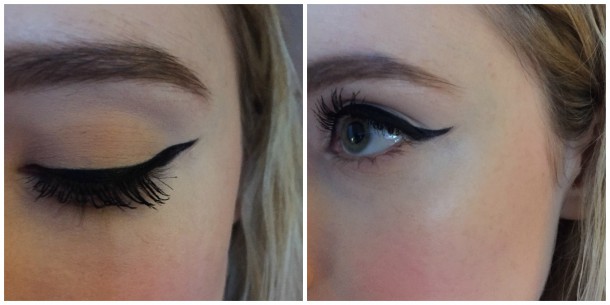 Advertised
As you can see, lashes are volumised and thickened, but they don't clump and the brush doesn't seem to catch as much of the formula as other rubber brushes do. I still prefer an old-fashioned bristled mascara brush, but this mascara is really excellent, and at €26 it rivals more expensive offerings from Dior and YSL. It stays put all day without crispy dropdown or transfer to the browbone - which is a problem I generally find I have with mascaras for some reason.
While They're Real is a favourite for many of you (a look at the Beautie Awards 2014 winners will confirm that), if it doesn't do it for you then this one is worth checking out.
Roller Lash is a great buy. Unfortunately it won't hit counters until the end of February, but I'll be heading in to make a purchase when it does!
Are you liking the look of this? To the comments! (And if you want to check out more reviews, we've put all our likes and dislikes into this nice little section for you).