 Promoted Beauty
Today I bring you some sage advice courtesy of Benefit's head makeup artist, Mark Rogers, 'You can leave your house without your bra or without your pants. But you cannot leave your house without your eyebrows.'
Yes, there are two things we need to put on to avoid that I-feel-like-I-am-naked-in-public feeling: our clothes and our eyebrows. Irish women are spending more time and effort than ever before on framing our eyes and trying to fix the overplucking incident of 2003. We are waxing, tweezing, shaping, tinting, filling and styling with the fervour of Beyoncé swinging a baseball bat.
And Benefit have years of experience in transforming brows. They've been solving brow dilemmas since Jean and Jane Ford opened their first boutique in 1976. With 1800 BrowBars in 49 countries (including Ireland), Benefit is the world's leading brow authority.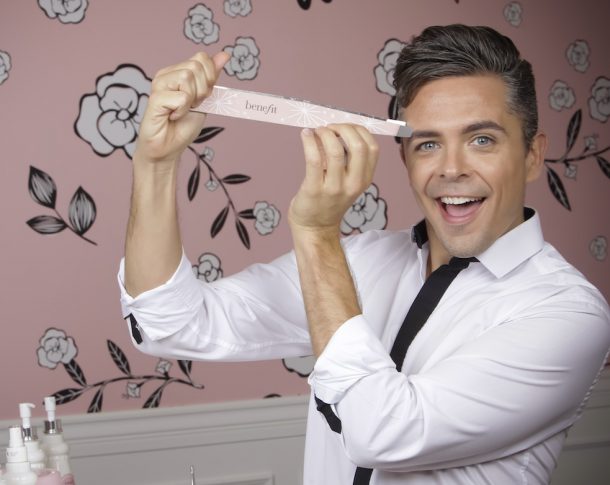 Advertised
I recently caught up with Jared Bailey, Benefit's International Spokesperson for Brows and Services, to ask him why brows are the biggest beauty buzz of the moment, what the trends are for SS16 and to discover the celebrity that he would like most like to get into his BrowBar for a wax and tint. And no, it wasn't one of the Gallagher brothers.
He also told us a little secret. Well, it's actually a Very Big secret. Don't tell anyone but Benefit are launching something HUGE in June, something that has been over three years in the making. 'The whole brow world is gonna change', says Jared, and although I pinned him to the wall, he wouldn't reveal any more than that. But don't worry, we are going to have all the exclusive deets on Friday, May 13th and we have some really special tricks and transformations up our sleeves.
You can check out my interview with Jared below and see if you can work out Jared's secret.
Advertised
But wait, there's more! We're launching our very own Brow Clinic with Benefit right here on Beaut.ie. We'll be answering your questions on all things brows. If you have a brow dilemma, we want to solve it. So whether you are struggling to grow yours back to full health or you are wondering how to choose the best shape for your face or the best shade for your colouring, we are here to help.
Simply leave your question below or tweet us and @Benefit_Ire using the hashtag #BenefitBrows and we will put all your questions to our experts, the lovely Mark Rogers and Lisa Potter-Dixon.