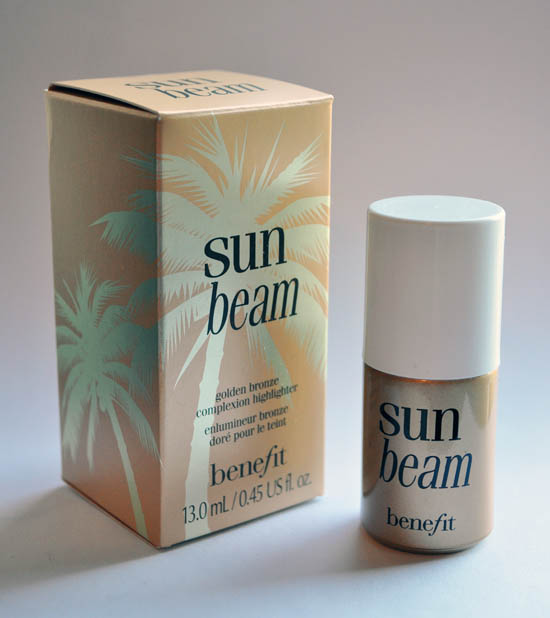 All ready to dismiss this I was, reckoning Benefit Sunbeam, €26.50, was just going to be a same-difference swap for Moonbeam, which is a yellow-toned version of the pinky-pearly Highbeam. But no, actually this June-launching luminiser is quite a different beast.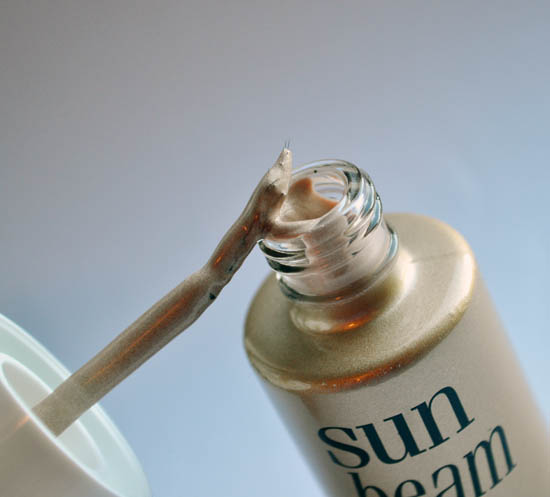 This is a liquid bronzer, as it happens.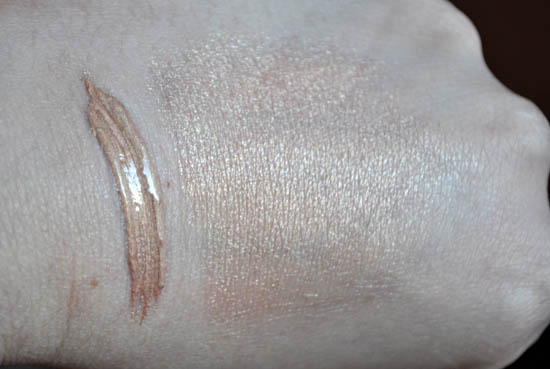 Thickly layered and swatched without flash
Advertised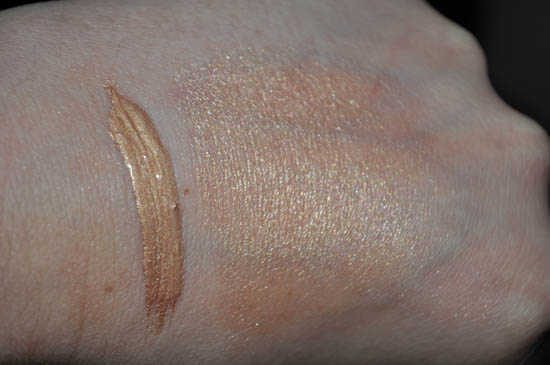 Thickly layered and swatched with flash
I'm a bit scared of it.  Where it's not remotely easy to go wrong with Highbeam - it's such a subtle product - you could very easily C3PO the feck out of yourself with this. It is really quite blingy. We've lots of time before it lands on counter for me to work my courage up and, y'know, try it on my face and that, but for now, lets just get acquainted with it by means of photos and swatches.
Me and it - well, I'm not sure about our relationship status yet. We're gonna need some alone time, I think. Space and distance to get to know each other, then we can work up to some proper face time. It might not work out - but hey, maybe I'll fall hard when I see it adorning my bony bits.
Is it making your cosmetic-crazed heart dizzy? Think it'll make a nice accompaniment to your two weeks in the sun?  Dish in the comments!
Get Beaut.ie Delivered
Stay updated with Beaut.ie newsletters full of the latest happenings at Beaut.ie as well as great offers and things we think you might find interesting .