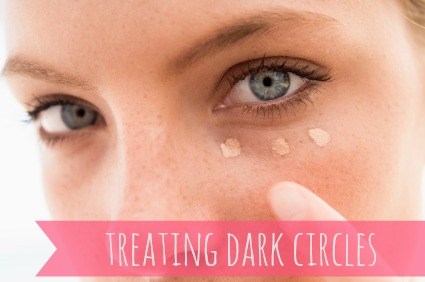 We had several requests to write about combatting dark circles, and you've seen enough candid shots of my mug to know it's a subject I know all too much about.
I've thrown an absolute fortune at the feckers over the years, buying every pricey eye cream and concealer that crossed my path, so I thought I'd share some of the thing that have worked best for me.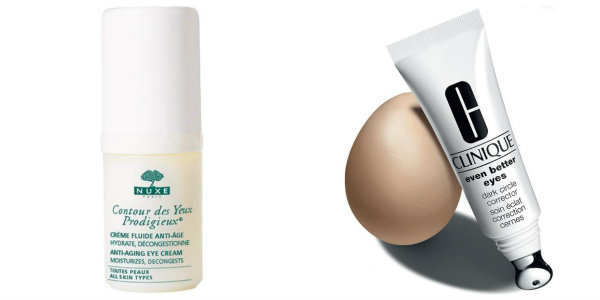 Let's start with eye creams because it's here you can sink the most money. More expensive creams often have a lot of research and clinical data behind them - but it's not always the case, and you can find a good product without breaking the bank. NUXE Contour des Yeux Prodigeux, for example, is great for dark circles and costs under €20.
Clinique's Even Better Eyes Dark Circle Corrector is another great pick - it can reduce darkness under the eyes by up to 30%, though you will have to wait up to 12 weeks to see results. This one is a bit spendier at €38.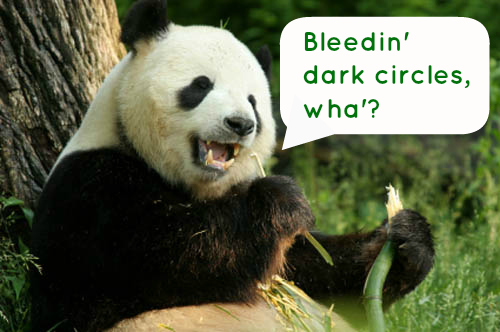 Whatever you choose, go easy with it - a grain-of-rice sized amount per eye is plenty, and here's why: too much and you'll overload the skin, which can actually cause eye bags and circles!
Advertised
On to base, and one product I've found to really help is the Clinique Moisture Surge CC cream I told you about here. I love this for evening out all the many colours of my face - ashiness around my dehydrated forehead, dark circles under my eyes, redness around my nose and chin - and making me look, well, normal.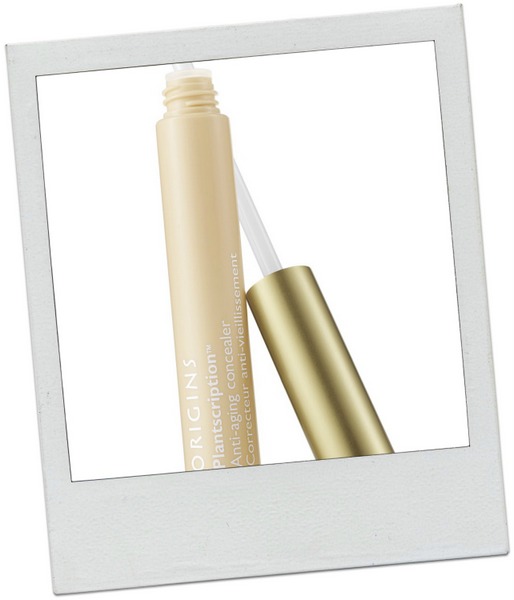 Then it's time to conceal, and I find a double attack is your best defence. Firstly a dense but creamy concealer - like this Origins one, or the latest from NARS - is key. I like one in a tube - I find some of the more renowned products in a pot - like Bobbi Brown's Creamy Concealer, or Laura Mercier's Secret Camouflage - are actually too thick, and can crease.
Yellowy toned concealers work best, and I like to use a shade lighter than I normally would for the rest of my face. Over the top, dab on a highlighting concealer, to brighten the area and reflect the light (check out Lynnie's tips for using these products). YSL's Touche Eclat is the original and still one of the best, though the Clinique Airbrush concealer pen gives it a run for its money, and the Liz Earle version is also great. For a good budget alternative, look to L'Oreal.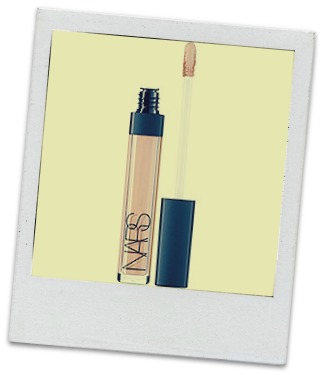 Finally, you can distract from the issue - I find with a bright lip and some colour on the cheeks, the dark circles can look less pronounced.
I don't do all of this every day, of course - I'm much too lazy - just at times when the darkness is especially pronounced. So that'll be every Monday morning, then...
Advertised
Is this one of your beauty bugbears, too? Have you found something that works for you? For the love of god, share it in the comments!