 I know. I'm sorry. It's September, you're just not ready - emotionally - to see this yet.
But I walked into one of Dublin's swankier hotels yesterday to ginger bread men, a pianist playing Christmas carols... and a room full of Christmas gift sets! We certainly aren't announcing the beginning of the Christmas shopping season, so you can take off that hideous elf jumper and stop making a scene (everyone's looking). We're just giving you a peek.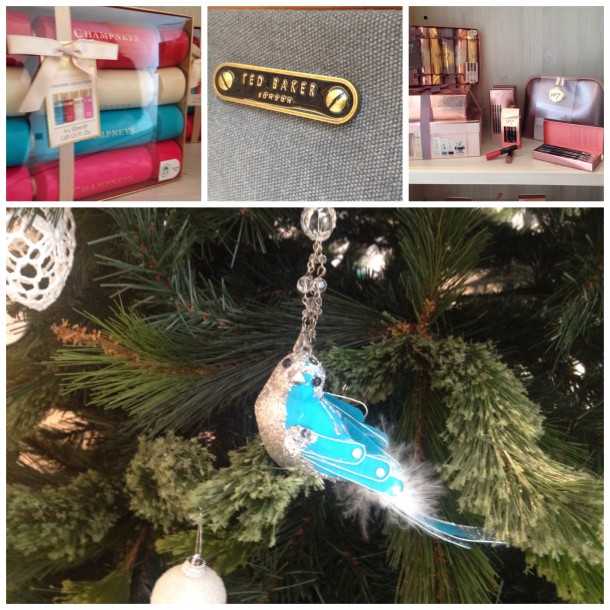 And yes, of course there was a tree. That poor bird is looking at the camera as though he can't frigging believe it's Christmas in September. Join the club.
Boots are known for their Christmas gift sets, and most of us head in there when the time comes to pick up some last minute gifts. They have something for every price range, age and gender, and a rummage around the shelves will always find something good for anyone who likes to gift toiletries and cosmetics.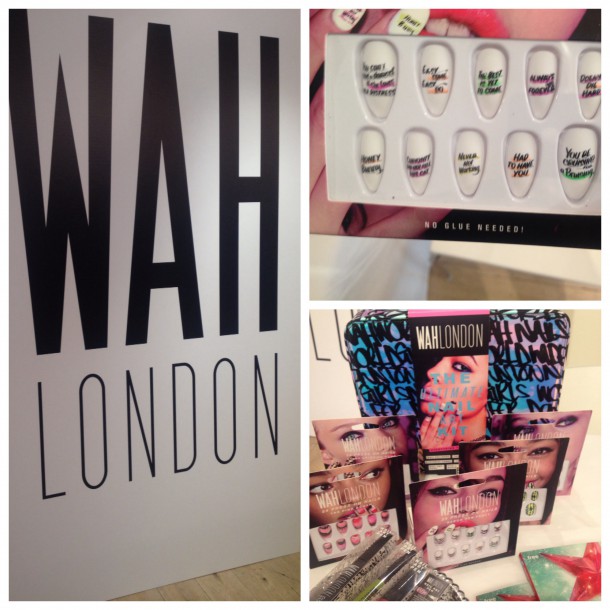 Cult British Brand Wah nails is now a feature in Boots stores. With some lovely gift sets, fun, decorated falsies and nail art pens as well as standard nail polishes, we all know someone these will please.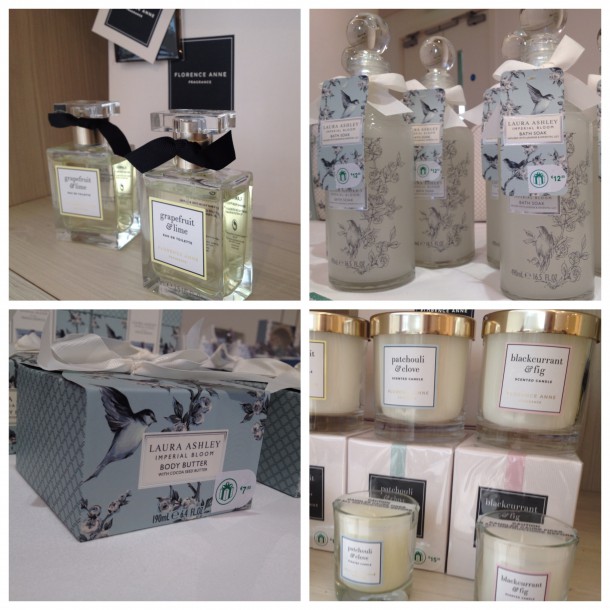 Advertised
Laura Ashley sets are back again this year, featuring the same divine scent, but this time in a body butter and body wash!
Also, you won't have failed to notice the top left and bottom right photos. Look familar? We aren't saying that this range of body scents, candles and lovely body butters are modelled entirely after a luxe brand we know and love, but let's just say that this range should be named... Po Balone.
Despite the unoriginality of the packaging, the products are lovely, affordable, and mammy is enjoying the patchouli and clove candle as we speak!

No7 has some lovely gift sets, from mini lip crayons to skincare boxes, but my favourite feature has to be the Christmas crackers. I'd much rather these on my table than a cellophane fish or a tiny calculator! We can also tell you that No7 will have an advent calendar this year. I can't think of anything more festively fun than an advent calendar full of cosmetics! Who needs crusty squares of month-old cooking chocolate when you can have mini lipsticks?
You'll also find new ranges for men and women from Jack Wills, which is a nice addition. Note, however, the lack of the soap and glory sets that we've so adored in years past. Oh well, can't have it all I suppose.
Keep an eye out in your local Boots and online as these lovelies roll out in the run up to Christmas.
Advertised
Have we upset you? If so, sorry. Please send all complaints via our Argentinian P.O. Box. We promise we'll check it eventually; we're just super swamped this year. Or are you glad to see these fun sets back on the shelves? You can always do a little self-gifting this month!
Let us know in the comments!