 First we had tinted moisturisers, then BB creams, followed reasonably swiftly by CC creams. And I hope that I'm not the only person who's exhausted by these weird monikers. They seem designed to confuse us into parting with our money, with the suggestion that this mysterious product is EXACTLY what we need.
So I generally ignore titles and judge based solely on quality.
Bourjois has always had a good reputation for quality, and their new base is no exception. Since CC stands for colour correction, this product promises to even out the complexion using colour correcting pigments, without the heavy texture of a foundation.
According to colour theory - which any course in makeup is based on - each colour on the colour wheel can be used to cover its corresponding colour on the opposite side of the wheel.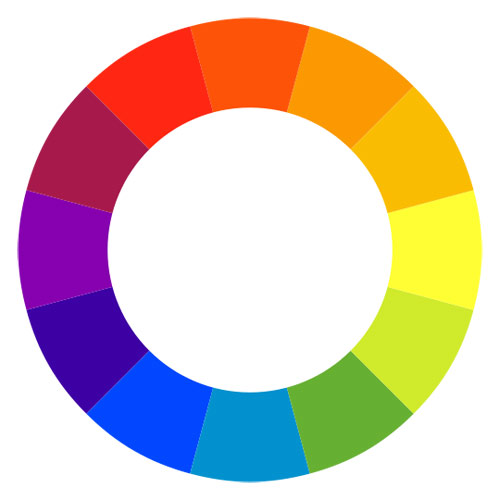 This CC cream contains apricot coloured pigment to cover blueness under the eye area, and green pigment to conceal redness. It also contains white pigment to cover darkness (though that might just have a brightening rather than a concealing effect).
If all these pigments are giving you frightening mental images of clown face, then worry not. They are combined with the standard pigments contained in foundation so the overall colour is simply natural. And I was very impressed by the match this product offers. After I had first applied a dash to the back of my hand, I thought it was just too yellow to work on most Irish skin tones, let alone mine. The lightest shade, Ivory 31, just didn't look like it was going to work.
Advertised
But I was very impressed when the thin layer I applied disappeared on my skin and took most of my blemishes with it. I still applied some concealer under the eye area where I'm prone to blueness, but I didn't need anything else.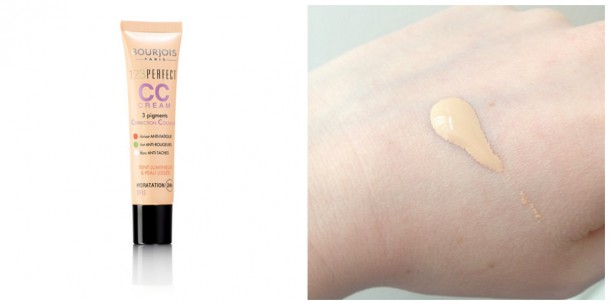 Bourjois is great at producing bases (the excellent Healthy Mix among them) that boast plenty of coverage but feel beautifully light on the skin. This CC cream has converted me and its many benefits have gotten rid of any skepticism. So here's what I love about 123 Perfect:
feels just like moisturiser on the skin
can be applied with fingers in a minute
has great lasting power
has a lovely glow - the finish is not matte, you could call it mildly dewy but it is definitely radiant
didn't budge all day on my oily skin and still looked fresh after eight hours (though I did apply a little powder to my t-zone area to keep oiliness in check)
This is the perfect everyday base for Spring, and I won't be parting with mine for all the expensive foundations on offer!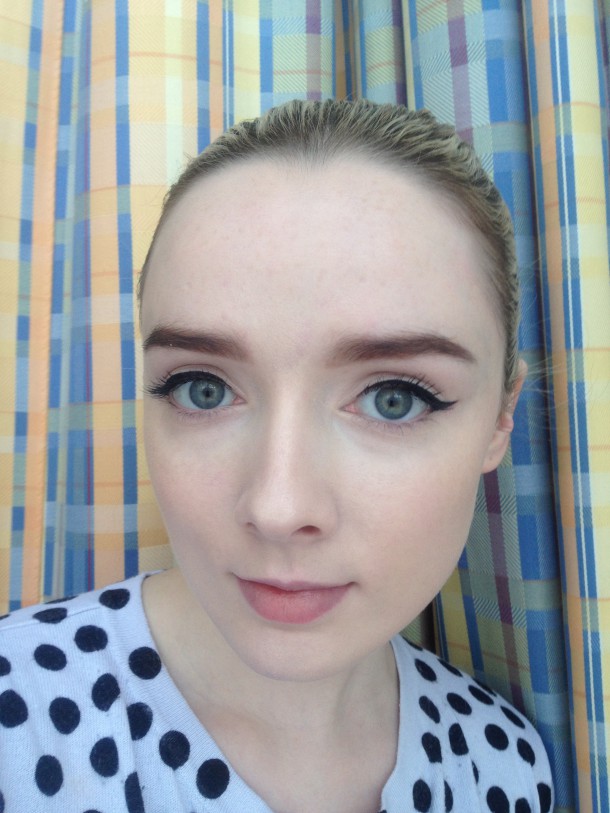 Advertised
It also passed the ultimate test - people complimented my skin while I was wearing this. That's always a sure sign that a product is doing its job. At €13.99, this fellow easily competes with some far more expensive bases from brands like NARS and Chanel.
What do you think? Will you be switching to a lighter base as the seasons change?