 We here at Beaut.ie know that online is where it's at. When we want to do a spot of product research before purchasing something, 'tis to trusted opinions and websites we go - mostly, obviously, our own! And we know that our readers do the same. Bloggers have been so influential in the beauty business now that some have their own beauty collections, and that's the case with this one from Jane Cunningham, also known as the British Beauty Blogger.
She's created this collection for Marks and Spencer and the packaging - illustrated by Nuno - is as pretty as the products. I often think that M&S is not given enough credit for its glorious beauty halls and trendy makeup collections (and we had a right good old nose through their offerings here).
I mean, sure, I do head in there for eight bags of chocolate pretzels when the moon be full once a month, but it's also fantastic for makeup and skincare. This collection hasn't let the brand down one bit! Here are my favourite bits and bobs from the collection, which is gift-set based in the run up to Christmas.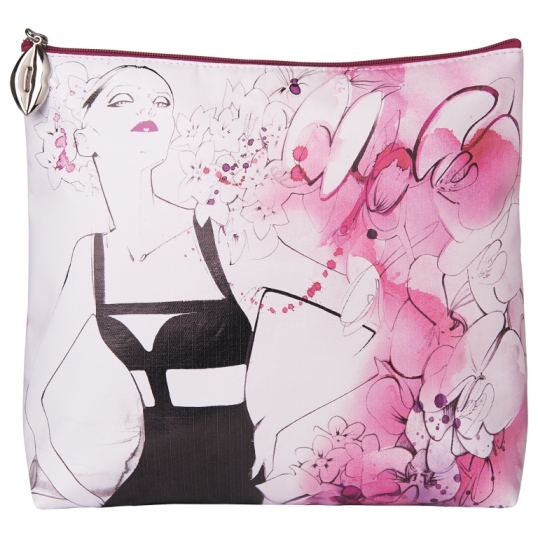 British Beauty Blogger Nuno Cosmetic Bag (€16)
Unfortunately, I haven't managed to get my hands on one of these fellows, but I covet it mercilessly. There's not much to say about it really, it's just a pretty washbag, but it's SUCH a pretty washbag. I'll be hoping for one of these in my stocking!
British Beauty Blogger Lip Trio Set (€20)
Advertised
This lip trip set is impressively pigmented with a very pretty, dewy finish. The handy little crayons are perfect for keeping in your bag and the shades are perfectly on trend. There's a lovely coral, a tomato red and a nineties style nude brown. Perfect!
You get three crayons for the €20 price tag - I'd call that reasonable. These would make a very pretty gift and unlike many multi-product packs, all the colours are actually wearable.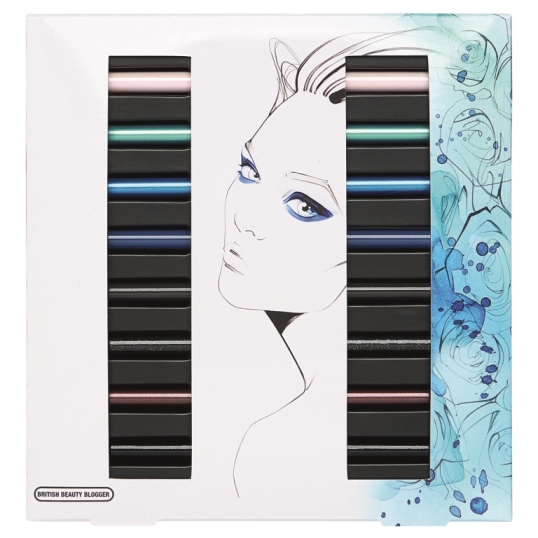 British Beauty Blogger Eye pencil Kit (€20)
Eight pencils in every possible shade. They could be slightly softer and more buttery in texture, but they aren't sharp. Nicely pigmented and with good lasting power, these will take you anywhere and they'll make a nice base for eyeshadow.
Advertised
With eight pencils for €20, this really is great value and would make a lovely gift for an eye makeup aficionado or a teen who's starting to experiment with eye makeup. The sparkly black is (naturally) my favourite!
So tell us, is anything from this collection catching your eye and what is your favourite brand that inhabits the M&S plains?