 Brows, we all have them and depending on the circumstances we are either proud of them or are constantly trying to get them to behave. I had a love hate relationship with mine for years but thankfully, the dark days of plucking them down to nothing are far behind me and I was lucky enough that they grew back.
To give you a little context, at one point when I was about 15, they were so thin that my Mother asked me if I had alopecia. That was the late 90s when pencil thin brows were in, but even with that, you know something's wrong when someone asks if they've actually fallen out!
Brow shapes go in and out of fashion but one thing we know is that there's isn't a catch all shape that will suit everyone. Some people naturally have fuller brows that others, symmetry differs and of course colour too. Maybe you've already found your perfect way of enhancing, grooming and filling them in but for those who haven't, read on.
These days there's a great selection of products for brows, in general I don't find luxury brow kits, liners or mascaras much better than their high street counter parts (save for the packaging maybe) but one or two do stand out for the right reasons so I've thrown them into the mix.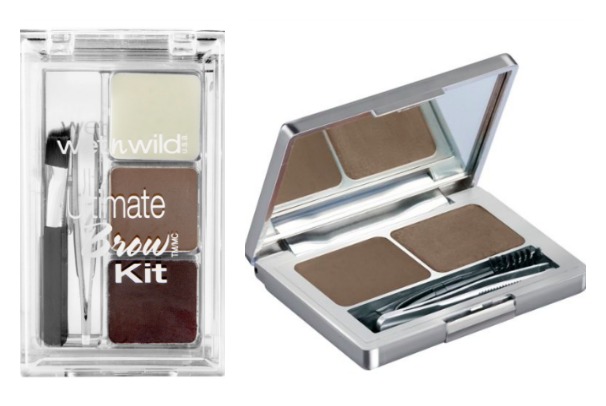 Brow Powder Kits: Budget friendly brand Wet n Wild have a great little Brow Kit (€3.99), there's only one in the range but in it you'll find 2 shades that are neutral in tone so work well in brows and won't turn them orange/warm. In it you'll also find a small tweezers, brush and a setting gel. Slightly more pricey but still affordable is the L'Oreal Paris Brow Artist Genius Kit (€15.29) which has soft powders that work well for those who prefer a subtle finish to their brows.
Advertised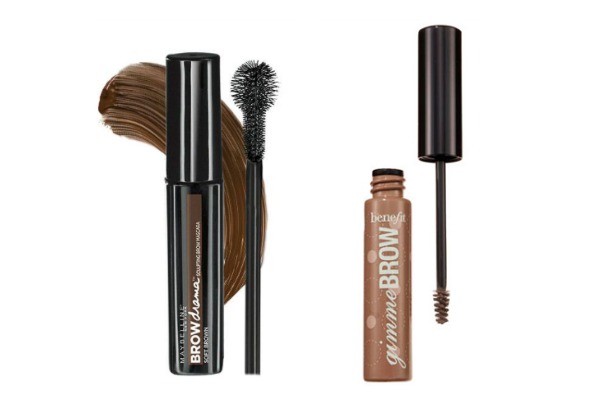 Brow Mascara: Maybelline Brow Drama (€7.49) continues to be one of my absolute go-tos when it comes to brows. The formula is ideal for anyone who has shape & fullness in their brows already as it leaves just enough to coat hairs as well as keep them in place for a natural result. For anyone who wants to add to their brows, be it making them a little darker or fuller looking, Benefit Gimme Brow (€19) is a must.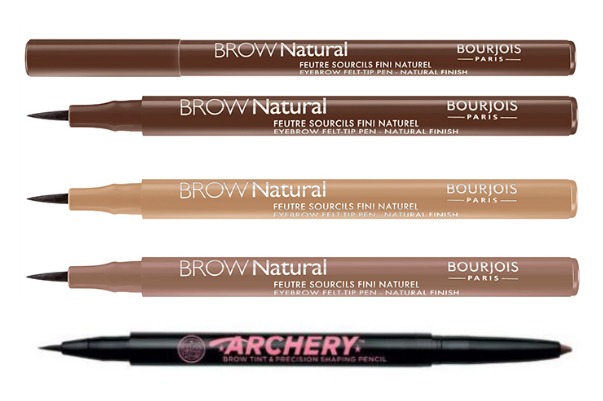 Brow Pens: A relatively new product option when it comes to brows, these pens are designed to tint the hair and, if you wish, the skin underneath to create a shadowing effect for the appearance of fuller brows. Bourjois Natural Brow (€12.50) are the newest on the market and I've been testing them out recently with good results. The tip is fine so you can create a really defined arch or alternatively, natural looking hairs using light, upwards strokes. Another one that I really like is Soap & Glory Archery Brow Tint and Pencil (€13.50) which combines two kinds of products in one.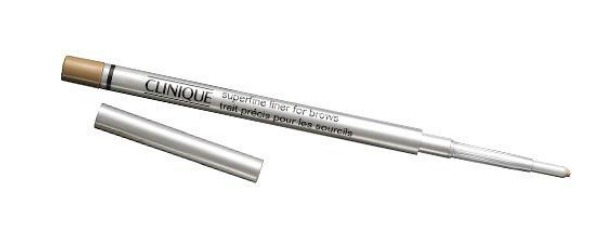 Advertised
Brow Pencils: In general I wouldn't be a massive fan of brow pencils, but that's just me. I do however, make an exception when it comes to the Clinique Super Fine Liner for Brows (€18). The teeny tiny tip and slim line design are ideal when I'm working on a shoot and want to create delicate "hairs" to fill in a brow for close up or HD work. For more day to day, it's a handy one to have for anyone who has naturally finer hairs in their brows that regular pencils look clunky in.
Are you a brow master or is it a constant battle? Let me know your favourites and if there have been any duds along the way too!