 In the world of fashion, slicked down hair is often seen as super cool but when it comes to real life - that kind of look is harder for most of us to pull off, either because it's a bit too harsh or translates into greasy rather than stylish.
I, for one, love a bit of volume and texture in my hair - most likely because that is the exact opposite of its natural state (why do we always want what we can't have?!) so have spent a lifetime trying to pump up my fine locks in the hope of giving it a little more life.
I've been testing out some volumising sprays for a while now, in varying budget ranges to see which would fulfil their promises to take my fine hair to Adele-like heights. I've chosen three of my favourites here but if you have any you think deserve a mention let us know down in the comments!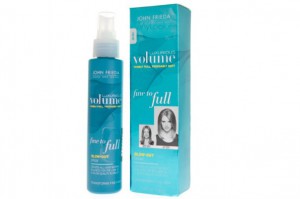 Budget
John Frieda Luxurious Volume Fine to Full (€7.99) - This launched a few years ago along with the full range of shampoos, conditioners and other styling products. I remember at the time being really pleased to have found a spray that delivered what it promised and had an affordable price tag which meant it could be used every day rather than just on special occasions.
A little word of warning, though -  be careful not to spray too much or it can go sticky at the roots which just makes you want to wash your hair all over again!
Advertised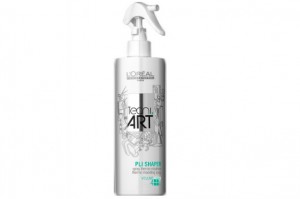 Bargain
L'Oreal Tecni Art Thermo-Modelling Spray (€18.47 on feelunique.com) - This is my newest find and I'm really taken with it. I order to gauge how it performs in different types of hair I've been using it on set recently for shoots, and also on myself at home. The results have been the same; bigger, bouncer hair that doesn't feel like there's anything in it at all. Seriously, it just feels like you have thicker hair. A little goes a long way as well so the 190ml bottle will last months and months.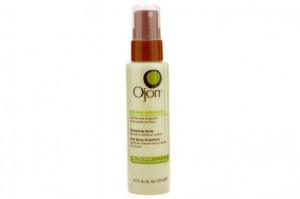 Blow Out
Ojon Volume Advanced Thickening Spray (€26.50) - This has always been my "special occasion" spray so has lasted ages and ages. Why is it so special you ask? Well, it just works. But aside from giving you fuller hair it also gives a real shine and lustre to it as well. The formula is infused with nourishing Ojon oil which helps to repair and protect hair as it's being heat treated so you won't get any fly aways or crispy looking split ends.
Advertised
Have you tried these? Or do you have enviously full hair all of your own?