 You probably put on moisturiser every day, but you might be missing out on two essential skincare steps that are in the Casmara Moments Box.
We all do the basics. Wash your face in the shower and most likely, put on some moisturiser when you get out to stop skin tightness. Those two steps are the very basics of skincare. The necessities if you like. Washing your skin is an obvious step and moisturising feels good. However, those steps are not enough. A serum and an eye cream are two items that should be as important as cleaning and moisturising. The Casmara Moments Box has both of these less obvious skincare essentials.
Casmara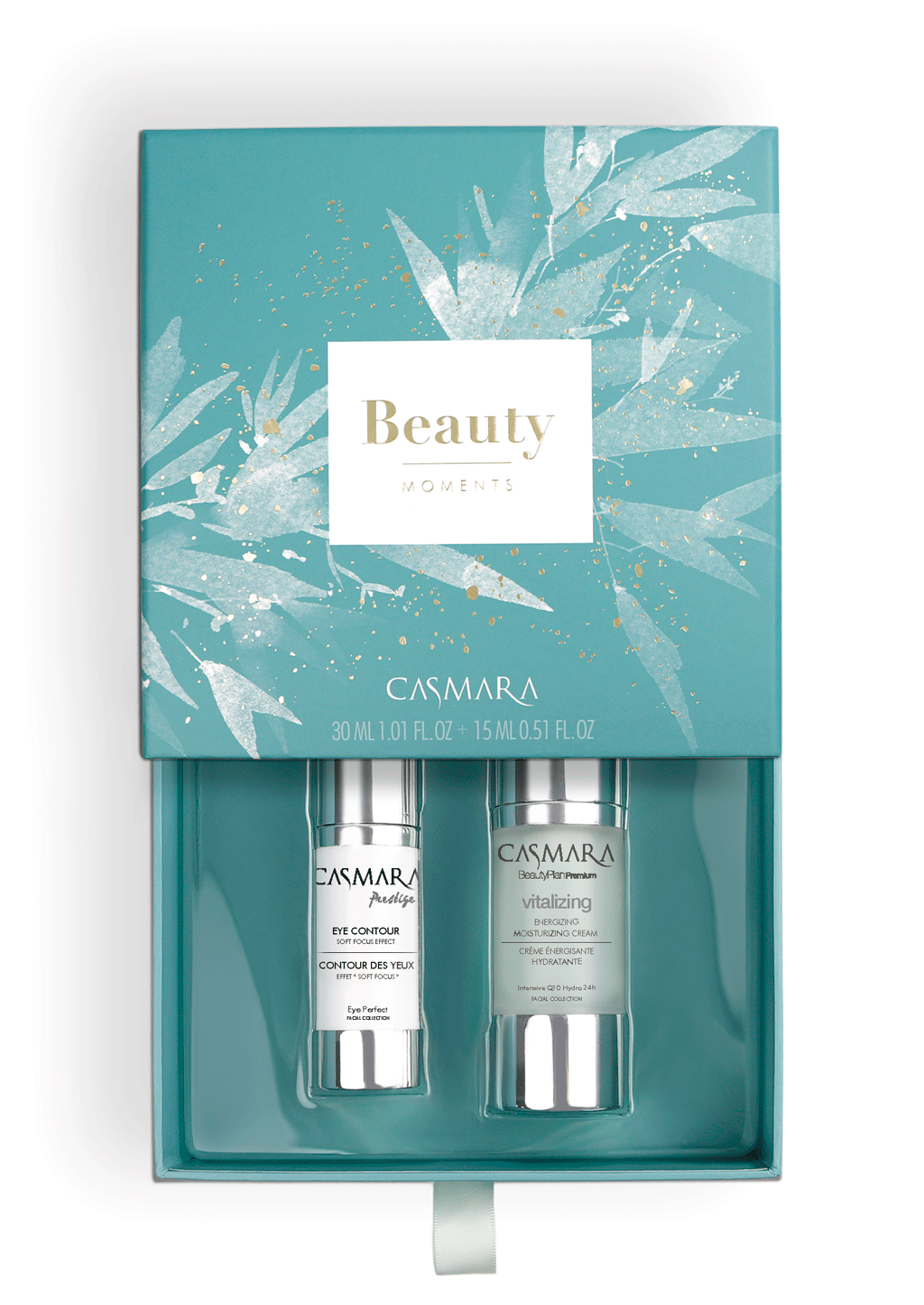 Casmara Luxury Beauty Moments Box €55
When I got this little box I straight away thought 'I wonder how many people out there forget to use eye cream and serum on a daily basis?' They seem so important to me now but for years I didn't use them. My skin drinks up moisturiser and it relieves that tight post-washing feeling. It's always been my No. 1 skincare item. I have always loved the feeling of putting on a good moisturiser in the morning. It's soothing and it's an enjoyable sensation. I've also always cleaned my face well - maybe because I have worn makeup since I was 15. I had to take it off with something, so cleansing became another regular in my skincare routine. Unfortunately, it wasn't until much later I started using a serum and eye cream.
Advertised
The Importance of Serums
Serums generally do more for your skin than your moisturiser. They are designed to treat your skin and penetrate deep into your skin. Now that I know more about them I can't get enough of serums. The Casmara anti-ageing serum is super lightweight, it feels like water on your skin and it's not perfumed. No nasties, just pure vitamin and mineral goodness for your skin. Vitamins A, C and E work to boost collagen production, reinforce your skin's natural defences and control the rate of epidermal renovation. It's really anti-ageing and brightening. I have applied it in the morning before moisturiser and at night, often alone. It leaves skin feeling soft and moist with a smooth non-greasy surface.
Why an Eye Cream?
The eye cream in the box is a really lightweight cream. Again, this is a step I neglected in my skincare regimen for years. Mainly because I couldn't be bothered! When I learned that moisturisers are generally too thick and heavy for the delicate eye area and could create bigger bags rather than get rid of them, I decided to add in an eye cream.
This eye cream is particularly wonderful because it targets all of the problem areas. It uses Eyeliss Argirelene - a peptide to limit movements around the eye area that lead to wrinkles. It also stimulates lymphatic drainage to decrease puffiness around the eye area. Finally, it boosts collagen production to keep the skin firm and elastic and basically younger looking.
Advertised
This little box is an ideal present for just about anybody or just an ideal addition to your skincare regimen if you fancy stepping it up a notch.