 Catrice have teamed up with fashion house Kaviar Gauche. And the results are absolutely gorgeous.
Catrice is one of our all-time favourite affordable beauty brands. But they've really surpassed themselves with the latest collection. The limited edition products are the result of teaming up with German design team Kaviar Gauche, who are famed for their romantic wedding dress designs. From delicate lace effect details to the soft colour palette, there's a sense of haute couture, without the price tag.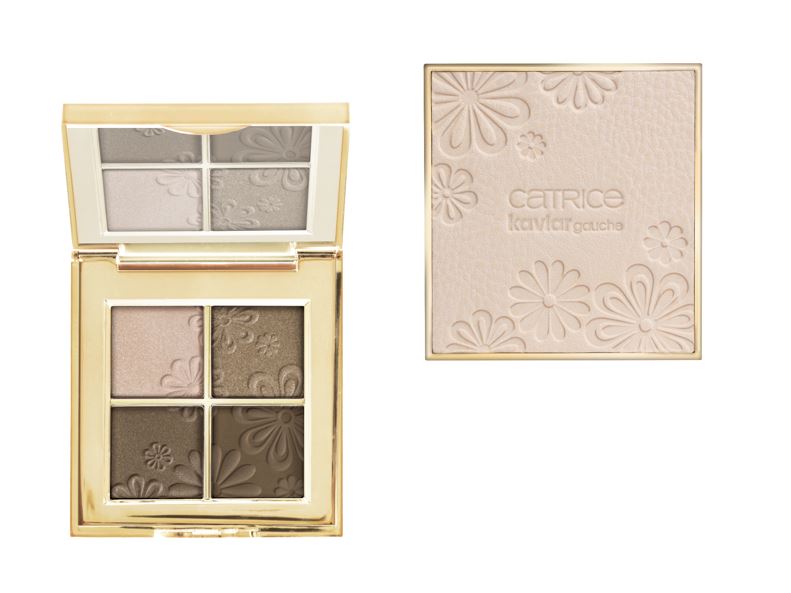 This might be our favourite thing from the collection. In the four-pan palette, you'll find soft, neutral shades in matte and shimmer finishes. It's beautiful to look at, but more importantly the shades are all entirely wearable on a day to day basis.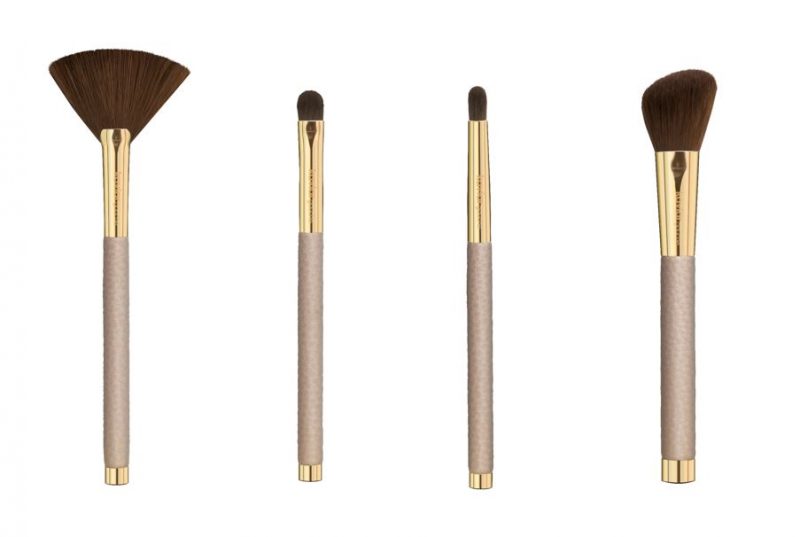 Eye and Face Brushes €4.50 - €5.95
Advertised
It's been a while since Catrice released a good brush, but (like buses) along comes four in a row. The first thing that strikes you about these is how "not budget" they are. The handles have an embossed finish which is a really nice touch. But it's not all about looks, these are also incredibly soft too.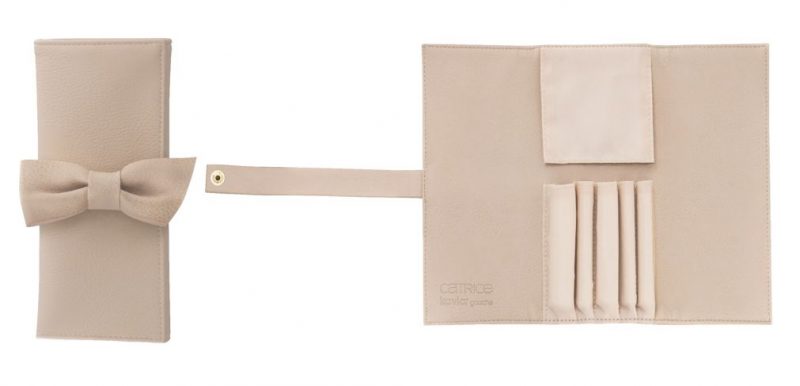 Practical but also pretty, this handy brush roll is good for storing and protecting brushes. We love the bow detail and colour. Although we wondering just how long it'd stay that colour...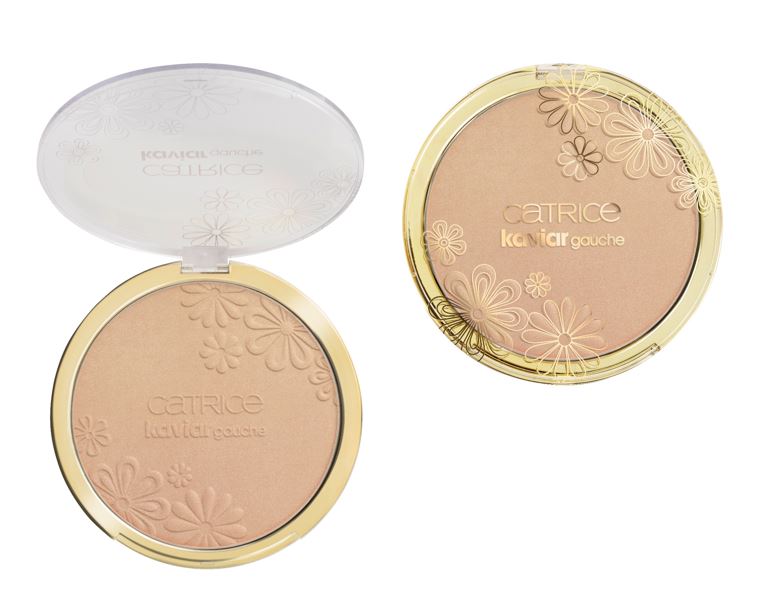 If there's one thing that Catrice have mastered, it a good highlighter that doesn't cost the earth. And the latest one doesn't disappoint at all. There's a soft, iridescent golden/pink finish to it that helps to give tired skin a lift. Think gentle glow, rather than tin man.
Advertised
So there you have it, the new Catrice x Kaviar Gauche Collection. We're really impressed with not only the price point, but quality and over all aesthetic too. Basically, the whole collection is beautiful but at the same time, entirely functional. The new products will be available for a limited time between December and January.