 She's come a long way from her Barney-singing days. She loved him, he loved her, they were a great big family until she realised he was an incredibly annoying oversized purple reptile and so broke away from the Barney Brigade to become a bona fide singer, and of late, stylista.
She's finally shrugged over the Disney princess label and if her recent appearance on Graham Norton is anything to go by, she's ready to spread her sartorial wings. And possibly crap on Bieber's head like a fashionable seagull.
And when she popped up on our radar rocking modern elegance, we knew that this was one style that we had to steal. And this is the hemline of AW15.
Selena is just one of the many celebrities rocking a midi skirt at the moment and you are sure to see lots more of these on the red carpet and in the shops.
And we are slightly obsessed with this elegant, grey toned midi that Selena is sporting here:
Advertised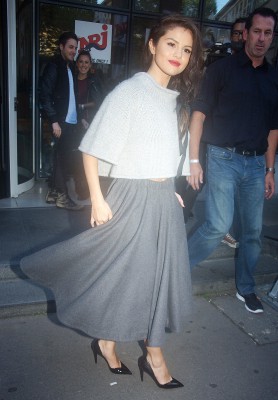 And what we are even more obsessed with is the fact that you can steal her style from the high street by popping into Zara and getting your stylish mitts on this grey midi for only €39.95.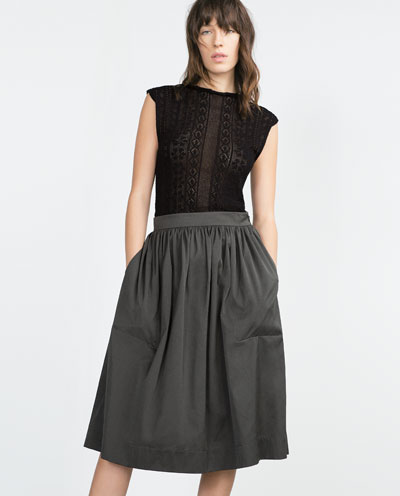 You can team it with a thin knit or silk pussy bow blouse for chic workwear or give it a bit of an edge with a chunky knit and biker boots for colder days.
Advertised
Are you a fan of the midi? Do you find it a difficult length to wear? Tell us how you would style it up in the comments.