 Since it first launched in 2014, Charlotte Tilbury's collection has been taking the beauty world by storm.
First, it was the Magic Cream, then lipsticks, the mascara and who could forget the iconic Filmstar Bronze and Glow palette?I don't think I know anyone who doesn't have that in their kit at this stage. So, yes, it's safe to say that Ms Tilbury has created quite a stir with her makeup range.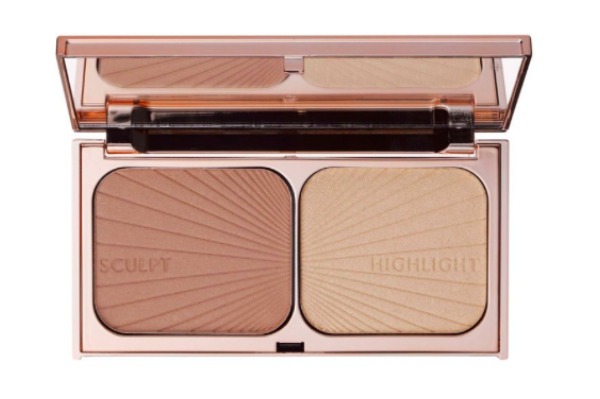 One of the unsung heroes from the collection, in my opinion, has to be the Eye Cheat Rock 'n' Kohl eye pencil.
It's a classic nude shade, designed for using on the inner waterline of the eye to neutralise any redness. And, it makes your eyes look huge. It's basically the same idea as using a white eyeliner but looks less obvious, or "make-up-y", if you know what I mean.
Charlotte Tilbury's Rock n Kohl Eye Cheat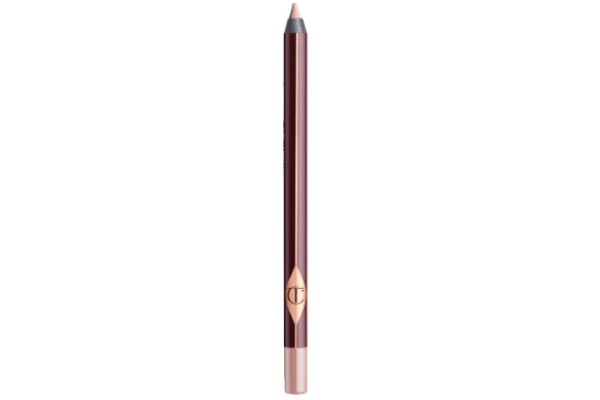 Charlotte Tilbury's Rock n Kohl Eye Cheat feels buttery smooth to apply and lasts for hours too, which is a big ask for a kohl pencil. As it's a neutral shade, it can double up as subtle highlighter pencil for the cupids bow, or to sharpen the look of brows if you like too.
Advertised
The only sticking point for some might be the price. At €25 it's not cheap, especially for an eye pencil. So, we, of course, went looking for a purse friendly dupe.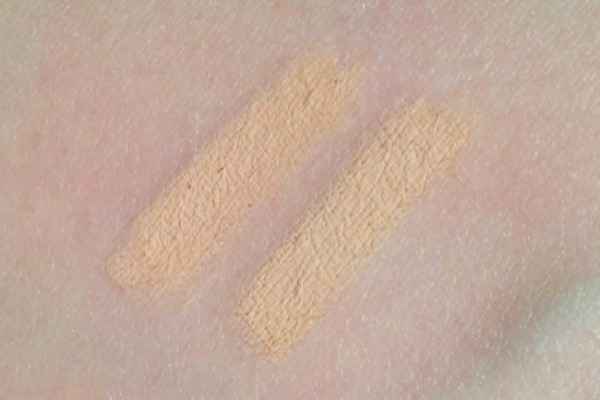 L-R: Catrice vs Charlotte Tilbury
Above, you can see our dupe on the left and the Charlotte Tilbury Eye Cheat on the right. There's a slight difference in the pigment, with the CT offering a little more of a brightening effect, but... is there enough of a difference to make you want to spend an extra €21.70 on it?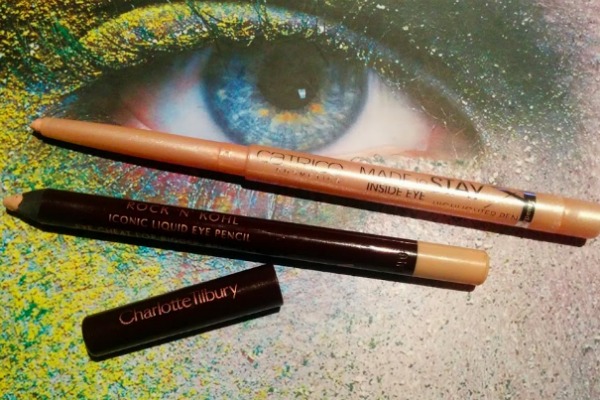 The dupe in question comes courtesy of Catrice. The Made to Stay Inside Eye Highlighter Pen costs just €3.30 and does all the things that the Charlotte Tilbury pencil does. It neutralises redness along the waterline, making eyes look bigger and it feels smooth to apply. The main different is in the staying power - this one,
The main difference is in the staying power. This one, unfortunately, doesn't really live up to its name. It might be called Made to Stay but maybe Made to Stay (for an hour or so) would be more accurate. Still, though, it performs well on all the other fronts, so what's a little re-application between friends?
Advertised
Are you a fan of Charlotte Tilbury's collection too? Do you like the look of our dupe?