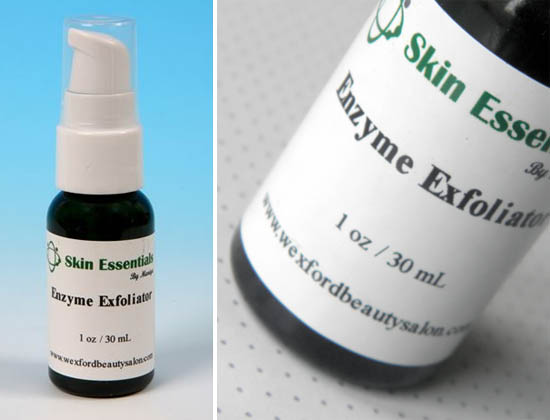 This is going to be a product rave, the likes of which you've never seen. If you're not in a position to read my OH MY GOD, WOMEN, BUY IT, BUY IT! style review, then please avoid the following paragraphs. You can't say I didn't warn you.
So, what's the wonder product? Skin-care. Yep, yawn, sigh, zzzz - skin-care. It usually bores the holy ghost and his extended family out of me too, so trust me when I say that this product is exception, something that has actually gotten me as excited as lipsticks, blushers, and Michael Fassbender's talent.
I was having a moan about the weird white bumpy yokes under my skin to some friends on twitter when a lady called Mariga chimed in with some advice. She said I needed an enzyme exfoliator and said she'd find me and kill me if I didn't stop using face-wipes.
With that new bit of knowledge under my belt, I prowled around looking for an exfoliator like the one Mariga had recommended. I couldn't cut through the jargon on the product blurbs and gave up the search, instead opting to give Mariga's own Enzyme Exfoliator a go.
It was €30, a sum that I was reluctant to part with for a product from a brand, Skin Essentials by Mariga, that I'd never tried before.  Sure, think of how many Galaxy Ripples that could buy! Almost an entire day's supply!
Advertised
Anyway, I filled in her "distance clients form" on her website just to suss things out. The form has sections for filling in in every detail of your skin, skin care routine, what you hope to sort out and any additional details that might be relevant. You also add on some pictures of yourself without make-up, which I did, reluctantly.
After a few days, I got an email back with a diagnosis of my skin and recommended products. What most endeared me to her (aside from the fact that she has cats), was that she took my budget into account and told me what I could do for my skin without spending a thing, or cheap health-food store stuff I could buy while I'm still counting the pennies.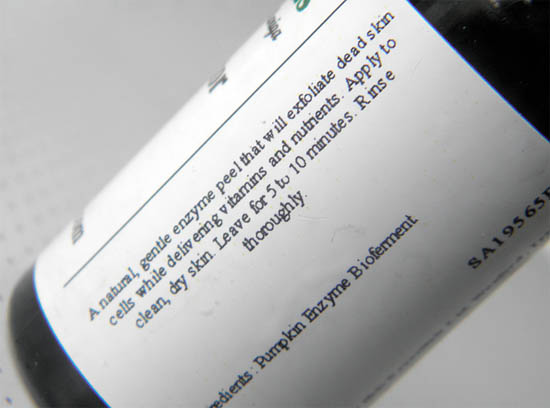 After taking all that in, I spent my galaxy ripple money on a bottle of Enzyme Exfoliator. I whacked it on as soon as it arrived, surprised at the texture. It's thinner than oil, thicker than water and there's not a grain or bead in it.
The type of exfoliation that occurs is chemical rather than physical. Even though it's much more gentle, I've found it more effective than scrubbier options by a country mile. It feels like you've just blasted away the top layer of eurrrgh (that's the official term for it) on your skin but left the protective barrier and good oils behind.
Advertised
I've noticed a massive reduction in blemishes, blackheads and general texture issues. Other people have, for the first time in my life, complimented my skin since I've been using this.
I've since sent d'mudder and d'sister for an analysis and have been urging all friends to try it. It's my holy grail product, I'll be buying more as soon as this one starts to run low. I am as delighted with it as I am with the multiple viewings I have had of Michael Fassbender's talent.