 Choosing a special wedding fragrance conjures permanent memories
Perfume is one of those things that really depends on personal preference. Some people like woody scents, some like oriental, some like citrus. Personally, I'm a more light and fruity kind of person. Very sweet and the oaky scents are too overbearing for me.
I recently got married in Portugal and one of the best pieces of advice I got from many brides over the years was to choose a brand new perfume for the day, one I had never worn before.
The reason being is that scent is connected to your limbic brain, so it creates a "smell memory" that can last forever. That's why if you smell something five months or five years or 50 years later, it will immediately give you a jolt of a memory to that time, place or experience. Who doesn't want that kind of serendipity attached to their most special day?
Of course, it is tempting to stick with one you know suits you, but if you go with one in that same fragrance family, you will find a new one you like just as much if not more.
For my wedding, I chose Dolce and Gabanna The One.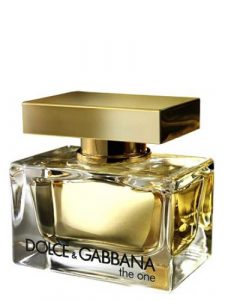 Advertised
It's a fruity scent with peach, lily, mandarin, vanilla and bergamot which I love but it's not sickly sweet or musky of which I'm not a fan.
It's also not far from the one I usually wear which is Viva La Juicy.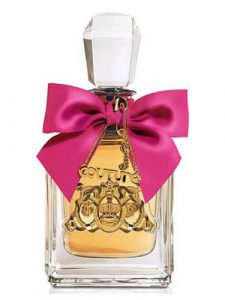 Advertised
This one also has mandarin and vanilla so I can see why both are appealing to me. But, my real point is, even if you love your good old reliable, wouldn't it be lovely to create a special scent memory by finding a new perfume you love, that's not far off your own, wear it on that special day, and put it away in a dark box in a cupboard? Every time you take it out (your wedding anniversary, or a nice occasion), you will be pleasantly surprised at all the memories that come flooding back.
There are so many perfume launches this season; we're putting together a bumper file on them. Keep an eye out for it later on in the week!