 It's hard to know what makeup is going to be the perfect look for you for your wedding day. You need to choose a look that is timeless and that you will love every time you look back at your pictures.
It's so important to wear makeup that you are comfortable with and that makes you feel like you. If you have never worn a red lipstick in your life before, your wedding day is not the time to try it out! I usually recommend choosing colours that are suited to your skin tone, hair colour and eye colour. Colours that will make your features stand out but still look soft.
So for the perfect lip shade, I think it is best to go for a colour the same as your natural lip colour but two shades darker. I always pair it with a lip pencil that will enhance and define your natural lip line in the same shade as the lipstick.
There are literally thousands of nude lipsticks to choose from. I would advise you to go to your favourite makeup counter and ask to try on a couple of nudes close to your lip colour. Usually, a makeup artist will be able to advise ou on what might suit you best.
Advertised
Here are some of my favourite lipsticks for brides, from left to right we have: MAC Brave €20, Bobbi Brown Blush €27 and Charlotte Tilbury Pillowtalk €32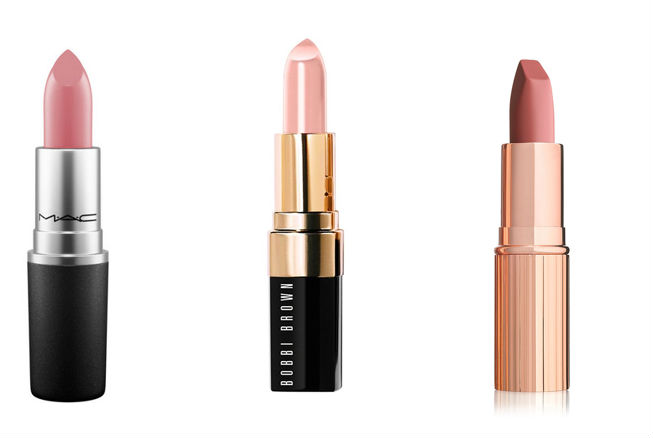 Would you dare to wear a bold lip for your wedding or will you be sticking with the nudes?