 For a while recently whenever I've seen a picture of myself I've gone 'God, I look knackered'. It only just struck me that actually it's just my face getting older I'm not knackered in those photographs; I'm aging.
I'd always thought I'd be the 'aging gracefully' type but I found myself Googling plastic surgery, while looking in the mirror and lifting areas of my face and neck. Hmm...
Now I'm 28, so I ain't getting any younger and I do love a nice concealer to make me look fresher.  I love Dior Skinflash concealer, but while it's lovely for a bit of radiance boosting, it's no cure for my ever-deepening deep dark circles. Lucky for me Clarins have a new weapon in the battle against (undereye) darkness.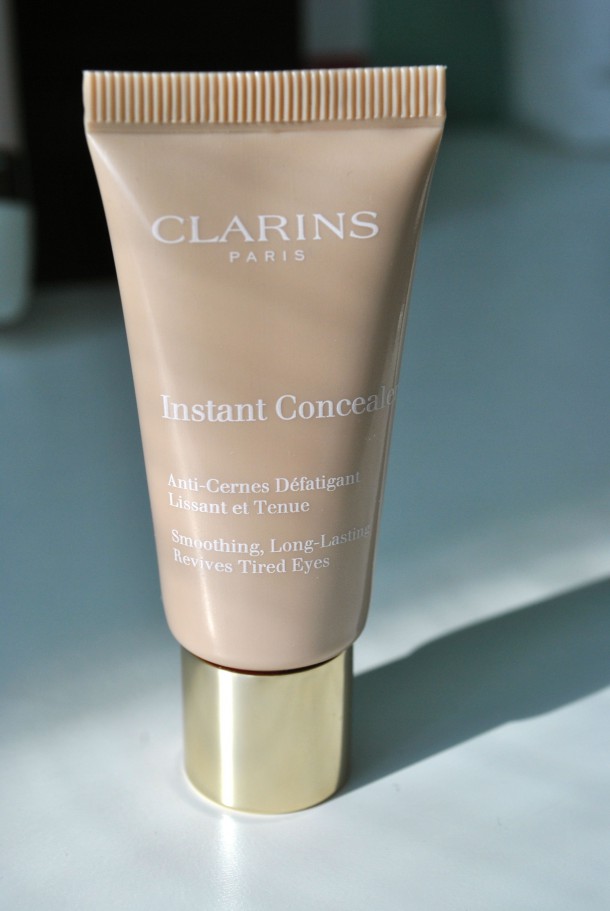 Clarins Instant Concealer promises to revive, smooth and conceal. It contains aloe vera to smooth and caffeine to stimulate circulation. It comes in three shades, fair, medium and dark and all three are specially formulated to tackle dark circles. I tried the medium, which promises to neutralize brownish purple dark circles.
Advertised
As soon as I applied the product I knew I was onto a winner. The name is really apt: Instant Concealer is a full coverage concealer in a really rich, moisturising formula. I'm used to quite light coverage illuminating concealer, so I had never before in my life gotten such a result out of such a small amount of product. A little of this goes a REALLY long way.  Clarins Claude advises applying three (minscule) dots to the undereye area and patting them in gently.
To think for YEARS I've been applying concealer constantly throughout the day to keep the circles of death at bay.
This stuff wears really well, I set it with a little bit of powder and it seems to require zero retouching. And while I did find it settled SLIGHTLY into fine lines after a while, this was only really visible if I was 2mm from the mirror.
(€24  15ml available from September)