 I've often found that the cheaper brands do a great job with mascara - so much so that the more expensive stuff can seem like a waste. But Clarins Be Long Mascara is one that's well worth the few extra bob.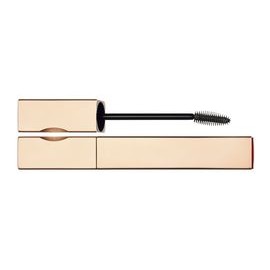 The packaging is lovely  - it comes in a matte-gold squared off tube with quite a tiny brush. I'm used to a large mascara wand and getting a whole eye done in one fell swoop, so my first impression was that I'd be there all night using this - but the smaller brush really does help to highlight every single lash. The bristles are made of a flexible plastic - acting as a comb while elongating each lash.
It's super lengthening plus it's got 'Clarins Be Long Lash Complex' - an ingredient to stimulate lash growth. I've been wearing it every day for a few weeks and it's never irritated my sensitive eyes. I also do feel as if my lashes are in quite good nick, and POSSIBLY longer than they were.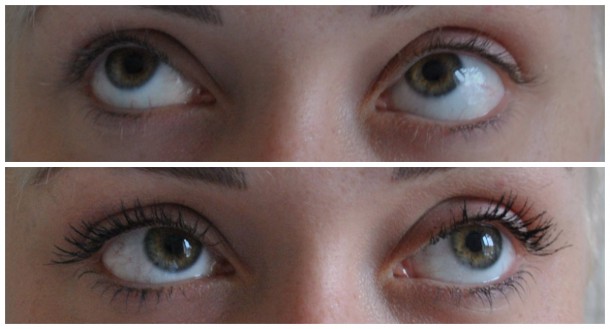 Advertised
The formula is spot on - dense and very black but not clump-prone - and never dry and crisp even after very long days. I've often found if I wear certain mascaras for long periods of time I get dry brittle lashes and peculiar little bumps on the waterline of my eyes, but this doesn't seem to cause either.
The results are fairly natural but as you can see, the lengthening is pretty impressive! In the second snap I've layered a couple of coats of the Intense Black shade:
This mascara gives great definition and length and provides a conditioning treatment for lashes at the same time. A really handy two-in-one for anyone lazy like me who's always meaning to get into the ole eyelash treatments.
So have you tried Clarins Be Long Mascara? And are there any great lash treatments I should be trying?