 I've noticed that make-up sponges seem to be making quite the comeback lately, which is funny because for ages, they were considered to be old fashioned. Opinion seems to have shifted dramatically and now sponges are seen as good, necessary and a must have addition to your make-up bag.
It may be a case of supply and demand or perhaps the other way around, but whatever the reason, new designs, shapes and materials have been launched over the past couple of seasons. As with most trends that aren't fashion based, it's mainly instagrammers and youtubers who are championing sponges at the moment, including them in tutorials for baking, strobing, contouring and all that jazz but the question is: are they any good?
Ultimately, it's a matter of opinion but I have to say I'm a fan of the new breed of sponges. I love that they aren't that typical wedge shape, that they don't suck up as much product as the old school kind and that you can create a really smooth, streak free, airbrushed finish to skin. The prices vary too so whether you're looking for a pro level one or something that is easily replaceable there's plenty of choice.
Advertised
In terms of technique to create that smooth, airbrushed finish to skin I have a few different ways that I like to use sponges be it damp or dry. To start, there's blending (no need to explain that one!), the good ol' "pat & roll" I mentioned previously, there's "dabbing" which is good for building up coverage and also "press setting" which is basically when you use your sponge almost like a powder puff after you've set your base with powder to press and set it.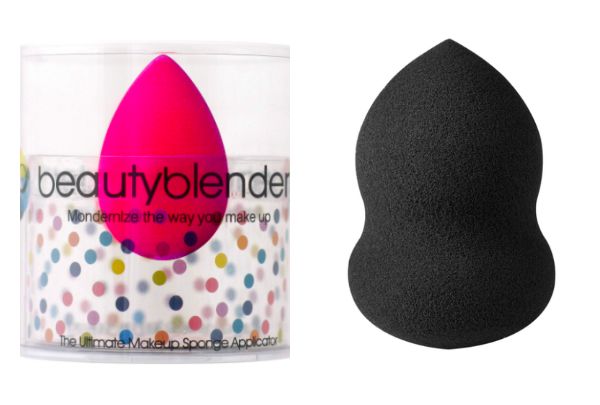 I've been road testing a few different sponges recently and here are my current favourites – do let me know if you've any to add to the list though:
Advertised
Inglot Pro Blending Sponges (€12)
Beauty Blender (€22)
Stila Double Ended Blender Sponge (€14)
Blank Canvas Cosmetis Airbrush Blender (€6.99)
Barely Cosmetics Sponges (€8.50 - €14.50)
Are you a sponges kinda gal or do you prefer brushes?