 Now that the summer months are in full swing, most of us are in search of the perfect tanning product to achieve that gorgeous bronzed glow.
Well, look no further! Cocoa Brown by Marissa Carter's bestselling Instant Tan Bronzing Gel in Matte has returned – and it's vegan.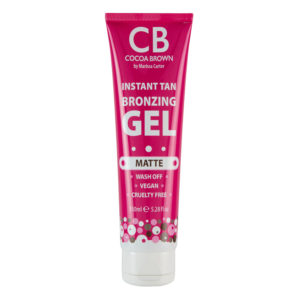 When speaking about the Instant Tan Bronzing Gel, Cocoa Brown Founder and CEO Marissa Carter says, "Never in five years has a product been more requested by our customers than our Instant Tan Bronzing Gel. When we discontinued the Gel I honestly thought no one would notice and that it would go gently into the night. How wrong was I? Fast forward three months and we're back, better than ever. Panic over ladies."
The brand-new formulation promises to deliver instant, flawless, radiant, golden tan. Perfect if you're in a rush, the instant tan dries immediately, meaning you can get dressed straight away. Gone are the days of spending an age waiting around with uncomfortable, sticky skin!
Advertised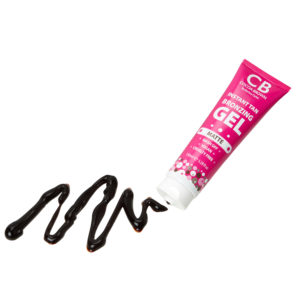 Many of us are put off by tans that leave us looking cakey, and prefer ones that give us a healthy, sheer, "post-vacation" glow. The Instant Tan Bronzing Gel does just that. As well as this, it's water-based and oil-free, which means no blocked pores – just happy, glowing skin!
Cocoa Brown by Marissa Carter Vegan Instant Tan Bronzing Gel Matte, €7.95, is available from Cocoa Brown by Marissa Carter stockists nationwide.