 It is so tempting to shed your clothes and give the sun a good look at ya, but the sun doesn't like you. Fake a natural looking tan with these tanning innovations.
When the sun comes out in Ireland, we all get excited and can't help but bask in it all day long. What we need to remember is that the sun is dangerous. Skin cancer is the most common form of cancer in Ireland, with a shocking 11,000 cases each year. We know you're into skin safety - most women have added SPF to their daily beauty routine, but when on holidays or a sunny day in Ireland, it's very tempting to give the sun a skin show. Coco Chanel made sun tanning fashionable, and she has a lot to answer for. True, a tan is flattering, but there are safer ways to get the look.
Faking it is the safest and healthiest way to go. There have been amazing revelations in the tanning industry with faster acting and more natural looking results and if you're afraid of making mistakes, fear not; now there are effective tan removers at hand.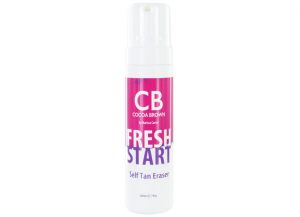 Cocoa Brown Fresh Start €9.95
Fresh Start, a brand new product launch from Cocoa Brown promises to remove all traces of tan in under five minutes. It doesn't contain any harmful ingredients and will leave skin fresh, clean and ready for your next tan application or at ease should you have any unfortunate tanning mishaps.
Cocoa Brown also revolutionised the 1-Hour Tan, which we can all agree is way better than waiting 12 hours and having to sleep in it overnight. But have you heard of 10-Second Tan? This is right up my alley as I for one am always rushing around with too much to do and too little time to do it in. I tend to do look like a patchwork quilt at the end of the night.
Advertised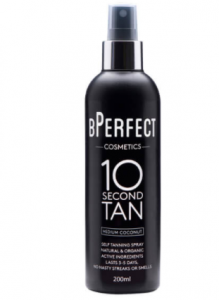 BPerfect 10 Second Tan €25 
Yes, you heard right this tan actually works in 10 seconds. Gone are the days of colour by number tans. You can now fully tan your whole body in 10 seconds. This tan works with your natural skin tones to create the perfect colour for you. It's non-streak, quick drying and gradually fades to nothing so you aren't left patchy. The best part is the light smell of coconut makes you feel like you are on holidays.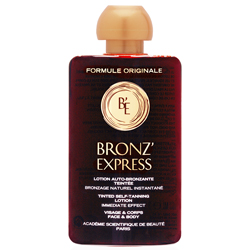 Bronz' Express Self Tanning Lotion 100ml €16.95
Advertised
Bronz' Express tan is an oldie but a goodie. The product is slightly tinted brown so you can clearly see where you are applying it. It dries fast and can even be mixed with your favourite moisturiser to create a slower, buildable and more natural colour.
Have you tried any tans lately that you rave about? We want to know all.