 This year, the tan trend is to be deeper than ever. So, we've found the three darkest fake tans to suit every budget
Tan seems to be getting darker and darker by the second. Every spring/summer, the faux glow comes back in vogue, but this season a whole lotta tanning brands are going deeper and darker than ever.
Are we becoming tan-a-holics or is it that Ireland is diversifying, opening the market for darker skin? The fact that lighter tans are hard to find doesn't mean they're sold out; it's more likely because they're low in demand. Irish people seem to love their tan to look like a tan, and I'm game to try a deeper and darker tan this summer and see what it's all about.
I have put together a list of darker tan options for all budgets that are easy to apply and are still non-orange.
Save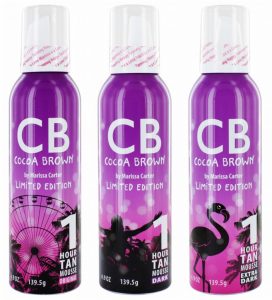 Cocoa Brown Limited Edition 1 Hour Tan - Extra Dark €7.95
Cocoa Brown's new launch is perfect for the festival season ahead. Not only are the bottles limited edition and come in festival themed bottles, but this number one selling tan comes in 'extra dark' to give you that "been away for the whole summer" kinda look.
This tan doesn't streak, it smells nice, wears beautifully and works with your skin to give you a natural-looking tan that fades slowly without those awful patches. The super fast accelerated development time is the best part, making it super easy to apply and then wash off after an hour. Winning.
Advertised
Spend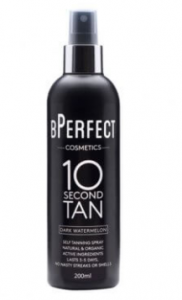 bPerfect 10 Second Tan -Dark Watermelon €24.99
bPerfect is a newer tan on the market and this one comes in a few different scents. This tan dries in 10 seconds and continues to develop over the next few hours. The colour is extra dark and really does develop. If you are naturally pale you might want to build up to this one. Make sure to exfoliate around your hands and joints and apply a moisturiser the night before. The colour of this tan is possibly the darkest one I have seen yet.
Splurge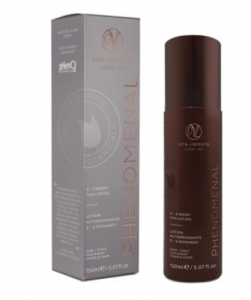 Vita Liberata Phenomenal 2 - 3 Week Tan - Dark €42.27 
Vita Liberata is a salon brand that is becoming well known around the Dublin tanning circuit. The pros of this particular tan are that it lasts 2 - 3 weeks, which is four times longer than regular tans. The streak-free formula dries super fast so you can get dressed immediately after. It's so easy to apply even if you are a tan beginner, and it doesn't smell.
Advertised
There you have it, three beautiful tan options for Spring/Summer 2018. Now all I want to do is go home and tan!