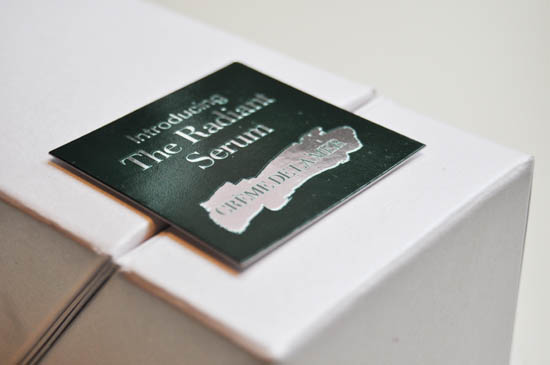 We've had a lot of budget beauty on the blog recently, so I feel rightfully justified in going waaaaaay down the other end of the scale and telling you about Creme de la Mer's new The Radiant Serum.
High-end skincare is so much fun to write about for loads of reasons: the glamour-factor, the poshness, the exclusivity, the fab packaging and the fact there's usually either weird science or a tempting tale behind it. Chanel somehow manages to manipulate Coco from beyond the grave so she always has a quote about a brand new breakthrough, and the myth at La Mer is always Max Huber, the rocket scientist who founded the brand as a result of his search for a cream for his burns. Yes, the burns he'd gotten through ... rocket science.
I do enjoy this brand hugely. The original cream's found major favour in my house over the past year and while we don't feature La Mer too often on Beaut.ie because of the price point, lets take a gander at The Radiant Serum. At €260 this is going to be an Irish exclusive at Brown Thomas stores and will land on February 1st.
Replacing the current The Lifting Face Serum, this taps into the current trend for skin illumination and added radiance. As always there's much mention of the miracle broth, the brand's key ingredient. Two types of it, in fact, are contained within the glam green glass of The Radiant Serum. The Brightening Ferment is included for luminosity and the Blue Algae Lift Ferment is meant for strengthening and renewing skin elasticity.
Advertised
Four fancy-sounding waters are in the mix too:  The Radiant Waters can help with the appearance of pores as they plump and tighten skin, The Resurfacing Waters (I love how everything's in caps) help refinish skin for a clearer appearance, The Pore-Refining Waters use brown algae to deeply cleanse, clear and tighten pores, giving skin a more even texture which has the knock-on effect of looking smoother so it reflects light better. The last The Water is The Oxygenating Water, which also uses algae.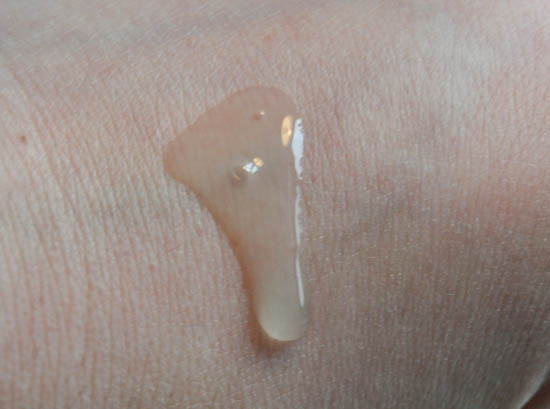 The serum itself is a thin, non-sticky fluid.  The brand recommend you use two-to-three drops morning and evening for a gorgeous glow.
I don't have a packshot yet as mine came in a sample bottle which doesn't reflect the final product. If you have tried a La Mer serum before and been frustrated with the pipette, then here's some good news: the mechanism is now a pump, and it's a lot cleaner and more accurate in use.