 Today I created a look using NYX Cosmetics Jumbo Eye Pencils. I am absolutely obsessed with these and the reason I wanted to create an entire look using the crayons was because I don't want people thinking their mani purpose is for creating chunky liner, I wanted to show people how many different uses there are for them. 
NYX Cosmetics Jumbo Eye Pencils are radiant eye liners that also double-up as an eye shadow and can be used on other parts of the face for highlighting and contouring. Made with a blend of mineral oil and powder,  Jumbo Eye Pencils glide on effortlessly with no pulling, tugging or fading.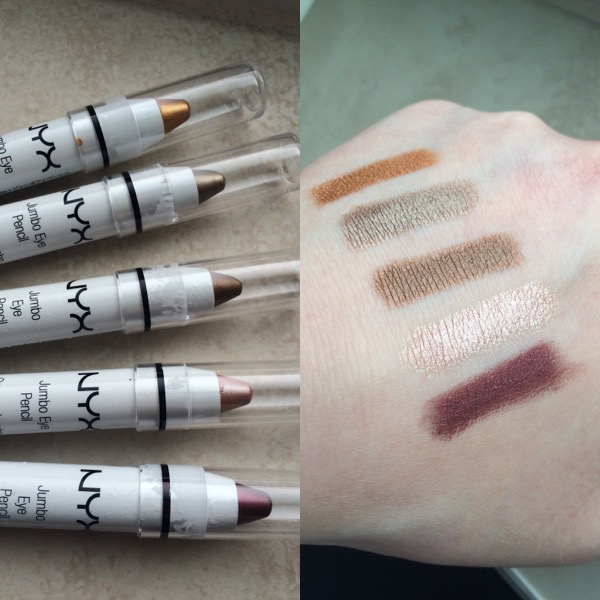 Today I have featured 5 amazing colours from their extensive collection, from left to right: Pure Gold, Iced Mocha, French Fries, Yogurt and Rust. For the look I created today however, I focused on using just 2 colours: French Fries and Yogurt, main reason being I wanted to show you that having just two of these Jumbo Eye Pencils in your makeup bag  will go a long way.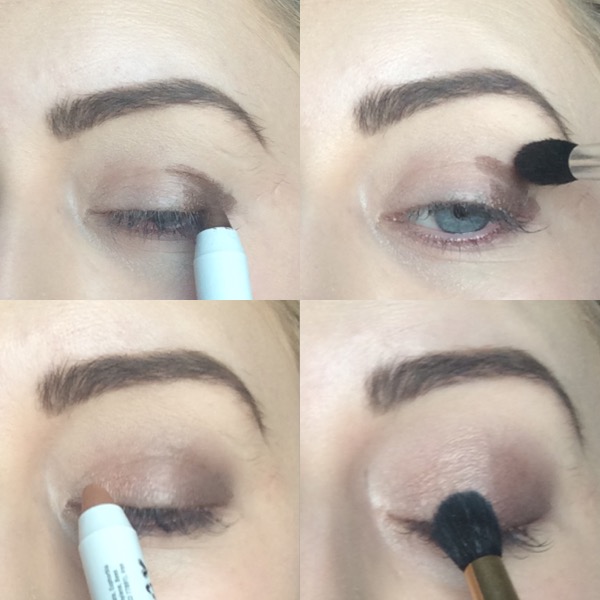 For this look I actually started with creating the depth of the socket first by colouring in a triangle like shape on the outer corner of my eye. I blended out any harsh edges with a clean fluffy blending brush. Because the crayons are so creamy it takes about 2 seconds to blend out the harsh edges. Next I applied Yogurt in my tear duct and brought it right across my lid about three quarters of the way over. I used another clean fluffy blending brush, blended out any harsh edges and gently blended the two colours together on the lid.
Advertised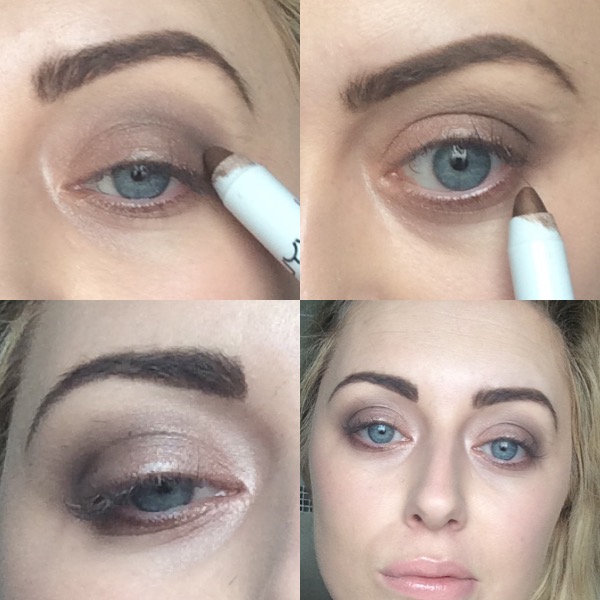 Next I redefined the socket with an extra application of French Fries and slightly blended it together. I also applied French Fries underneath my lash line and blended out the harsh edges with a clean brush.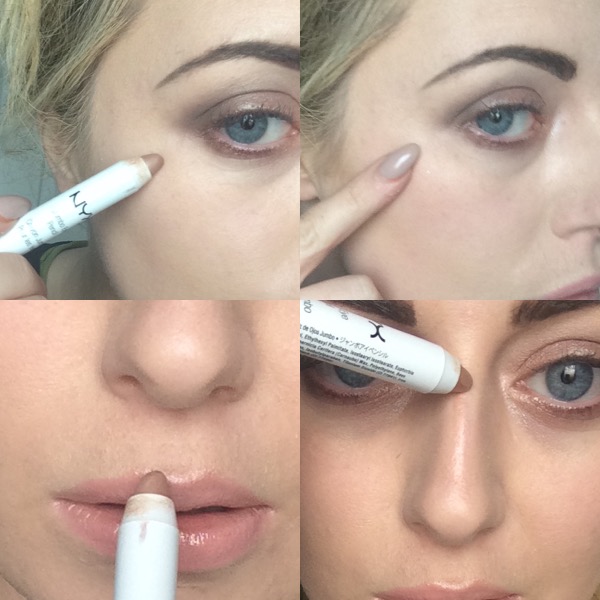 Yogurt has a really nice pinky shimmer to it so I applied it down my cheekbone as a highlighter and used the warmth of my fingers to blend it out. I also applied it to my cupid's bow to give an element of lip plumpness and down the bridge of my nose to highlight it. 
These Jumbo Eye Pencils are also great for using as eyeshadow bases because of their creamy texture. You can press any shadow or pigment on top of them to set them and this will give you a really intense pigment. NYX Cosmetics are available at pharmacies nationwide and there is also a selection available on Littlewoods. 
Advertised
Have you tried out these Jumbo Eye Pencils from NYX? What is on your current go-to eye make up product?