 My favourite perfume is Coco Mademoiselle although I think I'm in need of a change. Obviously I don't want to buy a whole load of expensive fragrances to find out which one suits me best but how else am I supposed to discover it unless I pop into Boots on my lunchbreak every day for a month?
Saphir may be the answer. The Spanish brand has arrived in Ireland and what they're attempting to do is rather incredible. They have about fifty scents in their women's line and almost thirty for men and all of them have been modeled on best selling designer fragrances.
They claim to make their scents up with almost 100% of the same ingredients but the price difference is where the big sell is. I have paid €85 for a Coco Mademoiselle Eau de Parfum (ok, someone else has paid for me, but still); Prestige, its Saphir equivalent would set me back €7.99 (25 ml) €7.99!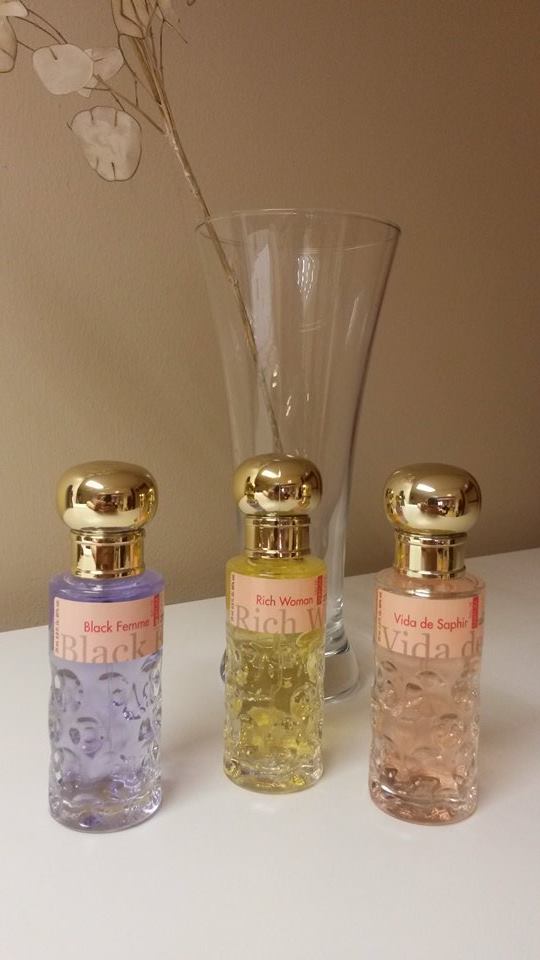 I didn't get to try Prestige but I did get my hands on Black Femme (Armani Code, Giorgio Armani), Vida de Saphir (Vie Est Belle, Lancome) and Rich Woman (Lady Million, Paco Rabanne). I'm going to be completely honest and admit that I hate the names - especially Rich Woman - and the labeling and the bottles and the colours BUT the fragrances are pretty spot on. The bottles may look cheap but the scents do not smell cheap.
My favourite was the Armani Code dupe Black Femme. It is so close to the real deal and at that price it would be a perfect solution to those between Christmas / birthday dry months. They are closer to eau de toilettes than eau de parfums so they won't last as long as the very expensive designer scents but just pop your scent of choice in an atomiser, pop it in your bag and spritz yourself when you feel like it's wearing off! Simple.
Advertised
I'm impressed with the three scents I tried. I would like to try Prestige because Coco Mademoiselle is the perfume I'm most familiar with. For the price of a Dublin lunch, I might just have to pick one up to try!
Parfums Saphir are available from saphirperfume.com. See the site for a list of nationwide stockists. All 25ml bottles cost €7.99 while 200ml bottles are €24.99.
Are you curious to give this a go? Will you part with €7.99 to see if your favourite perfume has a cut-price dupe?