 Maybe it's my perfectionist leanings or my have-a-go attitude – or a heady mix of both – but I'm a big fan of beauty DIYs. There are some outstanding professionals that I trust to meet my (not unreasonably high) standards, but if I can't get to them for reasons of cash or convenience, I'll just do my own nails/waxing/laser hair removal/make-up/eyebrows, ta.
I'm very competent and definitely do a better job than a few of the therapists I've encountered (bleeding cuticles and having hot wax dropped where it should never be dropped are two horrors that will stay with me forever.) But it turns out that even I have a line that I won't cross in the name of the beauty DIY.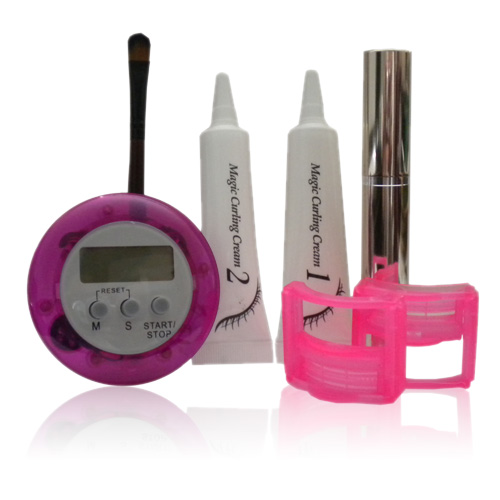 Home eyelash perm kits have been popping all over my radar of late and, to judge from my blog reader, there seems to be a lot of interest in them. I can see (no pun intended) why: salon lash perming is expensive and results can be hit and miss. Even so, this is one DIY I really not tempted to try myself.
Advertised
Using a hydrogen peroxide solution in close proximity to the eyes is a risky business and it's really not something you want to be self-administering through a half-closed eyelid. Eyelash perming is a fiddly job where a second pair of eyes is a very, very good idea and even if you've got a mate to help out, I reckon this is a scenario where formal training, together with plenty of experience, is a must.
What do you reckon? Is eyelash perming a DIY that you'd chance trying at home – and what beauty procedures do you prefer to leave to the pros?