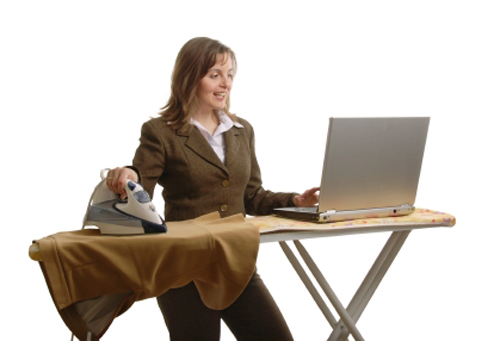 I do love an auld beauty buy (which you discover while using it) that's actually bloody good at doing something else altogether. I tested my Garnier Pure Active zit-zappy yoke as an ingrown hair solution and it performed admirably. Lynnie's let us in on her secret weapon too - using bronzer or loose powder as a quick-fix dry shampoo solution.
But there are tons more where that came from: you can use facial oil to help soothe stretchmarks, we all know the amazing variety of uses 8 Hour Cream can be put to, and if you're really stuck you can use your lipstick as blusher. Provided it's pink - black wouldn't look so hot.
I regularly mend my tights with nail varnish (especially after a visit to Aphrodite's moggy-filled gaff) and the thicker foundation to the top of your bottle of base can be used as a concealer, at a stretch.
Advertised
I know you lot are an ingenious bunch, so c'mon. Spill the beans: what are your favourite double-up (or even triple-up) beauty buys?