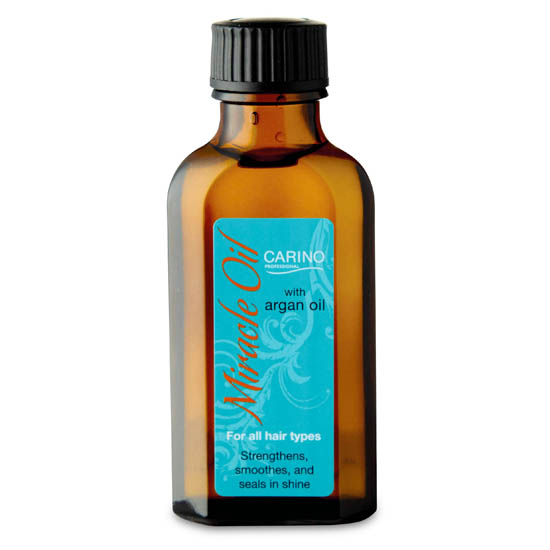 I did a bit of a blink blink eye rub when I saw this in my email. "Aldi selling Moroccanoil? Surely not!"
Nope. Definitely not. In a triumphal move akin to Lidl's Suddenly Madame Glamour/Chanel Coco Mademoiselle coup, the budget retailer is sneaking out a remarkably Moroccanoil-alike blue and brown bottle onto shelves from Thursday 29th March.  Miracle Oil (where did they get the inspiration for the name, I wonder ...) will be a 50ml bottle for a mere €3.99.
Now, I'm pretty bad at maths but that's about a tenth of the price of a bottle of its branded better. And to be honest, this hair-sleeking stuff is all fairly alike - less argan and more silicone in my experience, I've gotten results that are comparable from VO5's cheapy Miracle Concentrate as I have from much fancier spends.
Advertised
This one claims to be able to restore hair (hmm) and "can be used as a leave-in conditioning treatment, finishing serum or overnight serum.  It eliminates frizz, softens thick and unmanageable hair and speeds up drying time leaving you with healthy, shiny and beautiful-looking hair."
All that for a cent under €4? Sure I'll have two.