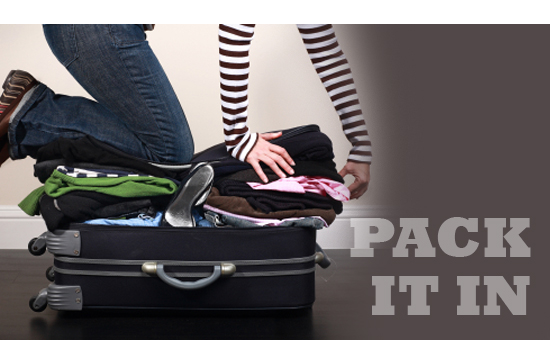 The older I get, the more minimalist I get when traveling. Of course, this is partially forced on me by the increasingly restrictive baggage allowances on flights, not to mention security restrictions on what you can carry on board. But mostly I'm just tired of packing a huge bag and then using only a tiny amount of what I've brought. So if you too are looking for an easier way to travel light, without sacrificing your beauty routine, you might like to try some of these beauty multitaskers:
If you're going to be spending time in the sea or pool on holidays, Aveda's Sun Care Hair and Body Cleanser will be a life-saver. Using a formula that protects hair colour while removing chlorine, salt and product build-up, this one bottle will keep both hair and body cleansed, hydrated and smelling delightful thanks to the aromatic blend of natural organic fragrances. Part of the same Sun Care range, use the Protective Hair Veil to protect your hair from the sun's rays during the day and then to lightly condition, detangle and style your hair in the evening.
We've discussed it before on the blog - Johnson's Baby top-to-toe wash is an ideal multi-tasker that combines shower gel, face wash and soap in one easy bottle. And try Nuxe Huile Prodigieuse Multi-Usage Dry Oil, rich in plant oils and Vitamin E to nourish and repair face, body and hair.
Advertised
Where makeup is concerned I like to bring just one "look" with me, and I know I'll almost always pick up one or two new things at the airport as well. Think about combining as much as you can in a palette, or try one multi-use product such as Bobbi Brown's Shimmerbrick. Use the darkest shades individually as eye shadow, with lighter shades to highlight the browbone and then use a big fluffy brush to blend together the shades and apply to the face and body as a highlighter and to enhance tanned skin.
So what will you be doing on your next trip? Do you like to minimize what you carry or are you an everything-and-the-kitchen-sink type of girl?