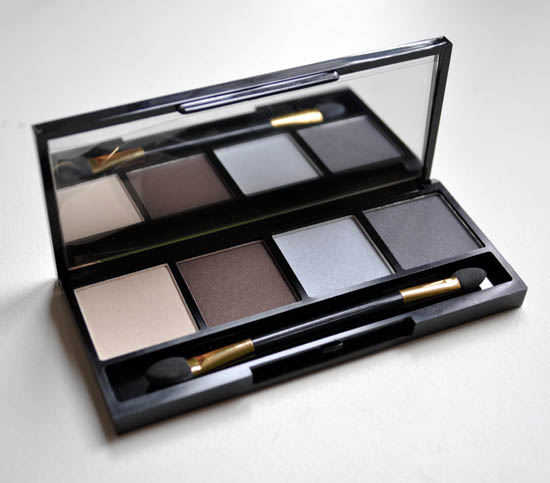 We've had a bit of chat recently on the blog and blather about cruelty-free cosmetics and it's a really hard area to to get definitive answers for. Some lists say one thing, some say another, brands themselves say a third and everyone has an agenda.  We've never been able to properly publish a black and white list becuase we've never gotten to the bottom of what's a very murky issue.
But one company we know for sure definitely does not conduct any animal testing is Dr Hauschka. This German brand is one of the founding fathers of the organic movement and is home to an absolute ton of cult products like Neem oil and Rose Day Cream. It's had a makeup line for quite a long time too, but organic makeup has always been a bit of a sad afterthought, a bit forlorn and not very good. And so it was, sadly, with Dr H's cosmetics.
They have had a bit of a makeover and reformulation recently though, which is very welcome. Just because you want natural formulations and ethical production methods doesn't mean you want things formed from hemp in fugly packaging that will cause Cartman to come around and eradicate your attic of hippies and drum circles from your back garden (yes, dangerous South Park addiction rearing head once again).
So the new eyeshadow palettes won't look out of place alongside your Bobbi Brown offerings on your bathroom shelf and crucially, they won't underperform on your eyes either. In fact, judging on the colours in the two I've recently been sent by the brand to trial, these could have been created by Eco Bobbi's German alter-ego. Just call her Frau Braun, ja?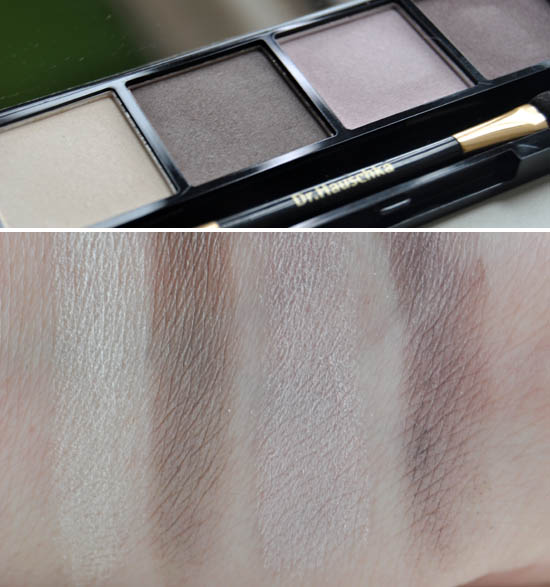 Advertised
This is the Lavender Dreams palette, €32.95, from the summer's limited edition collection, which you should be able to still (hopefully) find in health food stores and selected pharmacies that carry the line.  If there's one thing the craze for mineral makeup has taught is, it's this: organics are very good at shadow above all other makeup types and so it is with these.
If you are a fan of soft, wearable lady shades, you will like this palette. It contains four very nice colours in creamy powders, which have a not-quite-matte, not-quite-satin finish, that apply and blend well, last and have medium pigmentation. Just very fuss-free, grown up and nice and excellent for daytime.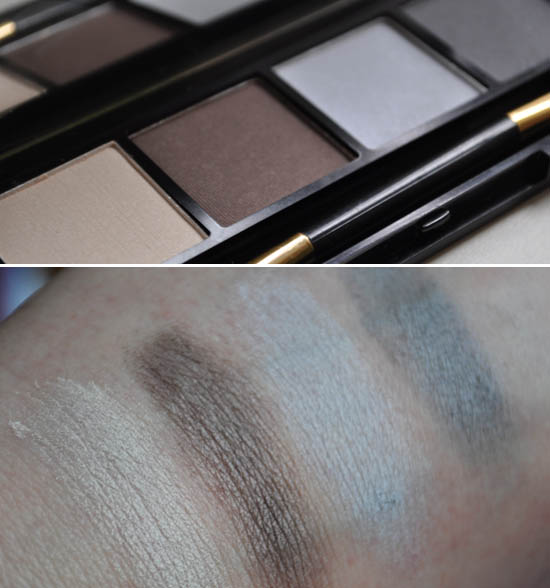 This is from the current collection and is the Natural Glamour Eyeshadow Palette in 03, €32.95. Again, very similar to Lavender Dreams in texture and pigmentation and these shades are pretty and super-wearable. The cream and chocolate make a nice daytime eye but none of the colours are hard to pull off at all. Longevity is good, and while you're not getting fashion-forward catwalk-ready colours, not everyone wants them, and equally that's not the Dr Hauschka customer.
Price? Well, too pricey for some, for sure, but this isn't a budget brand. Dr H's (love saying Dr H, I feel all Hart to Hart) positioning is towards the luxury end of things and always has been, so you're paying more for a brand name too.  If you like your beauty cruelty-free and with luxe eco-creds, will you have a look at these next time you're at a Dr Hauschka stockist?