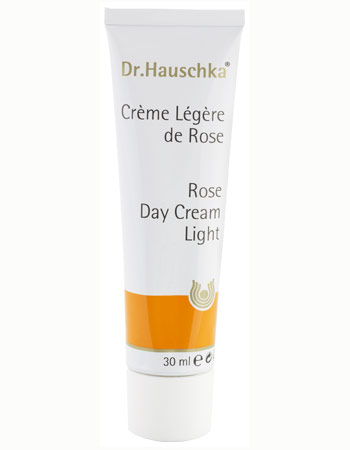 I've gone all organic today! First it was Kimberly Sayer, now it's the one and only Dr Hauschka.In case you're new to Dr Hauschka I recommend this fab new product as a perfect introduction to the range. The Dr Hauschka philosophy is very different to any other range. Totally dedicated to pure, organic, cruelty free cosmetics this range is not just great for your skin: it's a way of life.
Rose Day Cream is one of the perpetual Dr Hauschka favourites. It is "a beautifully scented, nurturing cream which protects and moisturises the skin, leaving it soft, smooth and hydrated".
And now, brand new, is its sister product, Rose Day Cream Light. It has a lighter, less intensive formulation than the original, but is just as nurturing and delicous.
Advertised
Suitable for all skin types, I've been trying this out and loving it. Light, fresh and beautifully fragranced it's a good 'un.