 Ooh, now this is a strange one. I'm all about my micellar waters (top marks for Garnier's and Eau Thermale Avene's offerings) so was intrigued by the new Blue Plasma Cleansing Treatment from Dr Perricone.
The press blurb said it was 'an innovative no-rinse cleanser and makeup remover' and since micellar molecules (with their makeup and grime banishing properties) were mentioned, it merited further investigation. It's not strictly a cleanser or makeup remover though, it's also hailed as a non-abrasive exfoliator and toner.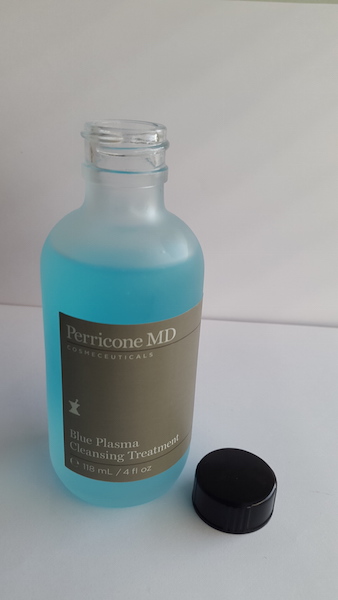 It contains salmon egg enzyme, which has exfoliating properties, the micellar molecules, and copper which is meant to have calming and reparative properties. The brand's Blue Plasma technology (which is also in the Blue Plasma daily peel) is meant to de-gunk pores, while the micellar molecules trap impurities until they're wiped away.

First off it's a rather lovely blue colour (down to the copper) and the texture is surprisingly gloopy. I decided to give it a go on a full face of makeup, even though I wasn't entirely sure what it would do!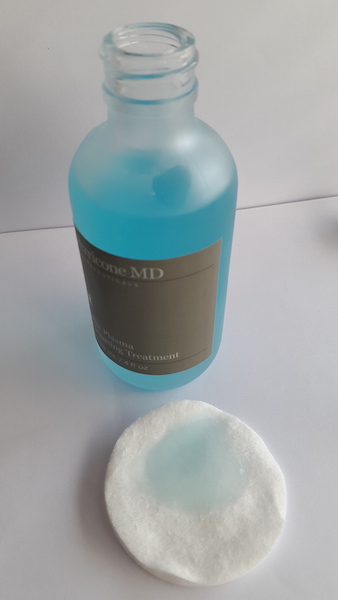 You pour the gel onto a cotton pad and sweep it across the face. I was surprised at how well it took off my makeup - I stayed away from the eye area completely – and there was no residue afterwards. While it may not be suitable for sensitive skins, mine can be a bit reactive and I had no problems with this at all. After a few go arounds, my skin was left completely clean and after a couple of uses, it did seem to be somewhat brighter, clearer and smoother.
Advertised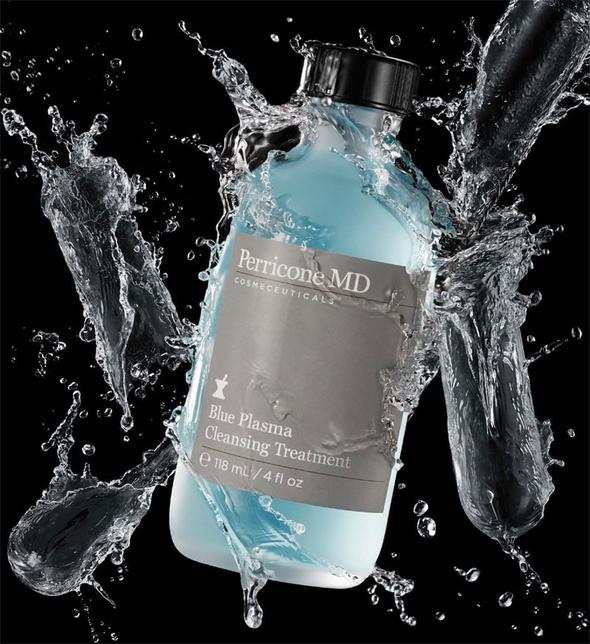 However, I did need quite a bit of product to go from makeup to bare skin and since this is a spendy €42 in Space NK, you wouldn't want to be using it as your daily cleanser. It would probably work very well as an exfoliating toner though, which is what I'll be using it for in the future.
We've tried loads of skincare products in our day, see our skincare section for more!
Have you tried any, we'll say, non-traditional cleansing products recently? How did you get on? Let's comment!