 If you're like us, you'll have had your eye on the Too Faced eyeshadow palettes.
Problem is, they're a little out of your price range. We hear you, that is exactly why we try out all your favourites and try and find you cheaper alternatives. Too Faced has grown from strength to strength and it's always amazing to see a brand gather such a cult following. The products speak for themselves and the best part is that they all smell amazing.
Too Faced Sweet Peach Palette €46

Advertised
This palette s the perfect combination of shimmer and matte colours all it very wearable tones for Christmas. The warm brown shade's suit each and every eye tone, and will bring out the blues and greens especially. The pigment is excellent as always and the colour payoff spectacular.
Tam Beauty I <3 Makeup Chocolate and Peaches €11.48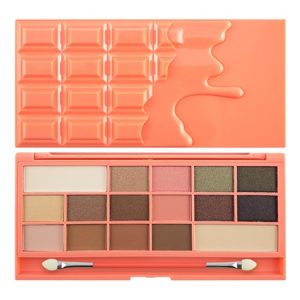 Tam beauty has created a copycat alternative. The palette is almost identical with the colour combination of shimmers and mattes, all with exceptional colour payoff and pigment. Why spend a fortune when you can get almost the same product at half the price, we ask?