 Men have excessively strange ideas about makeup. Just ask one. In general, the majority of men you talk to will declare that they like either no makeup, or what they refer to as 'a natural look - not much makeup'.
Upon examination though, it turns out that most men's idea of 'a natural look' is simply subtle makeup without exaggerated features or bold colours. If you've got a first date (or any date) coming up, and you want to look your very subtle best, then you've come to right place because we are here to help! Today I'm going to show you a lovely, natural look, that will suit absolutely every woman.
Of course, if you have a signature look or you always wear bright or unique makeup, you should stick with the look that makes you feel (and look) like yourself. He or she might not recognise you if you turned up to a date looking completely different to usual, and it would probably make you feel more self conscious! It's all about looking good to feel good.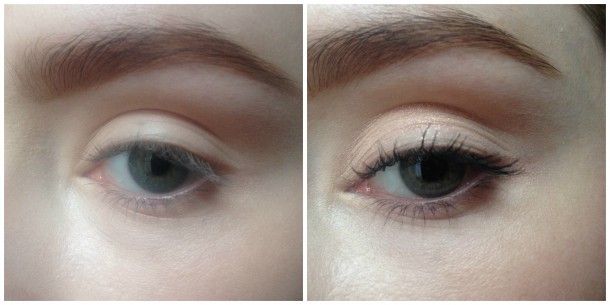 Step One
On a date, you're assessing one another, which is partly why it's so scary. Nothing is more appealing than bright, clear, radiant skin, so make sure your canvas is in good condition for makeup!
For a radiant but natural look, I've chosen Armani's always reliable Luminous Silk Foundation in Shade 2. Apply it with fingers for a light application. It evens out skin tone and gives a luminous finish.
To cover blemishes and conceal undereye circles, I'm using my favourite concealer - Nars Radiant Creamy Concealer.
Next, to brows. You don't want them to be too strong or to distract from your eyes.
Keep it simple by filling them in with some brow powder on an angled brush - I'm using Mac's Omega - then brush them through for a soft and natural finish.
Since your eyes are so important for communication - and hopefully your date is looking into them and not elsewhere - you can get away with some soft sparkle. I've chosen Bobbi Brown Sparkle Eyeshadow in Ballerina - a soft nude pink.
Pat it with a flat shadow brush or finger onto your eyelid. Don't take it above the crease - we just want it to catch the light when you blink or look down!
I've applied mascara now, but you can do that last if you prefer.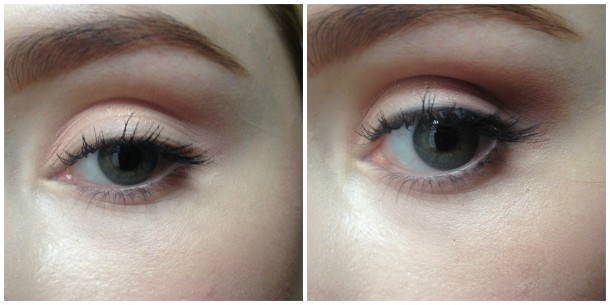 Step Two
Advertised
Next, add some dimension with a very soft matte pink shade - I'm using Yogurt from Mac - sweep this through the crease of the eye with a fluffy shadow brush.
Grab a matte taupe shade - I'm using Mac's Quarry, a very slightly mauve beige and sweeping this in a V shape onto the outer third of the eye with the same fluffy brush. Blend away any harsh edges.
Run this along the lower lashline too.
Next, take any black pencil liner - I'm using Avon's Supershock Liner - and line your upper lashline. Stop at the natural stopping point of your eye.
Grab a cotton bud or pencil brush and blend the liner, pulling it very slightly out at the outer corner.
Taking your liner again, line the outer third of your lower lashline simply by dotting the pencil along the line of your natural lashes. This makes your natural lashes look thicker. Apply a couple of coats of your most reliable mascara.
Since your eyes are the focus, you might want to boost your lashes. To keep them looking as natural as possible, choose individual false lashes.
I've chosen a box of Ardell mixed length individual lashes. I'm applying three medium length lashes to the outer corner of my eye, working my way in. I'm then applying two short length lashes along the centre. These lashes have no bulb, and won't look false! They'll just give your eyes that extra flutter. Apply them with tweezers and a good quality glue like Duo.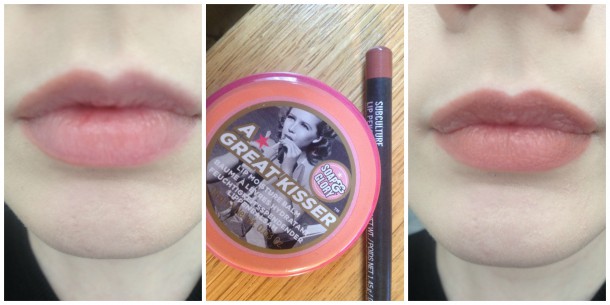 Step Three
Lips are important on a date for, eh, all sorts of reasons. The last thing you want to be worrying about is lipstick moving about or wearing off unevenly if you're having dinner. Save yourself the hassle and keep things simple with a nice balm and some lip liner.
Choose a nude liner that's close to the natural tone of your lips. I'm using Subculture from Mac.
We're not doing anything fussy or overdrawing - we're just adding some definition to the natural shape of the lips.
Start lining from the centre of the lips and work your way to each outer corner, as in the photo. You can see that the line of my upper lip is sharper and more defined on the left side where I've lined it. When I've finished lining and filling in the lips, they just look 'tidier'.
On top, I'm appying some Soap & Glory A Great Kisser Lip Moisture Balm in Juicy Peach. It's glossy but not too sticky, the shine lasts for a couple of hours, and if it fades it will do so gracefully! It also smells divinely of peaches. Nobody you kiss while wearing it is going to complain!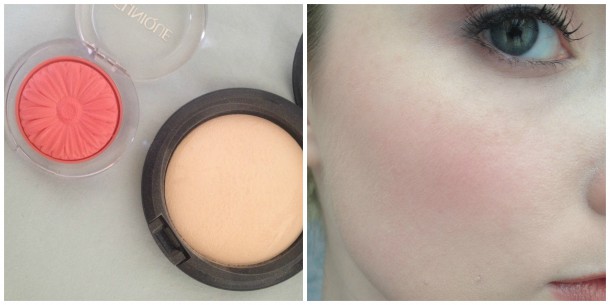 Step Four
To complete this fresh, wide awake look, we need a lovely pop of colour on the cheeks. I'm so in love with the Clinique Cheek Pop Blush that I reviewed this week, I'm whipping it out again for this look.
I'm applying a touch of Peach Pop to the apples of my cheeks and blending it back toward the hairline. This will add some structure in the absence of contouring, which generally doesn't look as natural.
Next, for a reflective glow without any sparkle, I'm sweeping some Mac Mineralize Skin Finish Natural in Light across my forehead, cheekbones, cupid's bow and the bridge of my nose.
Advertised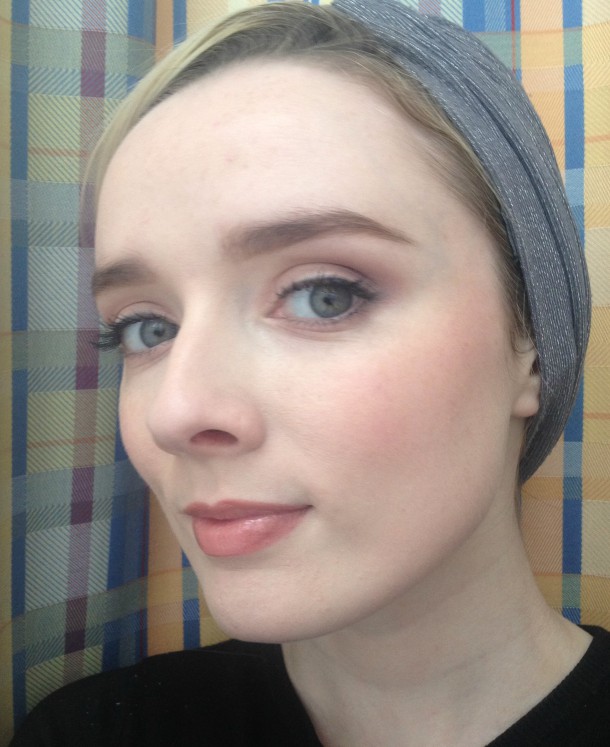 Done! What do you think? Would you wear a look like this? And, far more importantly, tell us about your date!