 Sometimes bigger doesn't actually mean better and when it comes to January, the smaller the price tag the better, am I right? In the same vein though - just because something is cheaper it doesn't have to mean it lacks quality or is inferior, especially when it comes to beauty products. With that idea in mind, I've put on my thinking cap and have been mentally panning for gold, sifting through some of the best budget offerings out there.
Here are eight of them that all come in under €8: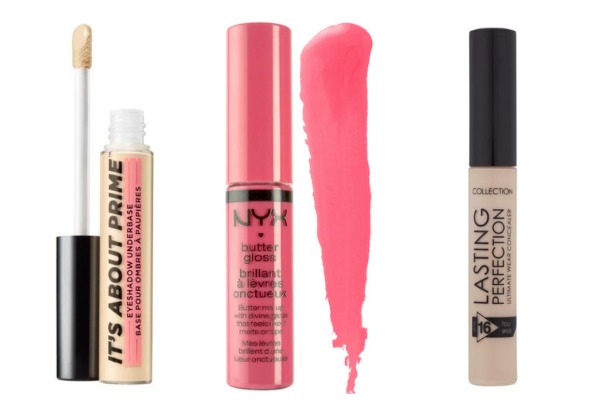 NYX Butter Gloss: It's hard to choose a favourite product from NYX but these glosses have always really stood out for me. They deliver a lovely sheen to lips thanks to the buttery, creamy texture that incidentally isn't sticky at all. (€7)
Soap & Glory "It's About Prime" under eye base: As a whole, I tend to find that the S&G make-up range is a bit underrated but I really like their Smoulder Kohl eye liners and also this eye base which comes in two shades (cream and grey). The cream colour is particularly good for bringing a little lift to tired eyes as it has a pearlised finish that reflects light. (€5.50)
Collection Lasting Perfection Concealer: This has been a smash hit amongst the online beauty community and with good reason - the formula gives coverage without looking cakey and won't break the bank at €5.79.
Advertised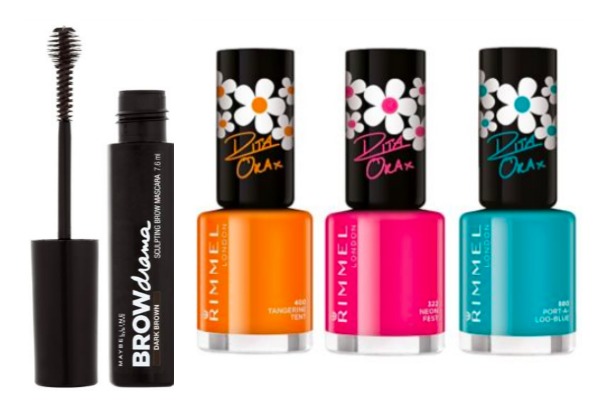 Maybelline Brow Drama: This was one of the first brow mascaras I remember launching a few years ago now and it remains my favourite high street option (Gimme Brow from Benefit is probably my top luxury pick) as the formula never clumps, just leaves brows looking natural and groomed. (€7.49)
Rimmel 60 Seconds Super Shine by Rita Ora: Adding a little splash of colour to your nails can be the cheapest way to perk up your look during the winter months. My favourite shades are Tangerine Tent, Neon Fest and Porta Look Blue (€4.99).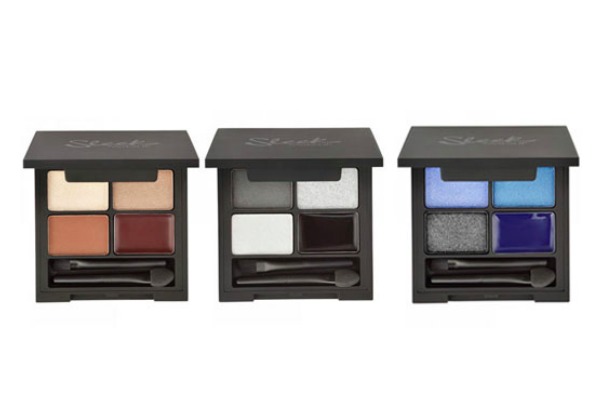 Sleek i-Quad Shadow & Liner: Three eye shadows and a gel eyeliner for under a tenner? Yes, please! These little kits are available in three shade combinations: Medusa's Kiss (black/grey), Moroccan Myrrh (gold/bronze) and the limited edition Midnight Blue. (€7.99)
Catrice Brow Kit: One of my all time favourite brow kits, this little gem comes with its own set of tweezers and a mini angled brush too. (€5.99)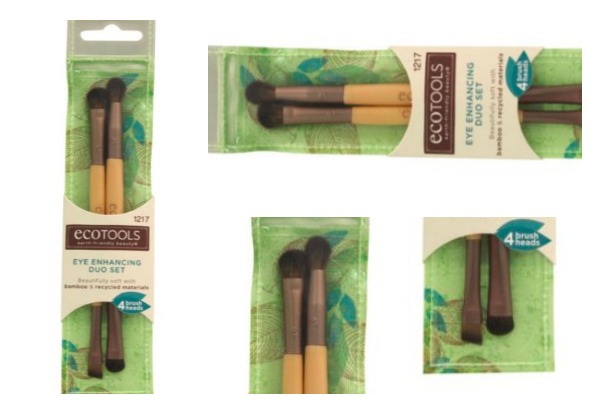 Eco Tools Eye Enhancing Duo Brush Set: Now, this is a bargain if ever there was one because technically you're getting four brushes with this kit: two fluffy blending brushes, an angled liner/brow brush and a smudger brush. Not bad at all for €7.50.
Advertised
Do you have any others to add to the list?